Attention A T users. To access the menus on this page please perform the following steps. 1. Please switch auto forms mode to off. 2. Hit enter to expand a main menu option (Health, Benefits, etc). 3. To enter and activate the submenu links, hit the down arrow. You will now be able to tab or arrow up or down through the submenu options to access/activate the submenu links.

Newsletter | Winter 2022 | South Central MIRECC
DEI Corner
This month, we debut a new series that highlights diversity, equity and inclusion in the work of our investigators.
Investigator: Derrecka Boykin, PhD

Site: Houston
Project 1 – Tailoring a Community Partnered Mental Health Intervention to the Needs of Rural Minority Women Veterans: This project seeks to expand an existing community-based program, Supportive Outreach and Reintegration (SOAR), to enhance engagement of rural and racial/ethnic minority women Veterans in mental health treatment. SOAR leverages community partnerships with VA and Veteran-serving organizations to identify distressed rural Veterans and engage them in a 1-day Acceptance and Commitment Therapy (ACT)-based workshop (developed by Lilian Dindo, PhD). The project is funded through the VHA Office of Rural Health – Iowa City.
Project 2 – Use of a Peer Intervention to Improve Access among Rural Women Veterans with Psychological Distress and Unmet Social Needs: This project focuses on adapting a peer-support intervention to connect rural, racially/ethnically diverse women Veterans with needed mental health and social services in VA and the surrounding community. This multi-site project is led by investigators at the Center for Innovations in Healthcare at the Syracuse VA. The project is funded through the VHA Office of Rural Health – White River Junction.
---
Investigator: Darius Dawson, PhD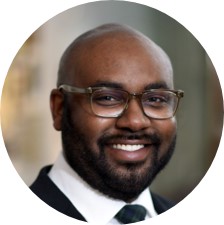 Site: Houston
Project 1 – Examining Racial/Ethnic Minority Veterans' Access to Mental Health Treatment and Research: This project seeks to understand barriers to treatment and research access among underserved Veterans. Using a mixed-methods approach, we will expand the parent trial to include surveys assessing sociocultural factors that may influence anxiety symptom presentation and access to mental health care and research across racial/ethnic groups, as well as in-depth qualitative interviews to better understand unique cultural factors that may influence symptoms and access among African American and Hispanic Veterans.
Project 2 – Increasing Engagement of African American Veterans in Tobacco Cessation Treatment: This study seeks to identify and describe African American Veterans' perspectives on engaging in tobacco cessation treatment in VHA to develop a treatment engagement plan. Veterans will describe their views on engaging in behavioral tobacco cessation treatment, as well as use of telehealth treatment and technology to increase engagement. The plan developed based on Veteran perspectives will be reviewed by African American Veterans, community members, and VHA stakeholders.
Project 3 – Providers' Perspectives on the Impact of Culture in the Diagnosis and Recognition of Anxiety: This project seeks to examine providers' perspectives on how culture impacts recognition and diagnosis of anxiety. The goal is to identify the degree to which cultural factors play a role in diagnosis and conceptualization of anxiety among outpatient mental health providers in VHA.
---
Investigator: Jan Lindsay, PhD
Site: Houston
Project 1 – Rural Native Veteran Health Care Navigator Program (RNV-HCNP) Development: The Rural Native Veteran Health Care Navigator Program was developed to improve health outcomes of rural Native Veterans. Under the program, Health Care Patient Navigators will help Rural Native Veteran patients overcome health care access barriers by engaging in patient health care navigation with VA, VHA, Indian Health Service, federally recognized tribes, local communities, and other state and federal agencies. Navigators will serve as an educational resource to help these patients better understand the health care system.
Project 2 – Increasing Access to Mental Health Services for Rural Native Veterans through VA Video Connect (VVC): A core project team composed of VA Office of Rural Health staff with expertise in VVC implementation is engaging local VA Medical Center stakeholders to provide training, education, and ongoing evaluation for the delivery of "culturally -centered" telemental health treatments to rural Native Veterans from their sites.
Project 3 – Suicide Prevention Toolbox for Rural Native Veterans: This project seeks to develop a mobile health toolbox to support American Indian and Alaska Native Veterans in healing from trauma and address mental health issues, including suicide prevention, in partnership with a team from the National Center for Posttraumatic Stress Disorder with expertise in the development of mobile mental health applications for Veterans. The goal is to develop a mobile app that can be disseminated to rural Native Veterans and the general public through an existing VA mobile app. Design and testing will occur in FY21-FY22 and development and production in FY23.
---
Investigator: Rajinder Sonia Singh, PhD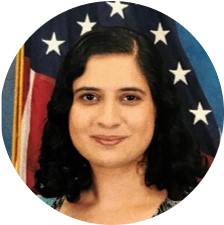 Site: Little Rock
Project 1 – Evaluating VA's Nationwide LGBTQ+ Veteran Care Coordinator Program: Every VA must have at least one LGBTQ+ (Lesbian, Gay, Bisexual, Transgender, and Queer with the + representing additional gender and sexual diverse identities) Veteran Care Coordinator who is tasked to be a champion of LGBTQ+ Affirming care within their facility. The goals of this program evaluation are to analyze existing program data, collect additional qualitative data related to barriers and facilitators of LGBTQ+ Veteran Care Coordinators' abilities to carry out their task, and design an implementation toolkit that includes best practices for LGBTQ+ Veteran Care Coordinators. These results will inform how to improve implementation of the LGBTQ+ Veteran Care Coordinator Program.
Project 2 – Evaluating Provider and LGBTQ+ Veteran Perspectives of LGBTQ+ Affirming Care: This project plans to assess providers, LGBTQ+ Veteran Care Coordinators, and LGBTQ+ Veterans about their thoughts related to providing or receiving LGBTQ+ affirming care within VISN 16. The goal of this project is to assess the feasibility and acceptability of recruitment and measure method methods, document LGBTQ+ Veteran Care Coordinator roles and experiences, and document provider and LGBTQ+ Veteran experiences of care.
---
Investigator: Eva Woodward, PhD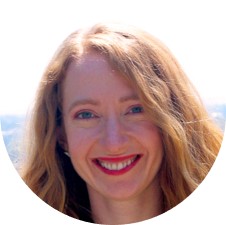 Site: Little Rock
Project 1 – Adapting Safety Planning Intervention for Veterans to Be Delivered Outside Healthcare Settings in Rural Arkansas: In this study, we are using scientific methods for cultural adaptations of interventions, implementation science, and community based participatory research (CBPR) to focus on rural Veteran suicide prevention. I am the co-principal investigator on this study with community principal investigator Rae Brown (rural Veteran CEO of Arkansas Freedom Fund, Veteran community organization). Our community-academic partnership is comprised of an interdisciplinary team of community members who are Veterans living in rural Arkansas and members of Veteran community organization, Arkansas Freedom Fund, and research team members. Community and academic partners on our team have jointly decided to focus on adapting an existing effective suicide prevention intervention (Safety Planning Intervention) to be delivered using a peer-to-peer model (Veteran to Veteran) in rural Arkansas community organizations to reach rural Veterans outside healthcare settings.
Project 2 – Veteran Engagement Implementation Strategies to Prevent Rural Veteran Suicide: This VA Career Development Award is building my expertise in healthcare implementation research and health equity through formal training and application of knowledge through three small-scale research studies. In the research studies, our team is developing and piloting methods to engage rural VA patients in selecting and tailoring implementation strategies to implement Safety Planning Intervention. Rural VA patients represent a marginalized group related to suicide and mental health care—they experience greater suicide and lack of equitable access to mental health care compared to urban VA patients. Therefore, methods refined in this research may generalize to other marginalized patients in healthcare settings and will innovate implementation science to increase health equity. My mentors are Drs. JoAnn Kirchner, Sara Landes, Leslie Hausmann, and Cathleen Willging.
Project 3 – Identifying Capacity Needs among Implementation Scientists to Conduct Equity-Focused Dissemination & Implementation: This small workgroup of individuals inside and outside VA conducted a quantitative online survey across the U.S. of implementation researchers needs and skills to conduct equity-focused dissemination and implementation research. A manuscript of this work is being reviewed for publication, "Researchers have high motivation but low knowledge, skills, and opportunities to conduct equity-oriented dissemination and implementation research: A cross-sectional survey" (Authors: A Baumann, EN Woodward, RS Singh, P Adsul, RC Shelton).
Project 4 – Mentoring and building capacity in DEI (also by those who have lived experience with marginalization): This is a research lab in an interdisciplinary VA research center focused on diversity, equity and inclusion. First, we are focused on improving equitable healthcare to ensure the best treatments are delivered to patients who need it most. Second, we are focused on enhancing workforce capacity in who we train and how we train to dismantle harmful structures that disempower people from reaching their full potential (Project includes Dr. Rajinder Sonia Singh).
---
Last updated: January 28, 2022
return to top