Attention A T users. To access the menus on this page please perform the following steps. 1. Please switch auto forms mode to off. 2. Hit enter to expand a main menu option (Health, Benefits, etc). 3. To enter and activate the submenu links, hit the down arrow. You will now be able to tab or arrow up or down through the submenu options to access/activate the submenu links.

NewsFlash | Financial Readiness
NewsFlash | Financial Readiness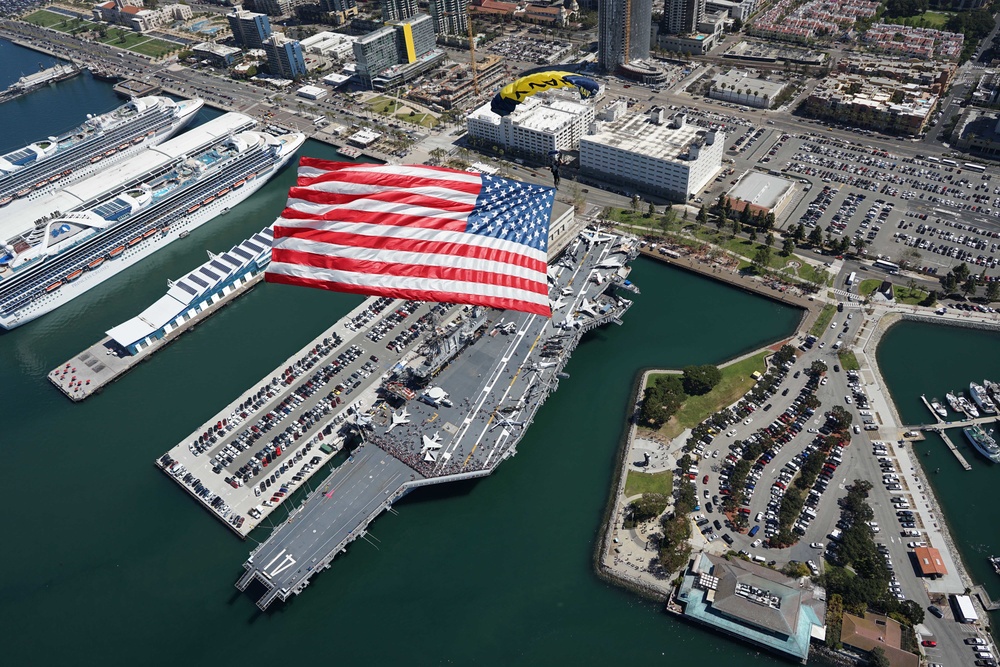 Veterans of Foreign Wars (VFW) Unmet Needs Financial Grant - The needs of our veterans, service members and their families should never go unmet. VFW understands the challenges veterans, service members and military families can face and believe that experiencing financial difficulties should not be one of them. The VFW Unmet Needs Financial Grant helps America's military families who have run into unexpected financial difficulties as a result of deployment or other military-related activity or injury.
The VFW program provides financial aid grants of up to $1,500 to assist with basic life needs in the form of a grant - not a loan - so no repayment is required. To further ease the burden, VFW pays the creditor directly. The financial hardship must be due to one of the following:
Currently on active duty, whose financial hardship is a result of a current deployment, military pay error, or a discharge for medical reasons.
Discharged on or after Sept. 11, 2001, whose financial hardship is a direct result of military service connected injuries and/or illnesses.
Discharged prior to Sept. 11, 2001, on a fixed income that must include VA compensation for a service connected injury/illness and facing an unexpected financial hardship.
The financial hardship cannot be caused by:
Civil, legal or domestic issues, misconduct, or any issues that are a result of spousal separation or divorce.
Financial mismanagement by self or others, or due to bankruptcy.
Eligible expenses for the VFW Unmet Needs Financial Grant include:
Household expenses – mortgage, rent, repairs, insurance
Vehicle expenses – payments, insurance, repairs
Utilities
Children's clothing, diapers, formula, school or childcare expenses
Medical bills, prescriptions & eyeglasses
Ineligible Expenses:
Credit cards, military charge cards or retail store cards
Cable, Internet, or secondary phones
Cosmetic or investigational medical procedures & expenses
Taxes – property or otherwise
Furniture, electronic equipment or vehicle rentals
Any other expenses not determined to be a basic life need
The VFW Unmet Needs grant application can be found online at http://www.vfw.org/assistance/financial-grants. Call 1-866-789-6333 or email unmetneeds@vfw.org. Applications cannot be completed unless all required fields are met. The Unmet Needs program is located in the VFW National Headquarters in Kansas City. Established in 1899, the VFW is America's oldest and largest combat veterans' organization, with a longstanding record of service and stewardship.
FDIC Money Smart - First released in 2001 and regularly updated since then, Money Smart has a long track record of success in reducing stress and improving financial readiness of Veterans. NW MIRECC started with the FDIC Money Smart program through the 'Helping Veterans #GetBanked and Manage Their Money' training program. As a member of the Money Smart Alliance, NW MIRECC helps promote financial capability to strengthen the financial education efforts of Veterans, Servicemembers, and their families.
Making₵ents Personal Finance Knowledge Center - Finance education for military life providing step-by-step information for navigating auto loans, saving for retirement, paying for college, buying a home and much more. Want to know the best ways to solidify your financial foundation? Set a budget for yourself, build credit, control debt and make saving a priority. Saving and budgeting work together to help you enjoy a better today and build a more secure tomorrow.
Prudential Pathways Seminars for US Department of Veterans Affairs (VA) - Free financial education seminars sponsored by VA in partnership with Prudential Financial Services. Participants also have access to the Financial Wellness Center, a digital portal focused on learning, with more than 100 short educational articles and interactive tools that include financial self-assessment, budgeting and student loan assistance and counseling.
VA Home Loans - Created by the original G.I. Bill (Servicemen's Readjustment Act of 1944), the VA Home Loan program has helped generations of Veterans, Servicemembers, and their families enjoy the dream of homeownership and the opportunity to retain their homes in times of temporary financial hardship. The VA home loan guaranty is an agreement that VA will reimburse a lender (such as banks, credit unions, mortgage companies, etc.) in the event of loss due to foreclosure. In addition to the VA Home Loan, several states in the U.S. provide home loans and emergency financial assistance for military servicemembers and veterans. Two of the states providing veteran home loans, Alaska and Oregon, are in the VISN 20 region of VA.
Your Money Further - Credit unions offer the same financial services and products that banks do. As a not-for-profit, cooperatively-run organization, credit unions can offer better rates, lower fees, and exceptional customer service. No matter what life brings, America's credit unions have always been there to help strengthen the financial lives of individuals, families, and businesses across our nation.
Financial Wellness: Sound Principles For Successful Money Management - Free eBook (MP3 Audio Version) published in collaboration with nonprofit Guideposts for military service members, veterans, and families. Advice from trusted mentors who work to help those with financial difficulties. These principles help obtain a more secure financial future through more careful spending and improved saving and investing habits.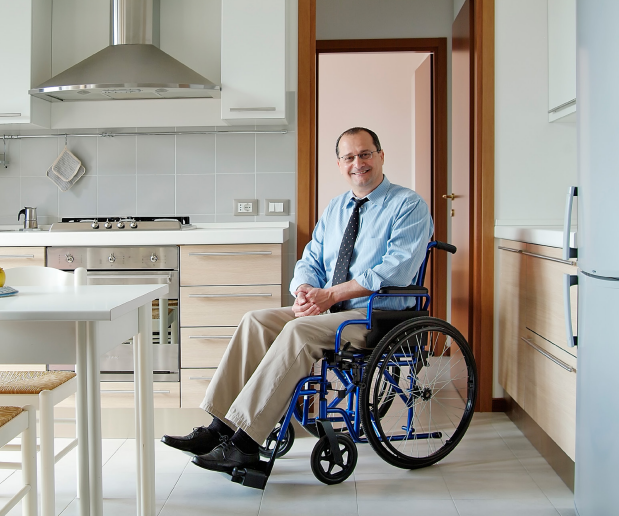 Helping a Hero - Helping a Hero provides specially adapted homes for qualifying service members through partnerships made with the builders, developers, communities, and the veteran. Helping a Hero strives to engage the community in providing services and resources for our wounded heroes and their families.
Disability Housing Grants for Veterans - VA provides housing grants for Veterans and service members so they can buy or change a home to meet their needs and live more independently. Changing a home might involve installing ramps or widening doorways to provide access for Veterans with certain service-connected disabilities. The Specially Adapted Housing program helps Veterans with certain permanent and total service­-connected disabilities purchase or construct an adapted home, or modify an existing home to accommodate a disability. Find out if you're eligible for a disability housing grant—and how to apply.
Veterans Life Insurance - As part of the VA mission to serve Servicemembers, Veterans, and their families, VA provides valuable life insurance benefits to give you the peace of mind that comes with knowing your family is protected. Explore your options, manage your policy, and file claims to get the insurance benefits you've earned. Beginning March 1, 2023, VA increased the maximum amount of life insurance coverage available to Veterans and service members from $400,000 to $500,000 for Veterans' Group Life Insurance (VGLI) and Servicemembers Group Life Insurance (SGLI) through the Supporting Families of the Fallen Act. Learn about Veterans Affairs Life Insurance (VALife), the new life insurance program for Veterans with service-connected disabilities.
AnnualCreditReport.com - AnnualCreditReport.com is the official site to get your free annual credit reports guaranteed by Federal law. You are entitled to a free credit report every 12 months from each of the three major consumer reporting companies; Equifax, Experian, and TransUnion. Learn more about your credit report ways to improve your credit score on AnnualCreditReport.com.
American Red Cross Emergency Services - The American Red Cross Hero Care Center is available 7 days a week, 24 hours a day, 365 days a year. The American Red Cross facilitates emergency financial assistance on behalf of Military Aid Societies. You can initiate a request for Red Cross emergency assistance for members of the military currently serving on active duty by using the online self-service tool. Service members eligible to receive emergency communications regarding an immediate family member include:
Active-Duty Army, Navy, Marines, Coast Guard, Air Force and Space Force
Activated members of the Guard and Reserve of all branches of the U.S. Armed Forces
DoD civilians and contractors stationed OCONUS
Service Academy Cadet or Midshipman; ROTC Cadet on orders for training
A Merchant Marine aboard a U.S. Naval Ship
The American Red Cross does not authorize emergency leave for members of the United States military. The Red Cross role is to independently verify the emergency, enabling the service member's commander to make an educated decision regarding emergency leave and then to provide transportation assistance and/or financial assistance if needed. Military Aid Societies determine the financial assistance package that will be offered – a grant or a loan. The Red Cross is the mechanism to expedite access to these financial resources 24/7. The American Red Cross offers confidential services to all veterans and their families by connecting them with local, state and national resources through our network of chapters in communities across the United States and offices on military installations worldwide. To speak to a Red Cross Emergency Communications Specialist call: 1-877-272-7337.
Army Emergency Relief - Charged with relieving undue financial stress on the force, AER serves the enduring priorities of the Secretary and Chief of Staff of the U.S. Army. Company commanders or first sergeants can approve immediate financial assistance. Through zero-interest loans, grants, and educational scholarships, AER ensures no Soldier faces financial hardship on their own.
Navy-Marine Corps Relief Society - The Navy Marine Corps Relief Sociey provides financial assistance and education, as well as other programs and services, to members of the United States Navy and Marine Corps, their eligible family members, widows, and survivors. The main goal is to help each person who requests support for their immediate needs. The long-term mission is to help Sailors and Marines become financially self-sufficient by learning how to better manage their personal finances and prepare for unplanned expenses.
Coast Guard Mutual Assistance - Supporting and offering aid to the entire Coast Guard family; active duty and retired military personnel, civilian employees, commissioned officers of the Public Health Service serving with the Coast Guard, Reservists, Auxiliarists, and their families. Active duty personnel and Coast Guard Civilian employees should check their unit's collateral duty list or directory.
Air Force Aid Society - The Air Force Aid Society provides emergency financial assistance, educational support, and community programs to Airmen, Guardians, and their families. When unexpected emergencies arise, there is a financial need and help is needed, Air Force Aid Society provides no-interest loans and grants to help Airmen, Guardians, and their families meet immediate needs and make a positive step towards a lasting financial solution.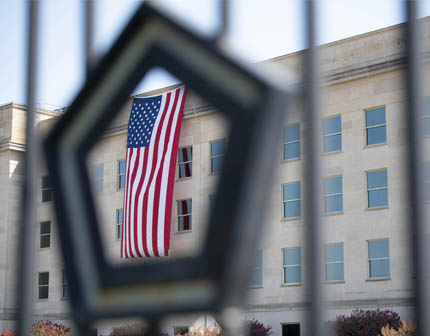 Military Saves - Military Saves, a component of America Saves, and a participant in the Department of Defense Financial Readiness Network seeks to motivate, support, and encourage the entire military community to save money, reduce debt, and build wealth. The Network was established to enhance the financial health of the Force using all available resources. The financial well-being of service members and their families is recognized as being an essential component of mission readiness. The easiest and most effective way to save is automatically. This is how millions of Americans save. Your credit union or bank can help you set up automatic savings by transferring a fixed amount from your checking account to a savings account.
Use of these Materials and Finding VA Health Care
Please note that the information provided in these materials is for educational purposes only. It does not replace the role of a financial advisor for advice on savings and investments. Investing in your future means saving for retirement, college or a rainy day fund. If you're working with an investment professional, or someone is trying to sell you an investment, check them out before handing over your hard-earned money. As a Veteran, you have access to information about legal services and financial guidance from reliable sources including, but not limited to; VA, Vet Centers, and accredited Veterans Service Organizations. If you are looking for professional medical care, find your local VA healthcare center by using the VA Facilities Locator & Directory. This page may contain links that will take you outside of the Department of Veterans Affairs website. VA does not endorse and is not responsible for the content of the linked websites.
VA Web Disclaimers
Disclaimer of Endorsement
: Reference herein to any specific commercial products, process, or service by trade name, trademark, manufacturer, or otherwise, does not necessarily constitute or imply its endorsement, recommendation, or favoring by the United States Government. The views and opinions of authors expressed herein do not necessarily state or reflect those of the United States Government, and shall not be used for advertising or product endorsement purposes.
Disclaimer of Hyperlinks
: The appearance of external hyperlinks does not constitute endorsement by the Department of Veterans Affairs of the linked websites, or the information, products or services contained therein. For other than authorized VA activities, the Department does not exercise any editorial control over the information you may find at these locations. All links are provided with the intent of meeting the mission of the Department and the VA website. Please let us know about existing external links which you believe are inappropriate and about specific additional external links which you believe ought to be included.
Disclaimer of Liability
: With respect to documents available from this server, neither the United States Government nor any of its employees, makes any warranty, express or implied, including the warranties of merchantability and fitness for a particular purpose, or assumes any legal liability or responsibility for the accuracy, completeness, or usefulness of any information, apparatus, product, or process disclosed, or represents that its use would not infringe privately owned rights.
Reference from this web page or from any of the information services sponsored by the VA to any non-governmental entity, product, service or information does not constitute an endorsement or recommendation by the VA or any of its employees. We are not responsible for the content of any "off-site" web pages referenced from this server.
Disclaimer
: The sharing of any non-VA information does not constitute an endorsement of products or services on the part of the VA.

Browse facilities by state
VA VISN 20 consists of four states across three time zones; Alaska, Idaho, Oregon, and Washington. The primary research center located at VA Puget Sound Health Care System (VAPSHCS) is affiliated with University of Washington (UW). VAPSHCS serves Veterans from a five-state area in the Pacific Northwest with two main divisions: American Lake and Seattle. Veterans in Washington are also served by VA Medical Centers in Spokane, Vancouver, and Walla Walla. In Washington, there are VA Community Based Outpatient Clinics (CBOC's) located in Bellevue, Bremerton, Chehalis, Edmunds, Everett, Federal Way, Mount Vernon, Olympia, Port Angeles, Puyallup, Richland, Renton, Silverdale, Seattle, Wenatchee, and Yakima. The research center located at VA Portland Heath Care System (VAPORHCS) is affiliated with Oregon Health and Science University (OHSU). VAPORHCS serves Veterans from Oregon and Southwest Washington with two main divisions: Portland and Vancouver. Veterans in Oregon are also served by VA Medical Centers in Roseburg and White City. In Oregon, there are CBOC's located in Bend, Boardman, Brookings, Enterprise, Eugene, Fairview, Grants Pass, Hines, Hillsboro, Klamath Falls, LaGrande, Lincoln City, Newport, Portland, Salem, The Dalles, Warrenton, and West Linn. VA provides health care for Veterans from providers in your local community outside of VA. Veterans may be eligible to receive care from a community provider when VA cannot provide the care needed.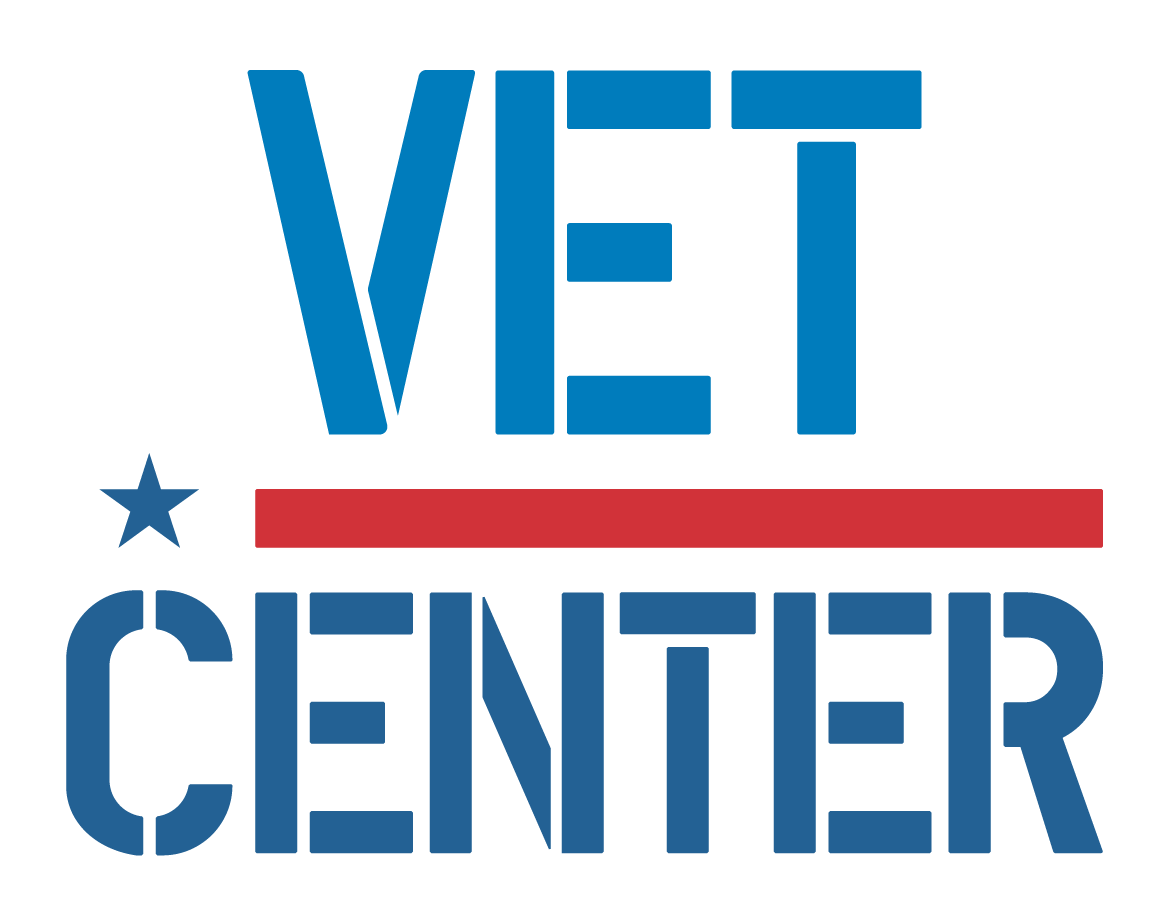 Vet Centers in the VISN 20 Health Care Network are community-based counseling centers that provide a wide range of social and psychological services, including professional readjustment counseling to eligible Veterans, active-duty Army, Navy, Marine Corps, Coast Guard, Air Force, and Space Force service members, including National Guard and Reserve components, and their families. 1-877-WAR-VETS is an around the clock confidential call center where Veterans, service members and their families can talk about their military experience or any other issue they are facing in transitioning after military service or trauma and get connected to their nearest Vet Center.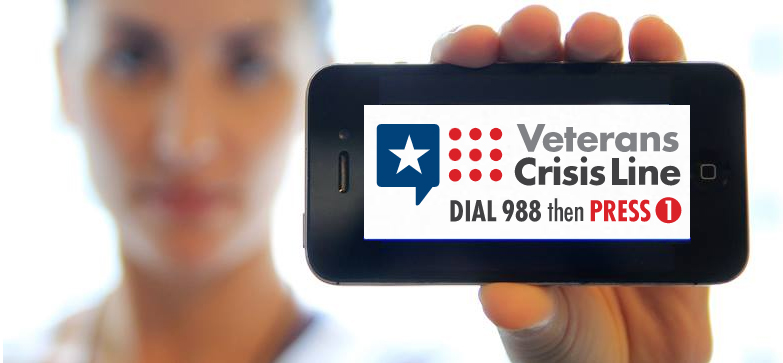 Veterans Crisis "988" - The Military Crisis Line is a free, confidential resource for all service members, including members of the National Guard and Reserve, and Veterans, even if they're not enrolled in VA benefits or health care. Call 988 then Press 1 If you are a Veteran, service member, or any person concerned about one who is hard of hearing, you can connect with professional, caring VA responders through online chat and text message (838255).
In Europe
Call 00800 1273 8255 or DSN 118

In Korea
Call 080-855-5118 or DSN 118

In Afghanistan
Call 00 1 800 273 8255 or DSN 111

In the Philippines
Call #MYVA or 02-8550-3888 and press 7
A Veteran overseas may contact the Veterans Crisis Line via the chat modality at VeteransCrisisLine.net/Chat. If the Veteran prefers a phone call, they can request this within the chat venue. For TTY users: Use your preferred relay service or dial 711 then 1-800-273-8255. Are you looking for clinical care or counseling? Assistance with benefits? No matter what you're experiencing, we're here to connect you with resources and support systems to help. The Veterans Crisis Line is free and confidential. When you call, chat, or text, a qualified responder will listen and help. You decide how much information to share. Support doesn't end with your conversation. Our responders can connect you with the resources you need.

Explore VA.gov
VA has a variety of mental health resources, information, treatment options, and more — all accessible to Veterans, Veterans' supporters, and the general public. Explore the pages below to learn more about a specific mental health topic. Each of these pages includes resources, information on treatment options, and more.
Stories of Support
Telehealth Therapy
For Daniel, Don, and Jennifer, convenient video counseling made it easier to put their health first. Adjusting from military service to civilian life can be both exciting and challenging. Make the Connection
Dial 988 then press 1
Connect with the Veterans Crisis Line to reach caring, qualified responders with the Department of Veterans Affairs. The Veterans Crisis Line is free and confidential. Support doesn't end with your conversation. Our responders can connect you with the resources you need.
Mental Health Updates
Explore the latest mental health news, resources, and real-life stories of mental health recovery.
return to top