Attention A T users. To access the menus on this page please perform the following steps. 1. Please switch auto forms mode to off. 2. Hit enter to expand a main menu option (Health, Benefits, etc). 3. To enter and activate the submenu links, hit the down arrow. You will now be able to tab or arrow up or down through the submenu options to access/activate the submenu links.

NewsFlash | Financial Readiness
Financial Readiness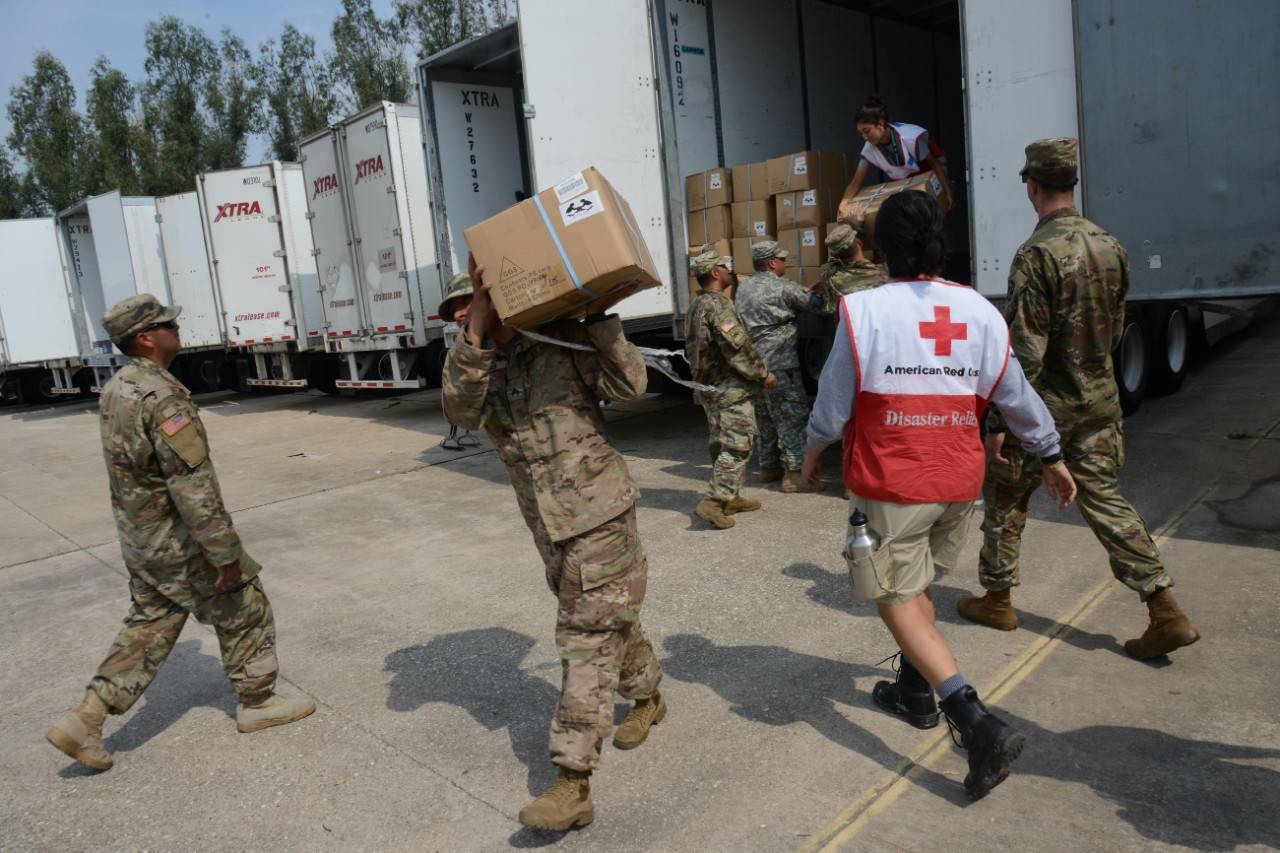 American Red Cross Emergency Services - The Department of Defense (DoD) and the American Red Cross have partnered since 1881. The American Red Cross Hero Care Center is available 7 days a week, 24 hours a day, 365 days a year. The American Red Cross delivers verified messages to deployed service members during emergencies at home. Service members eligible to receive emergency communications regarding an immediate family member include:
Active-Duty Army, Navy, Marines, Coast Guard, Air Force and Space Force
Activated members of the National Guard and Reserves of all branches of the U.S. Armed Forces
DoD civilians and contractors stationed OCONUS
Service Academy Cadet or Midshipman; ROTC Cadet on orders for training
A Merchant Marine aboard a U.S. Naval Ship
The purpose of the American Red Cross is to meet the immediate disaster-caused needs of individuals, families, and communities. Explore how American Red Cross responds to disasters big and small, across the country. Help people affected by disasters like fires, tornadoes, and countless other crises, by making a gift to Red Cross Disaster Relief by visiting redcross.org, calling 1-800-RED CROSS (800-733-2767) or texting the word REDCROSS to 90999 to make a $10 donation.
Veterans of Foreign Wars (VFW) Unmet Needs Financial Grant - The VFW program provides financial aid grants of up to $1,500 to assist with basic life needs in the form of a grant - not a loan - so no repayment is required. To further ease the burden, VFW pays the creditor directly. The needs of our veterans, service members and their families should never go unmet. The VFW Unmet Needs Financial Grant helps America's military families who have run into unexpected financial difficulties as a result of deployment or other military-related activity or injury.
American Legion National Emergency Fund (NEF) - Since the early 1920s, The American Legion has been actively involved in meeting the needs of both the community and individual Legion Family members in the wake of disasters such as hurricanes, tornadoes, earthquakes and wildfires. Created in response to Hurricane Hugo in 1989, American Legion NEF has provided more than $8 million in direct financial assistance to family members and posts. By providing this emergency funding, NEF has prevented damaged posts from closing and enabled American Legion Family members to recover from tragedy. The fund provides up to $3,000 for qualified Legion Family members and up to $10,000 for posts.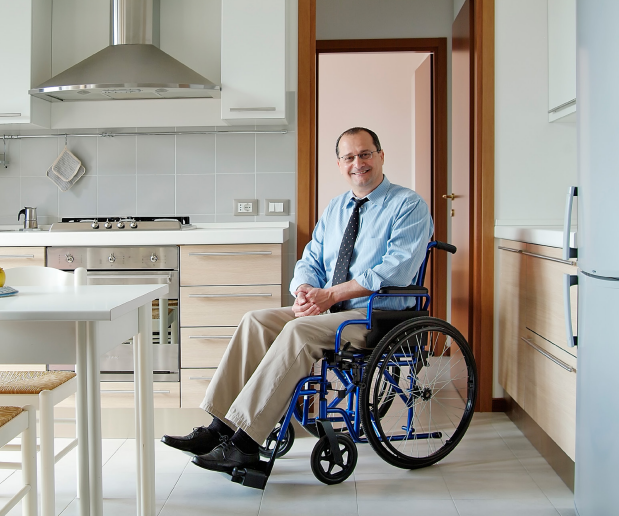 Disability Grants for Veterans - VA provides housing and automobile grants for Veterans and service members with certain service-connected disabilities. VA provides a Specially Adapted Housing (SAH) program for Veterans with certain permanent and total service­-connected disabilities purchase or construct an adapted home, or modify an existing home to accommodate a disability. Veterans can buy, build, or change your permanent home using VA's Special Home Adaptation (SHA) grant program. VA's Automobile Allowance and Adaptive Equipment grant changes a vehicle so it has features like power steering, brakes, seats, windows, or lift equipment to help you get into and out of the vehicle. Additionally, VA provides Veterans with a clothing allowance to replace clothes damaged by a medicine or prosthetic or orthopedic device related to your service-connected disability.
Helping a Hero - Helping a Hero provides specially adapted homes for qualifying service members through partnerships made with the builders, developers, communities, and the veteran. Ordinarily, homes are built in master-planned communities where the developer donates the lot and the builder builds at cost. Burn victims require added interior air protections and heroes suffering from a severe Traumatic Brain Injury (TBI) require a hospital-quality master bedroom that includes a lift system, oxygen, and support for 24/7 telemedicine. Helping A Hero homes are designed to maximize the veteran's independence.
Making₵ents Personal Finance Knowledge Center - Finance education for military life providing step-by-step information for navigating auto loans, saving for retirement, paying for college, buying a home and much more. Saving and budgeting work together to help you enjoy a better today and build a more secure tomorrow.
FDIC Money Smart - First released in 2001 and regularly updated since then, Money Smart has a long track record of success in reducing stress and improving financial readiness of Veterans. NW MIRECC started with the FDIC Money Smart program through the 'Helping Veterans #GetBanked and Manage Their Money' training program. As a member of the Money Smart Alliance, NW MIRECC helps promote financial capability to strengthen the financial education efforts of Veterans, Servicemembers, and their families.
Prudential Pathways Seminars for Veterans - Prudential Financial, Inc. provide Veterans, transitioning Servicemembers and their families with access to financial wellness resources to improve their economic well-being and financial stability at no cost. The resources are designed to help individuals manage their money more effectively, improve their financial resiliency, and reach their financial goals.
Financial Wellness: Sound Principles For Successful Money Management - Free eBook (MP3 Audio Version) published in collaboration with nonprofit Guideposts for military service members, veterans, and families. Advice from trusted mentors who work to help those with financial difficulties. These principles help obtain a more secure financial future through more careful spending and improved saving and investing habits.
NCUA Financial Well-Being of Servicemembers & Their Families - Servicemembers and military families face unique financial challenges, whether on active duty, returning to civilian life, or living as a veteran.
AnnualCreditReport.com - AnnualCreditReport.com is the official site to get your free annual credit reports guaranteed by Federal law. Free weekly online credit reports are available from Equifax, Experian, andTransUnion. Learn more about your credit report ways to improve your credit score on AnnualCreditReport.com.
OptOutPrescreen.com - The official Consumer Credit Reporting Industry website to accept and process requests from consumers to Opt-In or Opt-Out of firm offers of credit or insurance.
VA Home Loans - Created by the original G.I. Bill (Servicemen's Readjustment Act of 1944), the VA Home Loan program has helped generations of Veterans, Servicemembers, and their families enjoy the dream of homeownership and the opportunity to retain their homes in times of temporary financial hardship. If you currently have a VA loan and are having issues repaying your mortgage, you should call a VA loan technician at (877) 827-3702 to explore potential options that can assist you.
VA Interest Rate Reduction Refinance Loan (IRRRL) - If you have an existing VA-backed home loan and you want to reduce your monthly mortgage payments an IRRRL may be right for you. The VA IRRRL can be used to refinance an existing VA loan to lower the interest rate. Refinancing lets you replace your current loan with a new one under different terms. VA encourages you to contact multiple lenders to determine the best loan option to fit your needs. States in VA VISN 20 region provide mortgage financing and/or emergency financial assistance.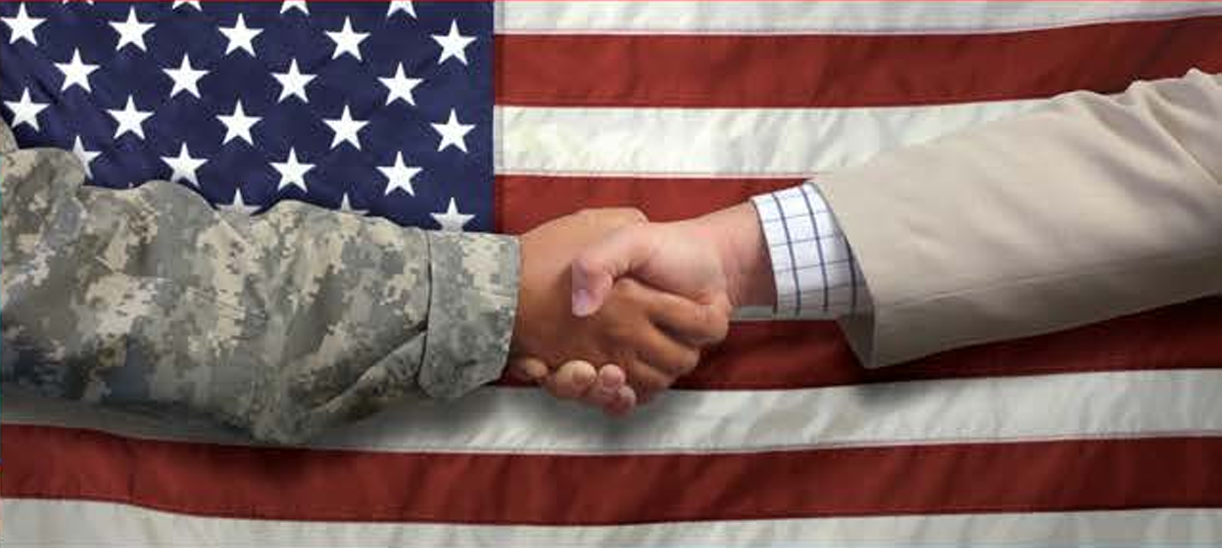 Military AutoSource - To purchase a vehicle from Military AutoSource, you must be a member of the U.S. Military or civilian component (Department of Defense or government contractor) on active duty, or a member of the diplomatic community, who is stationed overseas (outside of the 50 United States) on either PCS, TDY or other assignment orders of 30 days or more. U.S. Navy and Marines can buy a car while stationed overseas or deployed at sea. This is an exclusive DOD authorized program providing regulated pricing, a worldwide warranty and safeguards not found anywhere else.
Buying a Car - Shopping for a car can be stressful. Before making the big purchase learn about common car buying terms, financing options, trading in your old car, service contracts and more. A new car is second only to a home as the most expensive purchase many consumers make. That's why it's important to know how to make a smart deal. Think about what car model and options you want and how much you're willing to spend. Do some research. You'll be less likely to feel pressured into making a hasty or expensive decision at the showroom and more likely to get a better deal.
The Association of Military Banks of America (AMBA) - Founded in 1959, AMBA is a not-for-profit association of banks operating on military installations, banks not located on military installations but serving military customers, and military banking facilities designated by the U.S. Treasury. The association's membership includes both community banks and large multinational financial institutions, all of which are insured by the Federal Deposit Insurance Corporation.
Armed Forces Financial Guide - Now all in one place, this guide provides key information on important financial issues like qualifying for and accessing service member and military family benefits, reading your LES, everyday finances, planning for the future and much more. Created in collaboration with DCUC and AMBA, the guide was developed with the input of seasoned military leaders with education and experience in military personal finance.
Military Consumer - A joint initiative to empower active duty and retired servicemembers, military families, veterans and civilians in the military community. Use these free resources as the first line of defense against fraud and make better-informed decisions when managing your money.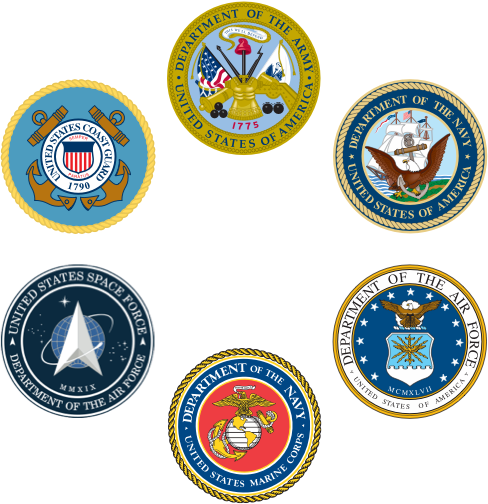 Army Emergency Relief - Charged with relieving undue financial stress on the force, AER serves the enduring priorities of the Secretary and Chief of Staff of the U.S. Army. Company commanders or first sergeants can approve immediate financial assistance. Through zero-interest loans, grants, and educational scholarships, AER ensures no Soldier faces financial hardship on their own.
Navy-Marine Corps Relief Society - Navy-Marine Corps Relief Society provides financial assistance and education, as well as other programs and services, to active duty and retired Sailors, Marines and their families in financial need. The long-term mission is to help Sailors and Marines become financially self-sufficient by learning how to better manage their personal finances and prepare for emergency expenses.
Coast Guard Mutual Assistance - Supporting and offering aid to the entire Coast Guard family; Active-duty and retired military personnel, civilian employees, commissioned officers of the Public Health Service serving with the Coast Guard, Reservists, Auxiliarists, and their families. One of the main purposes of Coast Guard Mutual Assistance is to provide financial assistance to clients caught in emergency, short-term, financial situations beyond their control that endanger personal well being.
Air Force Aid Society - The Air Force Aid Society (AFAS) works to support and enhance the U.S. Air Force and U.S. Space Force missions by providing emergency financial assistance, educational support, and community programs to Air Force and Space Force families. When unexpected emergencies arise, there is a financial need and help is needed, AFAS provides no-interest loans and grants to help Airmen, Guardians, and their families meet immediate needs and make a positive step towards a lasting financial solution.
Gary Sinise Foundation Restoring Independence Supporting Empowerment (R.I.S.E.) - At the Gary Sinise Foundation, we serve our nation by honoring our defenders, veterans, first responders, their families, and those in need. Through R.I.S.E., we're building specially adapted smart homes for our most severely wounded heroes. We're constructing one-of-a-kind specially adapted smart homes for our nation's most severely wounded heroes. This initiative predominantly supports our Post 9/11 defenders, that were injured in combat operations or during training while performing their duties. These 100% mortgage-free homes ease the daily challenges faced by these heroes and their families who sacrifice alongside them. Existing homes can be retrofitted to accommodate the needs of a wounded hero. Adding ramps or refurbishing a bathroom can drastically improve life for the entire family. We're providing everything from wheelchairs to track chairs, ally chairs, and hand cycles. Reclaiming personal mobility is key to restoring a healthy mindset of autonomy. Ensuring our heroes have the resources they need outside the home is an important aspect of R.I.S.E. Modified trucks and vans alleviate reliance on caregivers and help our defenders become more self-sufficient.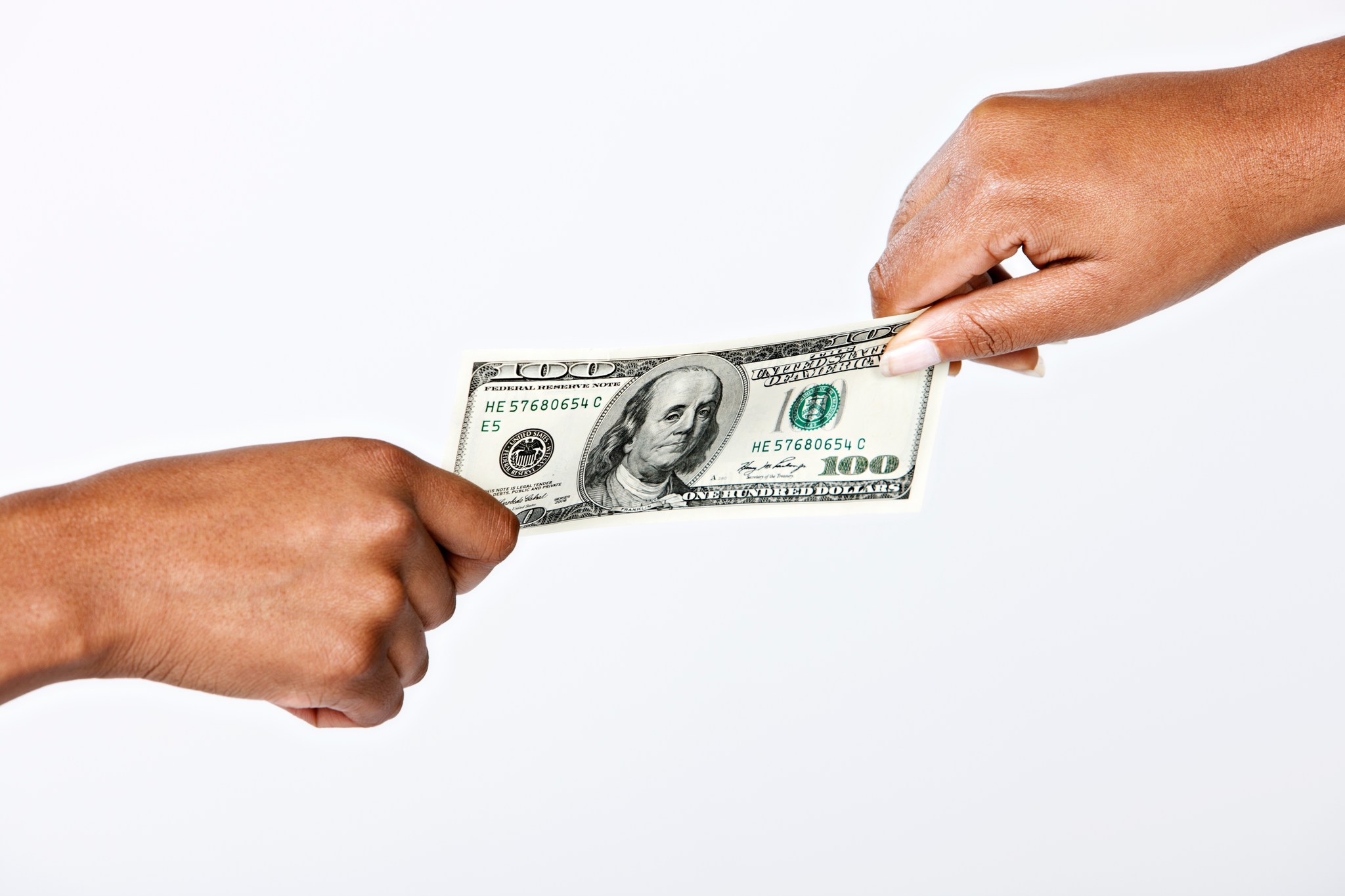 Blended Retirement System - The Blended Retirement System combined elements of the legacy retirement system with benefits similar to those offered in many civilian 401(k) plans. The opt-in period for the majority of service members closed Dec. 31, 2018.
Thrift Savings Plan (TSP) - The Thrift Savings Plan (TSP) is a retirement savings and investment plan for federal government employees and uniformed services members, including the Ready Reserve. Most employees of the United States government are eligible to participate in the TSP.
Thrift Savings Plan | #theSITREP - In these episodes of #theSITREP, Paul Corbett explores 32 different aspects of the Thrift Savings Plan (TSP) with Mike Jerue, U.S. Air Force Veteran and Deputy Chief Investment Officer at Thrift Savings Plan. Paul covers basic questions on what the Thrift Savings Plan is, when TSP started, and why military members and government employees may want to take advantage of TSP.
Veterans Life Insurance - As part of the VA mission to serve Servicemembers, Veterans, and their families, VA provides valuable life insurance benefits to give you the peace of mind that comes with knowing your family is protected. Service-Disabled Veterans Life Insurance (S-DVI) provides low-cost coverage to eligible service members. The VALife program includes key dates and features impacting the Service Disabled Veterans Insurance (S-DVI) program. VALife is guaranteed acceptance whole life insurance. This means that if you meet the eligibility requirements for VALife, VA will automatically approve your application. You won't need to prove you're in good health. And you can keep your coverage for the rest of your life.
The Affordable Connectivity Program (ACP) and Lifeline program - Opportunities and security of phone service includes being able to connect to jobs, family, and emergency services. Consumers may be eligible for the Lifeline program if they participate in a qualifying program including, but not limited to, the VA Veterans and Survivors Pension Benefit. The Affordable Connectivity Program (ACP) is a U.S. government program that helps many low income households pay for broadband service and internet connected devices. Consumers may also be eligible for a one-time discount on a laptop, desktop computer, or tablet through ACP.
United States Department of Justice's Servicemembers and Veterans Initiative - The Department of Justice protects servicemember and veteran rights through a wide range of federal laws and resources. The Servicemembers and Veterans Initiative also identifies current legal issues affecting servicemembers and veterans and coordinates with Judge Advocate General's Corps, Offices of the United States Attorneys, other federal agencies and bureaus, and legal assistance providers to resolve those issues.
Use of these Materials and Finding VA Health Care
Please note that the information provided in these materials is for educational purposes only. It does not replace the role of a financial advisor for advice on savings and investments. Investing in your future means saving for retirement, college or a rainy day fund. If you're working with an investment professional, or someone is trying to sell you an investment, check them out before handing over your hard-earned money. As a Veteran, you have access to information about legal services and financial guidance from reliable sources including, but not limited to; VA, Vet Centers, and accredited Veterans Service Organizations. If you are looking for professional medical care, find your local VA healthcare center by using the VA Facilities Locator & Directory. This page may contain links that will take you outside of the Department of Veterans Affairs website. VA does not endorse and is not responsible for the content of the linked websites.
VA Web Disclaimers
Disclaimer of Endorsement
: Reference herein to any specific commercial products, process, or service by trade name, trademark, manufacturer, or otherwise, does not necessarily constitute or imply its endorsement, recommendation, or favoring by the United States Government. The views and opinions of authors expressed herein do not necessarily state or reflect those of the United States Government, and shall not be used for advertising or product endorsement purposes.
Disclaimer of Hyperlinks
: The appearance of external hyperlinks does not constitute endorsement by the Department of Veterans Affairs of the linked websites, or the information, products or services contained therein. For other than authorized VA activities, the Department does not exercise any editorial control over the information you may find at these locations. All links are provided with the intent of meeting the mission of the Department and the VA website. Please let us know about existing external links which you believe are inappropriate and about specific additional external links which you believe ought to be included.
Disclaimer of Liability
: With respect to documents available from this server, neither the United States Government nor any of its employees, makes any warranty, express or implied, including the warranties of merchantability and fitness for a particular purpose, or assumes any legal liability or responsibility for the accuracy, completeness, or usefulness of any information, apparatus, product, or process disclosed, or represents that its use would not infringe privately owned rights.
Reference from this web page or from any of the information services sponsored by the VA to any non-governmental entity, product, service or information does not constitute an endorsement or recommendation by the VA or any of its employees. We are not responsible for the content of any "off-site" web pages referenced from this server.
Disclaimer
: The sharing of any non-VA information does not constitute an endorsement of products or services on the part of the VA.

VISN 20 encompasses 23% of the US land mass with medical centers in Alaska, Idaho, Oregon, and Washington. VISN 20 is home to 273 federally recognized American Indian and Alaskan Native tribes, 229 of which are located in Alaska. Serving 135 counties, VISN 20 is the largest geographic region of VA spanning three time zones, across 817,417 square miles, including Del Norte County California and Lincoln County Montana. In the fall of 1997, VISN 20 leaders from VA Puget Sound Health Care System (VAPSHCS) and the Portland VA Health Care System (VAPORHCS) were commissioned by Congress and the U.S. Department of Veterans Affairs (VA) to establish one of the first three Mental Illness Research, Education, and Clinical Centers (MIRECCs) in the United States. VAPSHCS serves Veterans from a five-state area in the Pacific Northwest with two main divisions: American Lake VA Medical Center and Seattle VA Medical Center. VA Outpatient Clinics and Vet Centers in Washington are located in Bellingham, Bellevue, Bremerton, Chehalis, Edmunds, Everett, Federal Way, Lacey, Mount Vernon, Olympia, Port Angeles, Puyallup, Richland, Renton, Silverdale, Seattle, Spokane, Union Gap, Vancouver, Walla Walla, Wenatchee, and Yakima. Veterans in Washington are also served by VA Medical Centers in Spokane, Vancouver, and Walla Walla. VAPORHCS serves Veterans in Oregon and Southwest Washington with two main divisions: Portland VA Medical Center and Vancouver VA Medical Center. VA Outpatient Clinics and Vet Centers in Oregon are located in Bend, Boardman, Brookings, Enterprise, Eugene, Fairview, Grants Pass, Hines, Hillsboro, Klamath Falls, LaGrande, Lincoln City, Newport, Portland, Salem, The Dalles, Warrenton, and West Linn. Veterans in Oregon are also served by VA Medical Centers in Roseburg, White City, and Vancouver, Washington.
Browse facilities by state
VA provides health care for Veterans from providers in the local community outside of VA. Veterans may be eligible to receive care from a community provider when VA cannot provide the care needed. VA launched its new and improved Veterans Community Care Program (VCCP) on June 6, 2019, implementing portions of the VA Maintaining Internal Systems and Strengthening Integrated Outside Networks Act of 2018 (MISSION Act), which both ended the Veterans Choice Program and established VCCP. Types of care under the new VCCP include General Community Care, Urgent Care, Emergency Care, Foreign Medical Care, Home Health and Hospice Care, Indian and Tribal Health Services, In Vitro Fertilization, State Veterans Home, and Flu Shots. Veterans work with their VA health care provider or other VA staff to see if they are eligible to receive community care based on new criteria. The VA Community Care Network (CCN) is VA's direct link with community providers to ensure Veterans receive timely, high-quality care.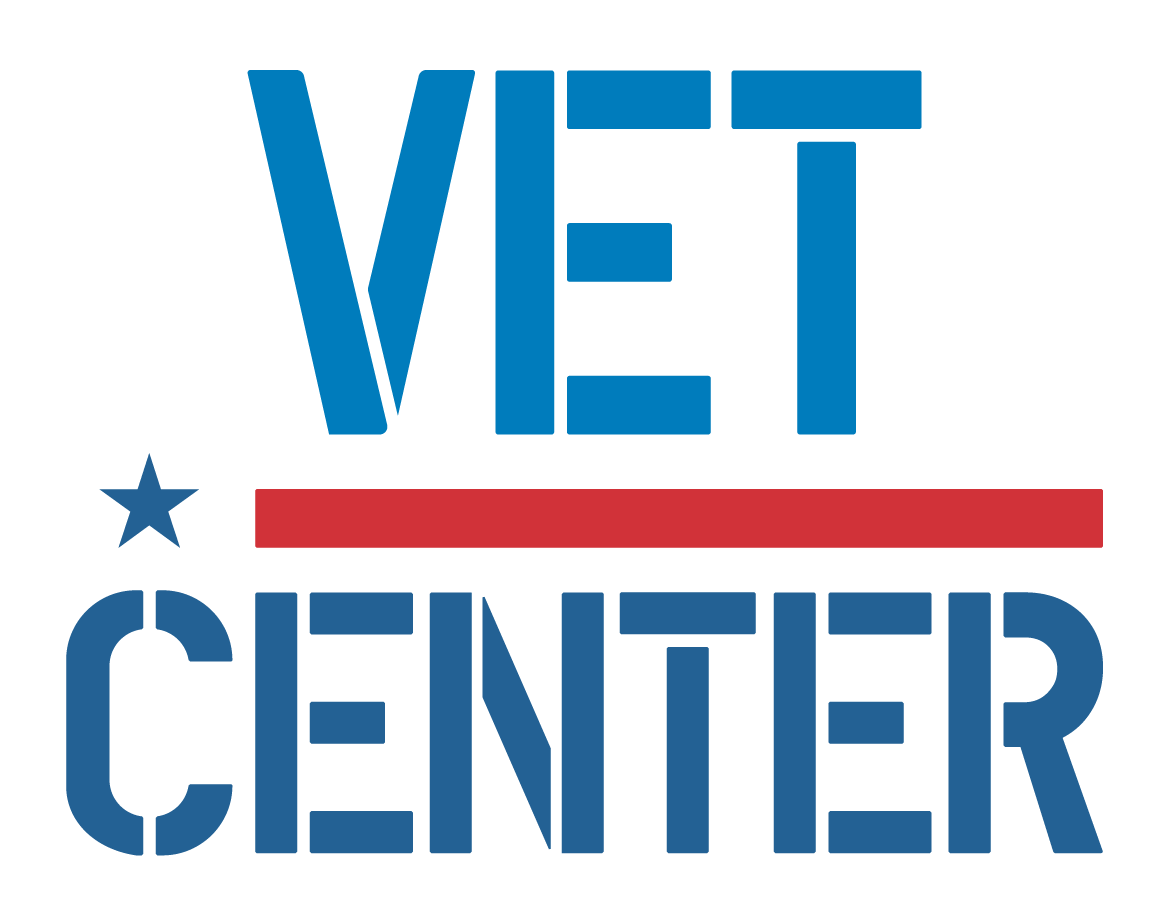 Vet Centers in the VISN 20 Health Care Network are community-based counseling centers that provide a wide range of social and psychological services, including professional readjustment counseling to eligible Veterans, active-duty Army, Navy, Marine Corps, Coast Guard, Air Force, and Space Force service members, including National Guard and Reserve components, and their families. 1-877-WAR-VETS is an around the clock confidential call center where Veterans, service members and their families can talk about their military experience or any other issue they are facing in transitioning after military service or trauma and get connected to their nearest Vet Center.
Vet Centers in VISN 20
Vet Centers provide counseling to make a successful transition from military to civilian life or after a traumatic event experienced in the military. Individual, group, marriage and family counseling is offered in addition to referral and connection to other VA or community benefits and services. If you can't make it to a nearby Vet Center, VA offers satellite Vet Center locations and Mobile Vet Centers that may be closer to you.
Alaska

Oregon

Idaho

Washington
Veterans Crisis "988" - The Military Crisis Line is a free, confidential resource for all service members, including members of the National Guard and Reserve, and Veterans, even if they're not enrolled in VA benefits or health care. Call 988 then Press 1 If you are a Veteran, service member, or any person concerned about one who is hard of hearing, you can connect with professional, caring VA responders through online chat and text message (838255).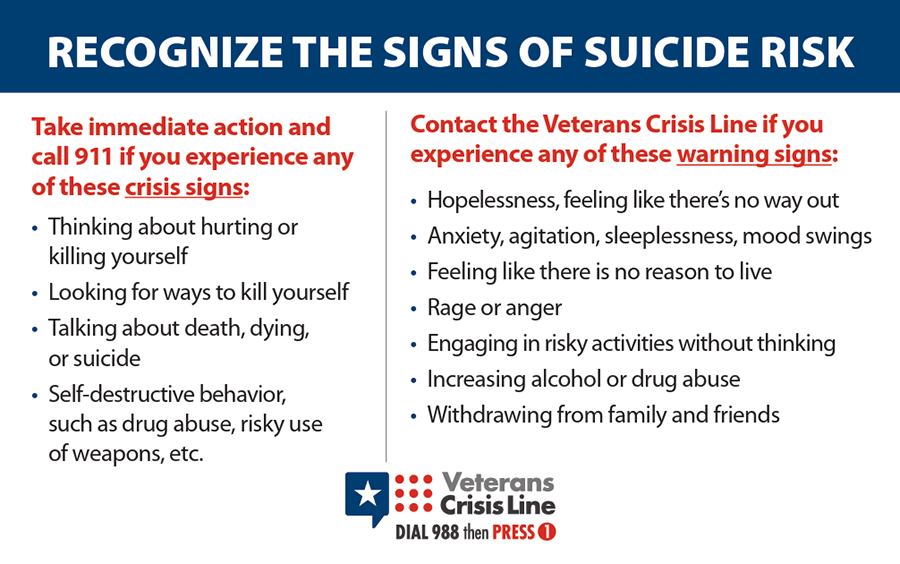 In Europe
Call 00800 1273 8255 or DSN 118

In Korea
Call 080-855-5118 or DSN 118

In Afghanistan
Call 00 1 800 273 8255 or DSN 111

In the Philippines
Call #MYVA or 02-8550-3888 and press 7
A Veteran overseas may contact the Veterans Crisis Line via the chat modality at VeteransCrisisLine.net/Chat. If the Veteran prefers a phone call, they can request this within the chat venue. For TTY users: Use your preferred relay service or dial 711 then 1-800-273-8255. Are you looking for clinical care or counseling? Assistance with benefits? No matter what you're experiencing, we're here to connect you with resources and support systems to help. The Veterans Crisis Line is free and confidential. When you call, chat, or text, a qualified responder will listen and help. You decide how much information to share. Support doesn't end with your conversation. Our responders can connect you with the resources you need.

Explore VA.gov
VA has a variety of mental health resources, information, treatment options, and more — all accessible to Veterans, Veterans' supporters, and the general public. Explore the pages below to learn more about a specific mental health topic. Each of these pages includes resources, information on treatment options, and more.
Stories of Support
Telehealth Therapy
For Daniel, Don, and Jennifer, convenient video counseling made it easier to put their health first. Adjusting from military service to civilian life can be both exciting and challenging. Make the Connection
Dial 988 then press 1
Connect with the Veterans Crisis Line to reach caring, qualified responders with the Department of Veterans Affairs. The Veterans Crisis Line is free and confidential. Support doesn't end with your conversation. Our responders can connect you with the resources you need.
Mental Health Updates
Explore the latest mental health news, resources, and real-life stories of mental health recovery.
Plan your trip to VA
In 1946, Veterans Canteen Service (VCS) was established by law to provide comfort and well-being to America's Veterans. With our many retail stores, cafés and coffee shops across the country, we serve those who have served our country. Our Canteens are whole health spaces for Veterans to connect, relax, share and care for themselves in an environment that is their benefit. We are proud to Serve America's Veterans and those who provide for their care.
VCS operates over 200 Patriot Stores in Veterans Administration (VA) Medical Centers nationwide. Many of our stores have been recently updated and expanded to provide our customers with a modern, clean and comfortable shopping experience. Our stores welcome our customers with wider aisles, wood-like floors, enhanced lighting and directional signage. PatriotStores have expanded hours of operation to provide service for customers on weekends at most locations.
return to top