Attention A T users. To access the menus on this page please perform the following steps. 1. Please switch auto forms mode to off. 2. Hit enter to expand a main menu option (Health, Benefits, etc). 3. To enter and activate the submenu links, hit the down arrow. You will now be able to tab or arrow up or down through the submenu options to access/activate the submenu links.

NewsFlash | Resources
NewsFlash | Resources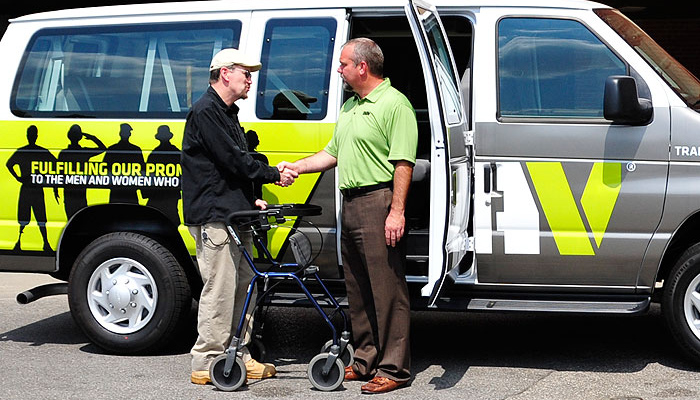 Disabled American Veterans (DAV) - DAV empowers veterans to lead high-quality lives with respect and dignity. It is dedicated to a single purpose: keeping our promise to America's veterans. Navigating the resources available to veterans can be confusing, but DAV believes no veteran should have to go it alone. DAV stands as an organization of veterans serving veterans as they make the critical transition from military service to civilian life. DAV operates a fleet of vehicles across the country to provide free transportation to VA medical facilities for injured and ill veterans. Ford Motor Company has been a loyal friend to DAV for over 100 years. In 1922 Henry Ford provided 50 Model T Fords to help disabled World War I veterans attend the organization's second national convention. As part of Ford's longstanding relationship, DAV members receive X-Plan Partner pricing on eligible new Ford and Lincoln vehicles, as well as up to $1000 reimbursement to adapt their vehicle to fit their needs through the Ford Accessibility program. A great deal has changed since DAV was founded, but this much has remained the same: those who return from war must have men and women waiting for them at home who will stand with them as they work to take back their lives. Through DAV, veterans and civilians alike can fully express their appreciation and concern for those who have risked so much for our country. All services provided by DAV are free of charge.
Sesame Street for Military Families - Talk, Listen, Connect videos are available right here in the Explore by Topic section of the Sesame Street for Military Families website. These videos and related resources, include extensive tips for parents, downloadable child activities, and links to outside websites.

National Center for PTSD - The mission of the National Center for PTSD is to advance the clinical care and social welfare of America's Veterans and others who have experienced trauma, or who suffer from PTSD, through research, education, and training in the science, diagnosis, and treatment of PTSD and stress-related disorders.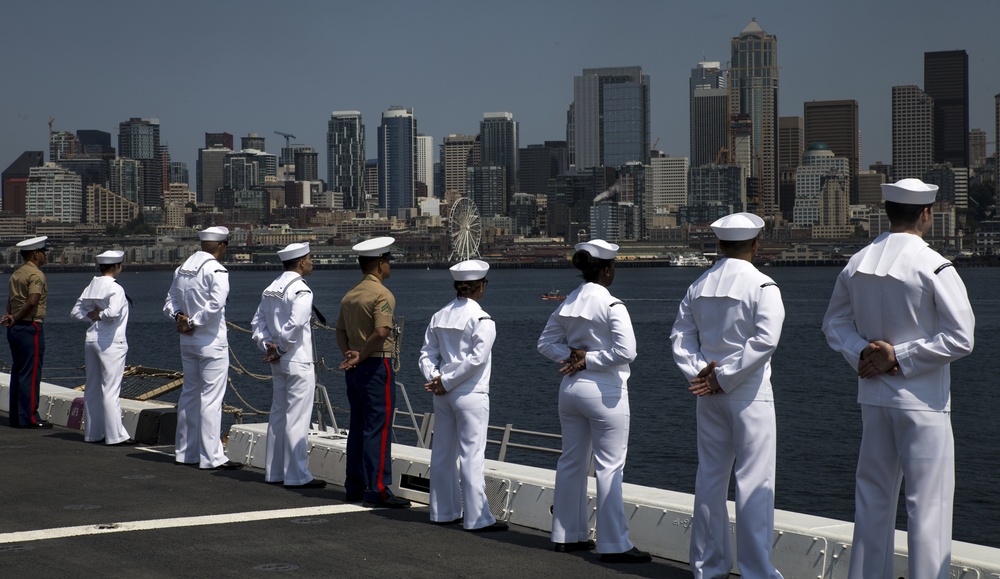 Military Health mobile apps - Providing information and support to service members, veterans, and their families for a variety of health issues. Download these free apps on either Android or iOS devices.
Make the Connection - Connecting Veterans with information, resources, and solutions to issues affecting their health, well-being, and everyday lives. Make the Connection helps Veterans and their families recognize that they are not alone—there are people out there like them who are going through similar experiences, overcoming challenges, reaching positive outcomes for treatment and recovery, and finding paths to fulfilling lives. Use Make the Connection to learn how other Veterans confronted their issues and found solutions.
VA Office of National Veterans Sports Programs - The programs are built on clinical expertise within VA, with essential support from Veteran Service Organizations, corporate sponsors, individual donors and community partners. These specialized rehabilitation events aim to optimize Veterans' independence, community engagement, well-being, and quality of life. VA supports disabled Veterans with opportunities for health and healing through adaptive sports and therapeutic art programs:
Detailed requirements, performance standards, training plans are available from the VA Office of National Veterans Sports Programs. Interested in becoming a Paralympic athlete? The VA National Veterans Sports Programs & Special Events Office provides a monthly assistance allowance for Veterans with disabilities training in Paralympic sports. Veterans with disabilities can compete with the national Olympic Team, as authorized by 38 U.S.C. 322(d) and Section 703 of the Veterans' Benefits Improvement Act of 2008. The monthly allowance rate for an athlete approved for monetary assistance is the same as the 38 U.S.C. Chapter 31 Vocational Rehabilitation & Employment (VR&E) rate.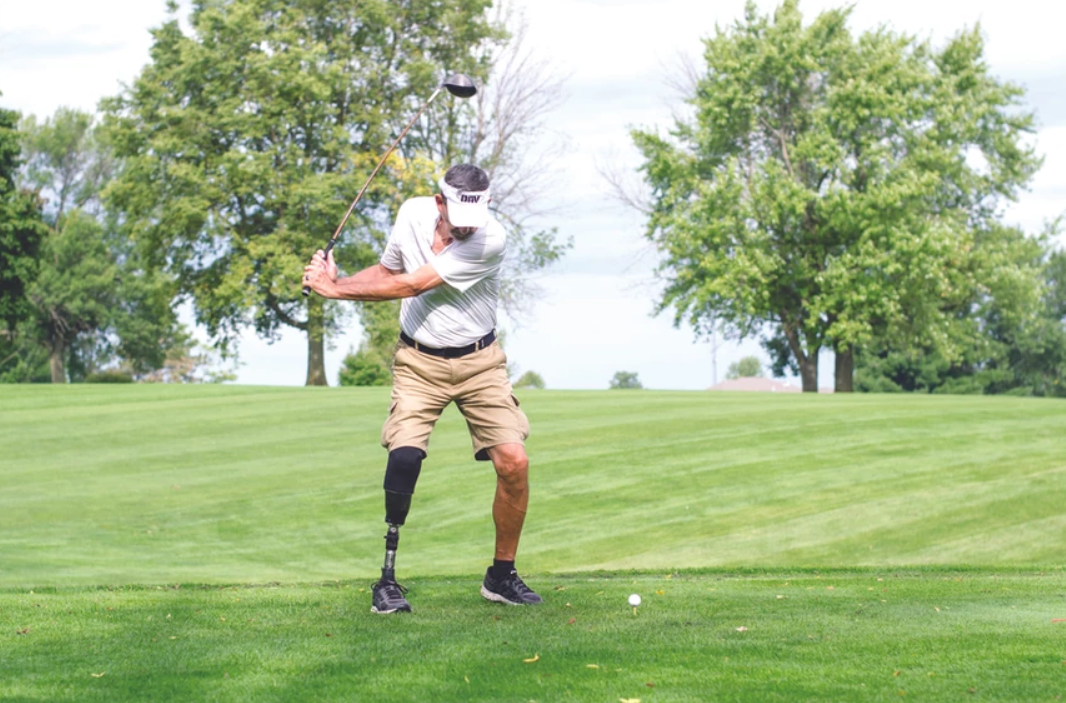 Military Adaptive Sports Program (MASP) - MASP is executed at three major Medical Treatment Facilities. Site Coordinators facilitate daily activities, access to community-based events and resources, sports camps, and clinics. MASP offers a variety of single-sport clinics, multiple-sport camps, and mentorship opportunities to help wounded, ill and injured Service members learn new skills and promote lifelong fitness and well-being. Providing activities and competitive athletic opportunities to all wounded, ill, and injured Service members to improve their physical and mental quality of life throughout the continuum of recovery and transition.
American Lake Golf Course - The American Lake Veterans Golf Course is an 18-hole, Jack Nicklaus designed golf course managed, operated, and maintained by 235 volunteers: veterans, spouses, and friends of veterans. American Lake Golf Course is the only golf course in the United States designed to be played by disabled veterans. Since 1995 the operation and maintenance of the course has been maintained entirely by private donations. Volunteers perform a wide variety of functions: management, grounds keeping and course maintenance, maintenance of equipment, check-in of golfers and guests, starters, marshals, scheduling of events, food service for events, training, and golf club repair.
The Affordable Connectivity Program (ACP) and Lifeline program - Opportunities and security of phone service includes being able to connect to jobs, family, and emergency services. Consumers may be eligible for the Lifeline program if they participate in a qualifying program including, but not limited to, the VA Veterans and Survivors Pension Benefit. The Affordable Connectivity Program (ACP) is a U.S. government program that helps many low income households pay for broadband service and internet connected devices. Find companies in your area that offer Lifeline and the Affordable Connectivity Program (ACP) service. These programs can reduce the cost of phone or internet service by providing a monthly discount. Consumers may also be eligible for a one-time discount on a laptop, desktop computer, or tablet through ACP.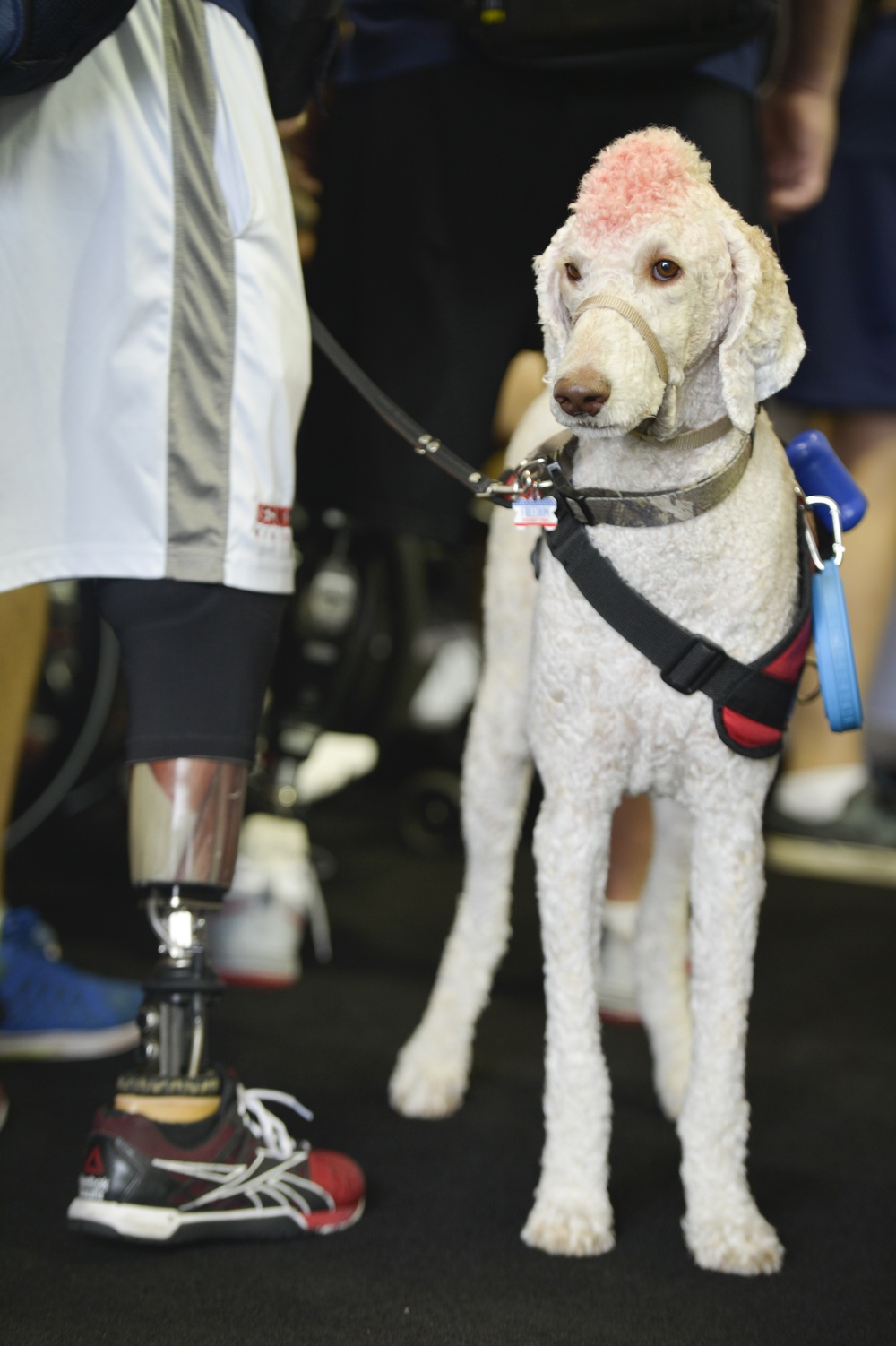 Puppies Assisting Wounded Servicemembers (PAWS) to Pilot in VISN 20 - The VA Medical Center in Anchorage Alaska will conduct a five-year pilot program to provide canine training to eligible Veterans diagnosed with posttraumatic stress disorder (PTSD) as an element of a complementary and integrative health program. The ground-breaking service dog program will assist Veterans suffering from PTSD, Traumatic Brain Injury (TBI), Military Sexual Trauma (MST) and other mental disorders related to their military service. To participate in the pilot program, a veteran must meet three threshold conditions for eligibility; namely, the veteran must be:
Enrolled in the VA health care system;
Diagnosed with PTSD; and
Recommended by a VA mental health care provider or VA clinical team.
PAWS establishes a program for a Veteran to adopt a dog that the Veteran assisted in training during the pilot program if the Veteran and the Veteran's health provider, in consultation with the entity that provided the canine training with respect to that dog under the pilot program, determine that it is in the best interest of the Veteran. Learn more about the PAWS pilot program on dog training therapy authorizing Veterans Affairs to provide service dogs to veterans.
Service Dogs for Veterans - To receive any type of medical service through VA, you must register at the Health Administration enrollment section of a VA medical facility or online. Once registered, a referral to a specialist may be requested through the assigned VA primary care provider. The specialist will complete an evaluation and make a clinical determination on the need for assistive devices, including a service dog. Each Veteran's case is reviewed and evaluated by a prescribing clinician for the following:



Means to care for the dog currently and in the future.


Goals that are accomplished through the use of the dog.


Goals that are to be accomplished through other assistive technology or therapy.
Deciding if a service dog is right for your lifestyle can be a challenging decision. There are so many factors that must be considered that it can get overwhelming. The following resources should be able to help you in the journey as you work with your medical providers and personal support system to make the best choice for you!
PTSD Service Dogs for Veterans - America's VetDogs - Making the decision to work with a Post Traumatic Stress Disorder (PTSD) service dog is a transformational event that extends into every area of a handler's life. Because of this momentous change, it's crucial that each of our students is teamed with a dog that best suits that person's capability, lifestyle, mobility, personality and psychological needs. As each applicant is accepted to our program, we carefully match them with a dog that's right for them, and the power of their bond makes ordinary moments extraordinary.
VA Launchpad for Veterans - The Department of Veterans Affairs (VA) Launchpad helps Veterans and their Caregivers find and use VA apps. The VA Launchpad organizes VA apps and capabilities to help you more easily find the tools VA has made available for you. Mobile applications (apps) provide self-help, education and support following trauma. We also have treatment companion apps, for use with a health care provider, to make treatment easier. Links to new apps automatically appear in the VA Launchpad when they become available, making it simpler to find the resources needed to interact with VA.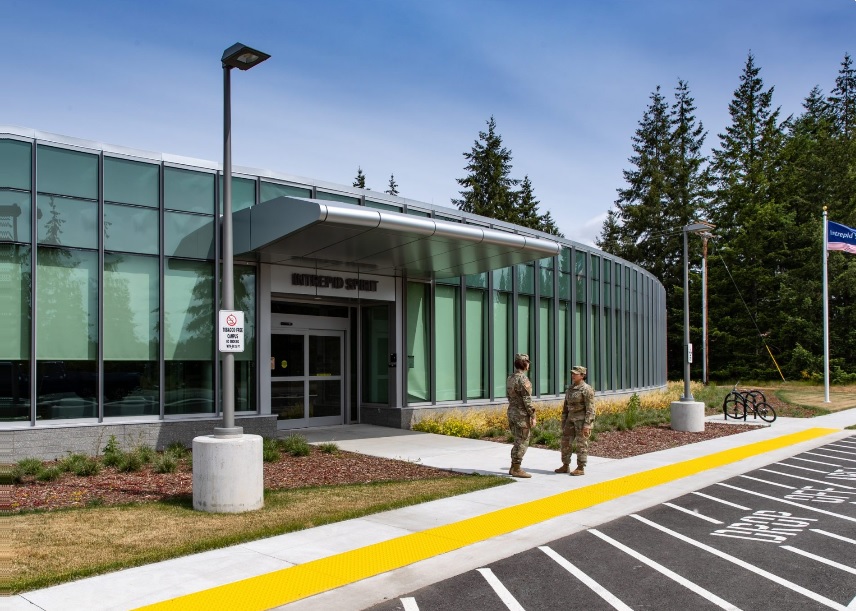 Intrepid Spirit Center - Ground was broken for the Intrepid Spirit Center at Madigan Army Medical Center, Joint Base Lewis-McChord, Washington on October 29, 2015, and the center was officially dedicated on April 5, 2018. The Madigan Traumatic Brain Injury Program provides comprehensive health care, education and research across the continuum of care, ranging from the impact of trauma exposure to the effects of all grades/types of brain injury, while striving to address the impacts of co-occurring conditions. The $12 million center specializes in treating service members with traumatic brain injuries and related conditions such as post-traumatic stress disorder and chronic pain. It is the 6th Intrepid Spirit Center to open nationally, thanks to a partnership between the Army and the Intrepid Fallen Heroes Fund.
Returning Veterans Project (RVP) - VA aims to provide mental health care and other services to all Veterans, regardless of their location or circumstances, but not all Veterans are enrolled with VA. To reach them, VA often works with community service providers, who have boots-on-the-ground contact with this population. Founded in 2005, RVP provides free, confidential mental and physical health services for veterans, service members, and their military families in Oregon and Southwest Washington.
Use of these Materials and Finding VA Health Care

Please note that the health care information provided in these materials is for educational purposes only. It does not replace the role of a medical practitioner for advice on care and treatment. If you are looking for professional medical care, find your local VA healthcare center by using the VA Facilities Locator & Directory. This page may contain links that will take you outside of the Department of Veterans Affairs website. VA does not endorse and is not responsible for the content of the linked websites.
VA Web Disclaimers
Disclaimer of Endorsement: Reference herein to any specific commercial products, process, or service by trade name, trademark, manufacturer, or otherwise, does not necessarily constitute or imply its endorsement, recommendation, or favoring by the United States Government. The views and opinions of authors expressed herein do not necessarily state or reflect those of the United States Government, and shall not be used for advertising or product endorsement purposes.
Disclaimer of Hyperlinks: The appearance of external hyperlinks does not constitute endorsement by the Department of Veterans Affairs of the linked websites, or the information, products or services contained therein. For other than authorized VA activities, the Department does not exercise any editorial control over the information you may find at these locations. All links are provided with the intent of meeting the mission of the Department and the VA website. Please let us know about existing external links which you believe are inappropriate and about specific additional external links which you believe ought to be included.
Disclaimer of Liability: With respect to documents available from this server, neither the United States Government nor any of its employees, makes any warranty, express or implied, including the warranties of merchantability and fitness for a particular purpose, or assumes any legal liability or responsibility for the accuracy, completeness, or usefulness of any information, apparatus, product, or process disclosed, or represents that its use would not infringe privately owned rights.
Reference from this web page or from any of the information services sponsored by the VA to any non-governmental entity, product, service or information does not constitute an endorsement or recommendation by the VA or any of its employees. We are not responsible for the content of any "off-site" web pages referenced from this server.
Disclaimer: The sharing of any non-VA information does not constitute an endorsement of products or services on the part of the VA.

Browse facilities by state
VA VISN 20 consists of four states across three time zones; Alaska, Idaho, Oregon, and Washington. The primary research center located at VA Puget Sound Health Care System (VAPSHCS) is affiliated with University of Washington (UW). VAPSHCS serves Veterans from a five-state area in the Pacific Northwest with two main divisions: American Lake and Seattle. Veterans in Washington are also served by VA Medical Centers in Spokane, Vancouver, and Walla Walla. In Washington, there are VA Community Based Outpatient Clinics (CBOC's) located in Bellevue, Bremerton, Chehalis, Edmunds, Everett, Federal Way, Mount Vernon, Olympia, Port Angeles, Puyallup, Richland, Renton, Silverdale, Seattle, Wenatchee, and Yakima. The research center located at VA Portland Heath Care System (VAPORHCS) is affiliated with Oregon Health and Science University (OHSU). VAPORHCS serves Veterans from Oregon and Southwest Washington with two main divisions: Portland and Vancouver. Veterans in Oregon are also served by VA Medical Centers in Roseburg and White City. In Oregon, there are CBOC's located in Bend, Boardman, Brookings, Enterprise, Eugene, Fairview, Grants Pass, Hines, Hillsboro, Klamath Falls, LaGrande, Lincoln City, Newport, Portland, Salem, The Dalles, Warrenton, and West Linn. VA provides health care for Veterans from providers in your local community outside of VA. Veterans may be eligible to receive care from a community provider when VA cannot provide the care needed.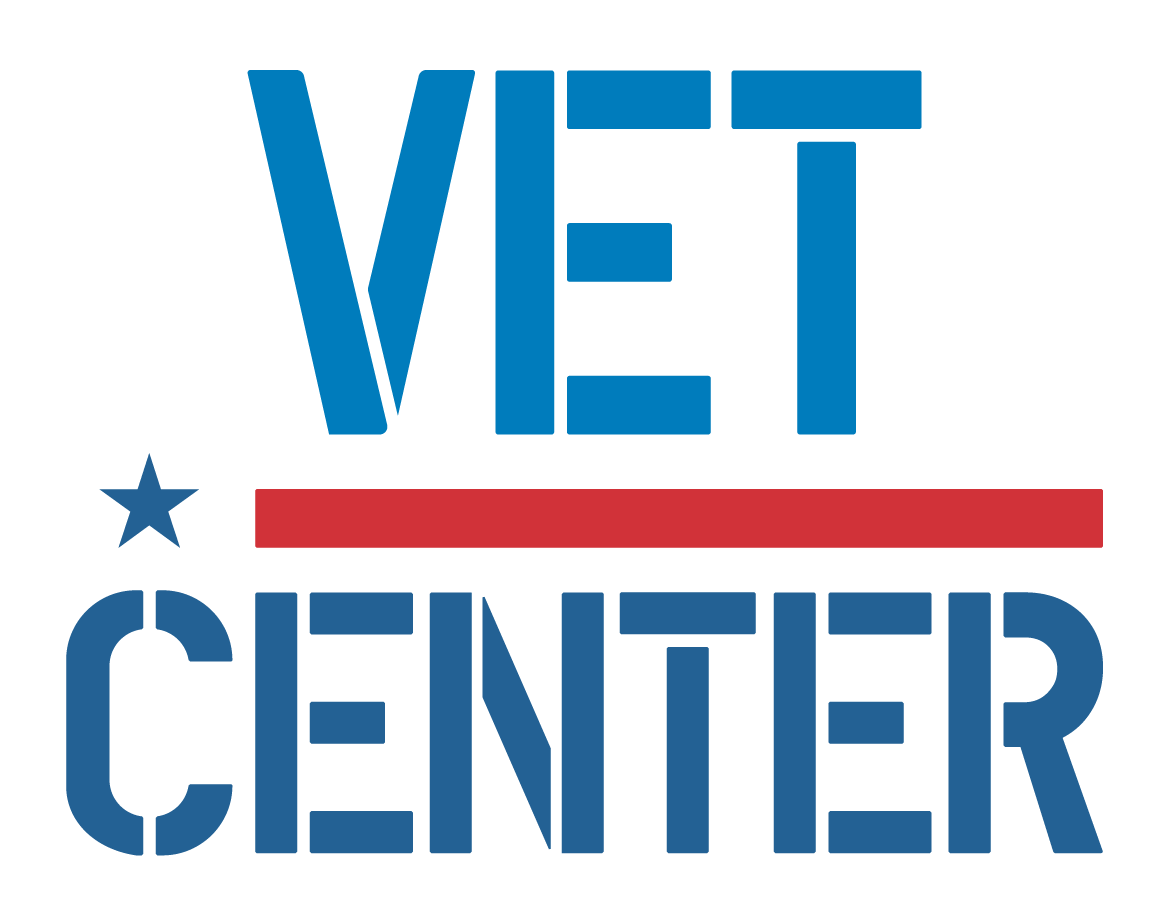 Vet Centers in the VISN 20 Health Care Network are community-based counseling centers that provide a wide range of social and psychological services, including professional readjustment counseling to eligible Veterans, active-duty Army, Navy, Marine Corps, Coast Guard, Air Force, and Space Force service members, including National Guard and Reserve components, and their families. 1-877-WAR-VETS is an around the clock confidential call center where Veterans, service members and their families can talk about their military experience or any other issue they are facing in transitioning after military service or trauma and get connected to their nearest Vet Center.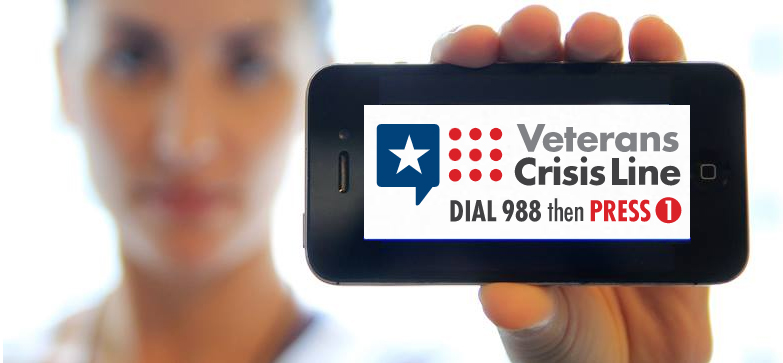 Veterans Crisis "988" - The Military Crisis Line is a free, confidential resource for all service members, including members of the National Guard and Reserve, and Veterans, even if they're not enrolled in VA benefits or health care. Call 988 then Press 1 If you are a Veteran, service member, or any person concerned about one who is hard of hearing, you can connect with professional, caring VA responders through online chat and text message (838255).
In Europe
Call 00800 1273 8255 or DSN 118

In Korea
Call 080-855-5118 or DSN 118

In Afghanistan
Call 00 1 800 273 8255 or DSN 111

In the Philippines
Call #MYVA or 02-8550-3888 and press 7
A Veteran overseas may contact the Veterans Crisis Line via the chat modality at VeteransCrisisLine.net/Chat. If the Veteran prefers a phone call, they can request this within the chat venue. For TTY users: Use your preferred relay service or dial 711 then 1-800-273-8255. Are you looking for clinical care or counseling? Assistance with benefits? No matter what you're experiencing, we're here to connect you with resources and support systems to help. The Veterans Crisis Line is free and confidential. When you call, chat, or text, a qualified responder will listen and help. You decide how much information to share. Support doesn't end with your conversation. Our responders can connect you with the resources you need.

Explore VA.gov
VA has a variety of mental health resources, information, treatment options, and more — all accessible to Veterans, Veterans' supporters, and the general public. Explore the pages below to learn more about a specific mental health topic. Each of these pages includes resources, information on treatment options, and more.
Stories of Support
Telehealth Therapy
For Daniel, Don, and Jennifer, convenient video counseling made it easier to put their health first. Adjusting from military service to civilian life can be both exciting and challenging. Make the Connection
Dial 988 then press 1
Connect with the Veterans Crisis Line to reach caring, qualified responders with the Department of Veterans Affairs. The Veterans Crisis Line is free and confidential. Support doesn't end with your conversation. Our responders can connect you with the resources you need.
Mental Health Updates
Explore the latest mental health news, resources, and real-life stories of mental health recovery.
return to top