Attention A T users. To access the menus on this page please perform the following steps. 1. Please switch auto forms mode to off. 2. Hit enter to expand a main menu option (Health, Benefits, etc). 3. To enter and activate the submenu links, hit the down arrow. You will now be able to tab or arrow up or down through the submenu options to access/activate the submenu links.

NewsFlash | Homepage
NewsFlash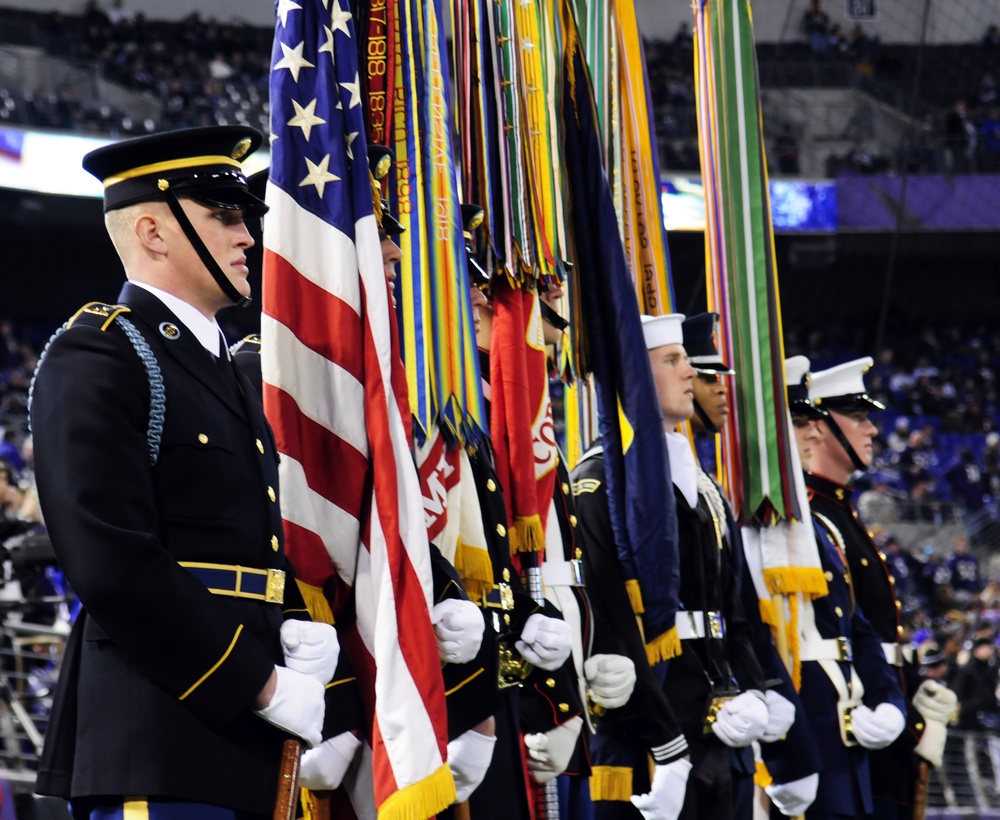 RecruitMilitary and Disabled American Veterans (DAV) are hosting an in-person hiring and networking event at Joint Base Lewis McChord in Washington on October 19, 2023, 11:00 am – 3:00 pm PDT. The Job Fair will take place in the Evergreen Ballroom. FREE parking is available immediately outside of the venue. Candidates are responsible for obtaining their own access onto military installations. DAV sponsors nationwide Job Fairs, including virtual events. RecruitMilitary, a leading recruitment firm dedicated to the military community, is proud to announce that it has been honored with the prestigious "Patriot Employer" distinction by DAV.
VA Mobile Medical Units deploying in Seattle and Tacoma - The United States Department of Veterans Affairs (VA) will deploy 25 Mobile Medical Units (MMU's) across the nation during the next six months. The deployment of MMU's will provide health care and support to homeless and at-risk Veterans to meet with medical providers, including mental health clinicians, social workers, and staff. The VA fleet of MMU's are Ford F-550 Super Duty Trucks and Mercedes-Benz Sprinter Vans. Throughout the country there are 83 Mobile Vet Centers (MVC). The fleet of VA MVC's were first deployed in 2009. MVCs are large mobile vehicles used to provide outreach to eligible Veterans in communities that are distant from existing services. VISN 20 will take delivery of two Mercedes-Benz Sprinter Vans in September and October. The first Mercedes-Benz Sprinter Van arrives on September 29th in Seattle, Washington. Tacoma VA will take delivery of a second MMU Sprinter Van on October 2nd.
156 YEARS AND COUNTING: Military commissaries evolve to become vital part of DOD's initiative to improve economic security - When the modern-day commissary benefit began on July 1, 1867, it expanded shopping privileges at commissary subsistence stores to enlisted men. The benefit had previously only been available for officers since 1825. Fast forward 156 years and the commissary benefit has indeed evolved. The Department of Defense expanded commissary shopping privileges in the U.S. effective 1 January 2020 as part of the Purple Heart and Disabled Veterans Equal Access Act of 2018, included in the John S. McCain National Defense Authorization Act for Fiscal Year 2019. Access was expanded to include:
Veterans with any VA-documented service-connected disabilities;
Purple Heart recipients;
Former prisoners of war; and
Individuals assessed, approved and designated as primary family caregivers to eligible Veterans under VA's Program of Comprehensive Assistance for Family Caregivers.
American military commissaries provide a military benefit of discounted groceries and household goods to active-duty, Reserve and Guard members of the uniformed services, retirees of these services, authorized family members, DOD civilian employees overseas and other designated categories. Commissary Store Locations in VISN 20 are located in Alaska, Idaho and Washington. Commissaries constitute one of the top nonpay benefits for today's military and are an important inducement to recruitment and retention of skilled personnel, while simultaneously holding down taxpayer costs.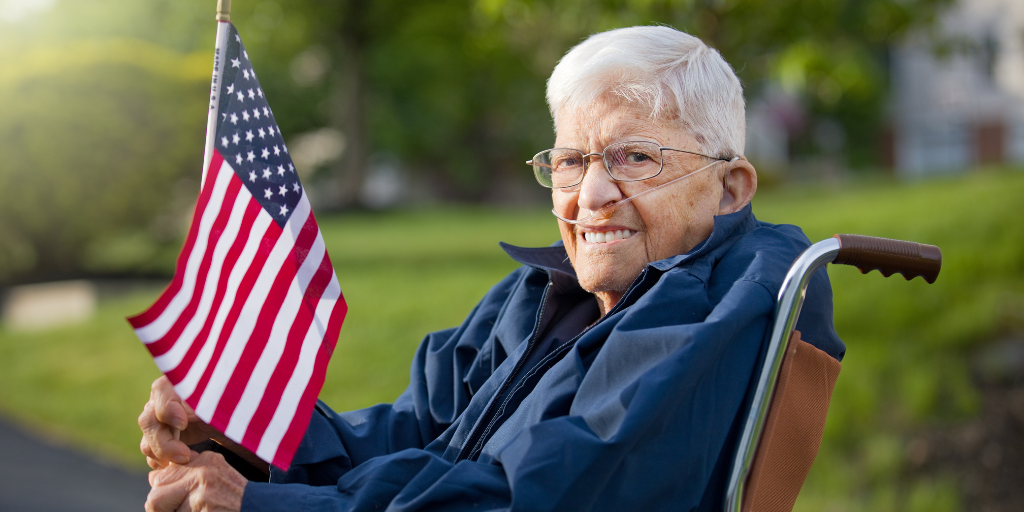 Veterans Life Insurance — As part of the VA mission to serve Servicemembers, Veterans, and their families, VA provides valuable life insurance benefits to give you the peace of mind that comes with knowing your family is protected. The VALife program includes key dates and features impacting the Service Disabled Veterans Insurance (S-DVI) program. VALife is guaranteed acceptance whole life insurance. This means that if you meet the eligibility requirements for VALife, VA will automatically approve your application. You won't need to prove you're in good health. And you can keep your coverage for the rest of your life.
Randomized controlled pilot trial of prazosin for prophylaxis of posttraumatic headaches in active-duty service members and veterans - Posttraumatic headache (PTH) is common following mild traumatic brain injury (mTBI) and for many patients can become chronic, causing substantial disability and distress. The paucity of randomized con-trolled trial (RCT) data for PTH prophylaxis continues to necessitate an empiric approach based on the predominant PTH clinical phenotype. Prazosin is an alpha-1 adrenergic receptor (AR) antagonist that lowers noradrenergic signaling both in the periphery and in the central nervous system. Approved for treatment of hypertension by the US Food and Drug Administration in 1976, prazosin has been widely used "off label" for benign prostatic hypertrophy and for trauma night-mares and sleep disruption in posttraumatic stress disorder (PTSD).
June is Alzheimer's and brain awareness month - Dementia is a progressive brain disorder with no known cure. As the brain changes during disease process, challenging behaviors may appear. Every brain is different, and symptoms may be as well. To ease these changes of progression and disease, offering pleasant and relaxing activities incorporating various techniques into our Veterans lives, offers potential to increase well-being and reduce distress. We include purpose with hope of potential behavioral interventions and strengths for the Veteran interventions to manage anxiety, irritability, anger, and depression.
VA announces reset of Electronic Health Record project (21APR2023 WASHINGTON) — Today, the Department of Veterans Affairs announced that future deployments of the new Electronic Health Record (EHR) will be halted while we prioritize improvements at the five sites that currently use the new EHR, as part of a larger program reset.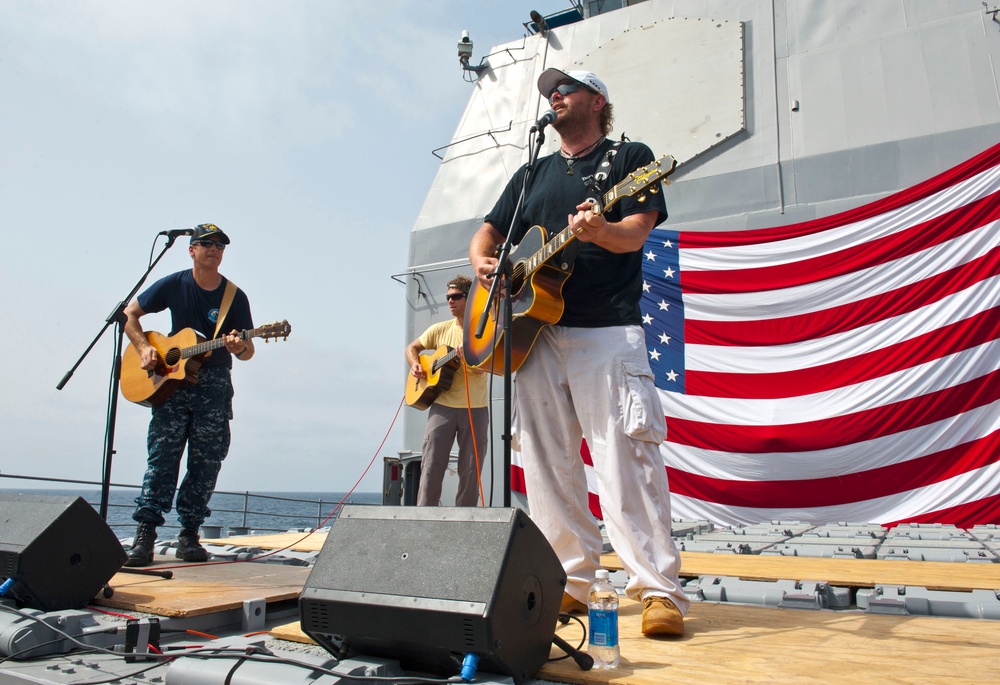 Wounded Warrior Project's Dana Dreckman WKXL (FM-101, Audio): The National Defense Radio Show (08APR2023 Portland, OR) — Welcome, Vice President of Warrior Experience for Wounded Warrior Project (WWP), Dana Dreckman. She shares with us the results of WWP's Annual Warrior Survey; which this year had over 19k participants! Dana explains how the survey is applied, some recent changes to the program, and the challenges/successes that they are discovering by compiling this massive amount of data.
U.S. Department of Veterans Affairs Recreation Therapist Shawna Hill and Veteran Stephen Holsten WKXL (FM-101, Audio): The National Defense Radio Show (20MAY2023 Portland, OR) — Shawna Hill, Veteran Affairs Recreation therapist and vet participant Stephen Holsten join us to talk about 37th annual National Disabled Veterans Sports Clinic. The clinic, presented by the Dept. of Veterans Affairs and Disabled American Veterans is expecting more than 350 disabled veterans from across the United States to gather together for this event.
PACT Act Registration for Added V.A. Health Care Benefits WKXL (FM-101, Audio): The National Defense Radio Show (20MAY2023 Portland, OR) — Terrence Hayes, Press Secretary at U.S. Department of Veterans Affairs, joins the show to discuss the PACT Act and what veterans need to know. The V.A. is encouraging eligible veterans to get registered with the PACT Act. Closing on August 10th. this legislation is one of the largest expansions of VA health care and benefits in history. To encourage Veterans to apply, VA facilities are hosting nationwide Summer VetFest events. At the Summer VetFest events, VA staff will be ready to help Veterans with service after September 11, 2001 with special health care enrollment eligibility. Idaho and Alaska have completed VetFest events. The remaining VetFest events are as follows:
Prazosin May Reduce Drinking in Some Individuals With Alcohol Use Disorder — American Psychiatric Association Publishing (23FEB2023) Prazosin, a medication commonly used to treat high blood pressure, may also reduce drinking by adults with alcohol use disorder (AUD), according to a clinical trial involving active-duty military appearing in Alcohol: Clinical and Experimental Research. Adults with elevated heart rate or blood pressure seemed to benefit the most from this medication. Murray Raskind, M.D., of the VA Puget Sound Health Care System and colleagues enrolled 102 active-duty soldiers (95% male) who were participating in a mandated Army outpatient alcohol treatment program.
Veterans Affairs Health Clinic moves to new location in Fairbanks KTVF NBC-11, Video (15FEB2023 Julie Swisher, Fairbanks, AK) — It takes a village to take care of a veteran. That is the motto Samuel Hudson said as he walked the halls of the new Veterans Affairs Health Clinic in Fairbanks. Hudson is a Navy Veteran who now serves as the Chief Public and Congressional Affairs Officer for the Alaska Veterans Affairs Healthcare System. He said the new location of the VA's Community-Based Outpatient Clinic (CBOC), is just another step forward to better serve veterans in and around the Fairbanks area.
VA to pay for all Emergency Mental Health Care — Starting January 17, 2023, Veterans in acute suicidal crisis will be able to go to any VA or non-VA health care facility for emergency health care at no cost – including inpatient or crisis residential care for up to 30 days and outpatient care for up to 90 days. Veterans do not need to be enrolled in the VA system to use this benefit. This expansion of care will help prevent Veteran suicide by guaranteeing no cost, world-class care to Veterans in times of crisis. It will also increase access to acute suicide care for up to 9 million Veterans who are not currently enrolled in VA.
Veterans Crisis "988" — Signed into law in 2020, the National Suicide Hotline Designation Act authorized 988 as the new three-digit number for the National Suicide Prevention Lifeline. The Military Crisis Line is a free, confidential resource for all service members, including members of the National Guard and Reserve, and Veterans, even if they're not enrolled in VA benefits or health care. Connect with professional, caring VA responders through online chat and text message (838255). For TTY users: Use your preferred relay service or dial 711 then 1-800-273-8255.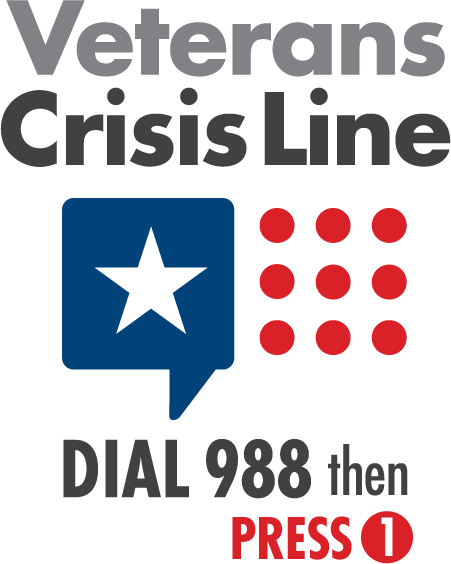 The Suicide and Crisis Lifeline is also available OCONUS: In Afghanistan, call 00 1 800 273 8255 or DSN 111. In Europe, call 00800 1273 8255 or DSN 118. In Korea, call 080-855-5118 or DSN 118. In the Philippines, call #MYVA or 02-8550-3888 and press 7. In Japan, dial the country code and then 1-800-273-8255. International calls may incur a charge, depending upon the location of the caller and the network provider. Service Members overseas may contact the crisis lifeline via the chat modality at https://www.veteranscrisisline.net/get-help-now/military-crisis-line/. If Service Members prefer to speak directly with someone, they can request a call within the chat. A crisis line responder will call them at the number thy provide at no charge.
Use of these Materials and Finding VA Health Care
Please note that the health care information provided in these materials is for educational purposes only. It does not replace the role of a medical practitioner for advice on care and treatment. If you are looking for professional medical care, find your local VA healthcare center by using the VA Facilities Locator & Directory. This page may contain links that will take you outside of the Department of Veterans Affairs website. VA does not endorse and is not responsible for the content of the linked websites.
VA Web Disclaimers
Disclaimer of Endorsement
: Reference herein to any specific commercial products, process, or service by trade name, trademark, manufacturer, or otherwise, does not necessarily constitute or imply its endorsement, recommendation, or favoring by the United States Government. The views and opinions of authors expressed herein do not necessarily state or reflect those of the United States Government, and shall not be used for advertising or product endorsement purposes.
Disclaimer of Hyperlinks
: The appearance of external hyperlinks does not constitute endorsement by the Department of Veterans Affairs of the linked websites, or the information, products or services contained therein. For other than authorized VA activities, the Department does not exercise any editorial control over the information you may find at these locations. All links are provided with the intent of meeting the mission of the Department and the VA website. Please let us know about existing external links which you believe are inappropriate and about specific additional external links which you believe ought to be included.
Disclaimer of Liability
: With respect to documents available from this server, neither the United States Government nor any of its employees, makes any warranty, express or implied, including the warranties of merchantability and fitness for a particular purpose, or assumes any legal liability or responsibility for the accuracy, completeness, or usefulness of any information, apparatus, product, or process disclosed, or represents that its use would not infringe privately owned rights.
Reference from this web page or from any of the information services sponsored by the VA to any non-governmental entity, product, service or information does not constitute an endorsement or recommendation by the VA or any of its employees. We are not responsible for the content of any "off-site" web pages referenced from this server.
Disclaimer
: The sharing of any non-VA information does not constitute an endorsement of products or services on the part of the VA.

VISN 20 encompasses 23% of the US land mass with medical centers in Alaska, Idaho, Oregon, and Washington. VISN 20 is home to 273 federally recognized American Indian and Alaskan Native tribes, 229 of which are located in Alaska. Serving 135 counties, VISN 20 is the largest geographic region of VA spanning three time zones, across 817,417 square miles, including Del Norte County California and Lincoln County Montana. In the fall of 1997, VISN 20 leaders from VA Puget Sound Health Care System (VAPSHCS) and the Portland VA Health Care System (VAPORHCS) were commissioned by Congress and the U.S. Department of Veterans Affairs (VA) to establish one of the first three Mental Illness Research, Education, and Clinical Centers (MIRECCs) in the United States. VAPSHCS serves Veterans from a five-state area in the Pacific Northwest with two main divisions: American Lake VA Medical Center and Seattle VA Medical Center. VA Outpatient Clinics and Vet Centers in Washington are located in Bellingham, Bellevue, Bremerton, Chehalis, Edmunds, Everett, Federal Way, Lacey, Mount Vernon, Olympia, Port Angeles, Puyallup, Richland, Renton, Silverdale, Seattle, Spokane, Union Gap, Vancouver, Walla Walla, Wenatchee, and Yakima. Veterans in Washington are also served by VA Medical Centers in Spokane, Vancouver, and Walla Walla. VAPORHCS serves Veterans in Oregon and Southwest Washington with two main divisions: Portland VA Medical Center and Vancouver VA Medical Center. VA Outpatient Clinics and Vet Centers in Oregon are located in Bend, Boardman, Brookings, Enterprise, Eugene, Fairview, Grants Pass, Hines, Hillsboro, Klamath Falls, LaGrande, Lincoln City, Newport, Portland, Salem, The Dalles, Warrenton, and West Linn. Veterans in Oregon are also served by VA Medical Centers in Roseburg, White City, and Vancouver, Washington.
Browse facilities by state
VA provides health care for Veterans from providers in the local community outside of VA. Veterans may be eligible to receive care from a community provider when VA cannot provide the care needed. VA launched its new and improved Veterans Community Care Program (VCCP) on June 6, 2019, implementing portions of the VA Maintaining Internal Systems and Strengthening Integrated Outside Networks Act of 2018 (MISSION Act), which both ended the Veterans Choice Program and established VCCP. Types of care under the new VCCP include General Community Care, Urgent Care, Emergency Care, Foreign Medical Care, Home Health and Hospice Care, Indian and Tribal Health Services, In Vitro Fertilization, State Veterans Home, and Flu Shots. Veterans work with their VA health care provider or other VA staff to see if they are eligible to receive community care based on new criteria. The VA Community Care Network (CCN) is VA's direct link with community providers to ensure Veterans receive timely, high-quality care.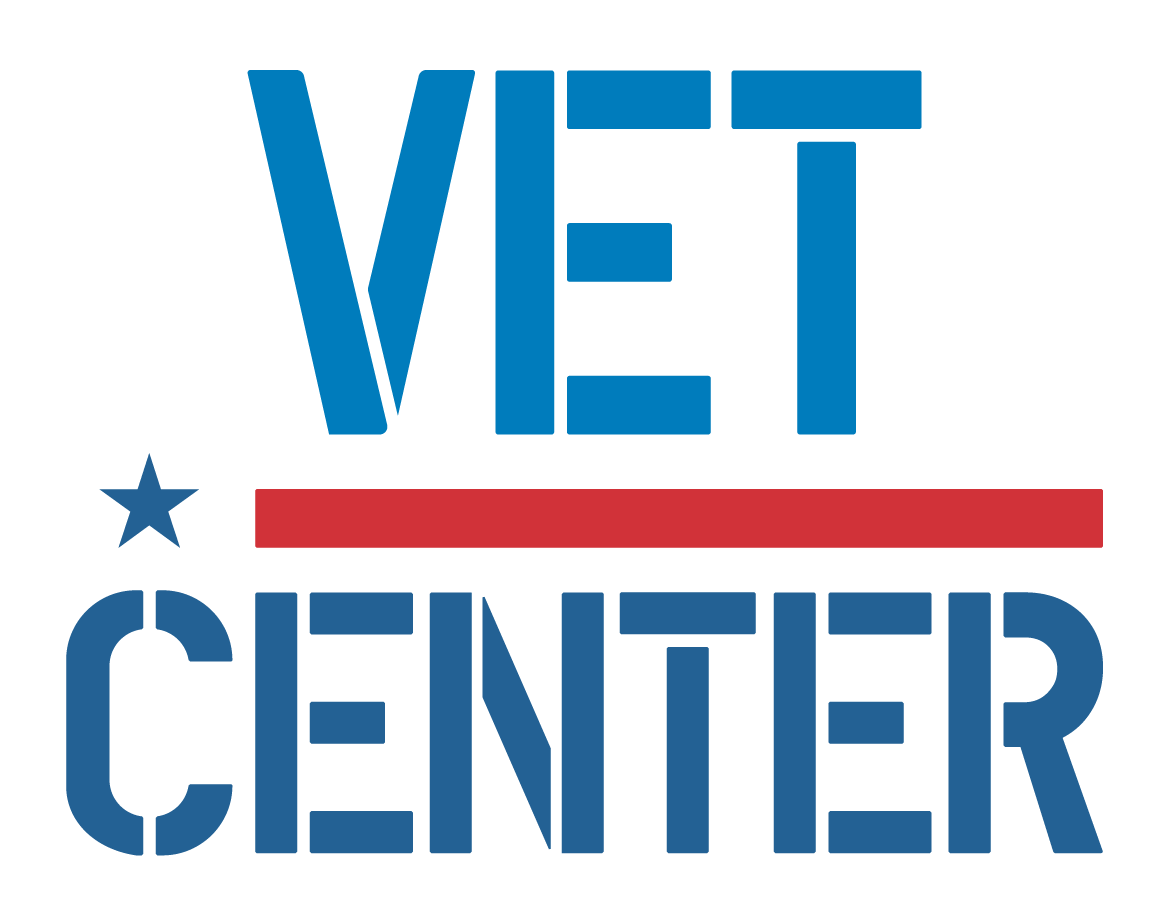 Vet Centers in the VISN 20 Health Care Network are community-based counseling centers that provide a wide range of social and psychological services, including professional readjustment counseling to eligible Veterans, active-duty Army, Navy, Marine Corps, Coast Guard, Air Force, and Space Force service members, including National Guard and Reserve components, and their families. 1-877-WAR-VETS is an around the clock confidential call center where Veterans, service members and their families can talk about their military experience or any other issue they are facing in transitioning after military service or trauma and get connected to their nearest Vet Center.
Vet Centers in VISN 20
Vet Centers provide counseling to make a successful transition from military to civilian life or after a traumatic event experienced in the military. Individual, group, marriage and family counseling is offered in addition to referral and connection to other VA or community benefits and services. If you can't make it to a nearby Vet Center, VA offers satellite Vet Center locations and Mobile Vet Centers that may be closer to you.
Alaska

Oregon

Idaho

Washington
Veterans Crisis "988" - The Military Crisis Line is a free, confidential resource for all service members, including members of the National Guard and Reserve, and Veterans, even if they're not enrolled in VA benefits or health care. Call 988 then Press 1 If you are a Veteran, service member, or any person concerned about one who is hard of hearing, you can connect with professional, caring VA responders through online chat and text message (838255).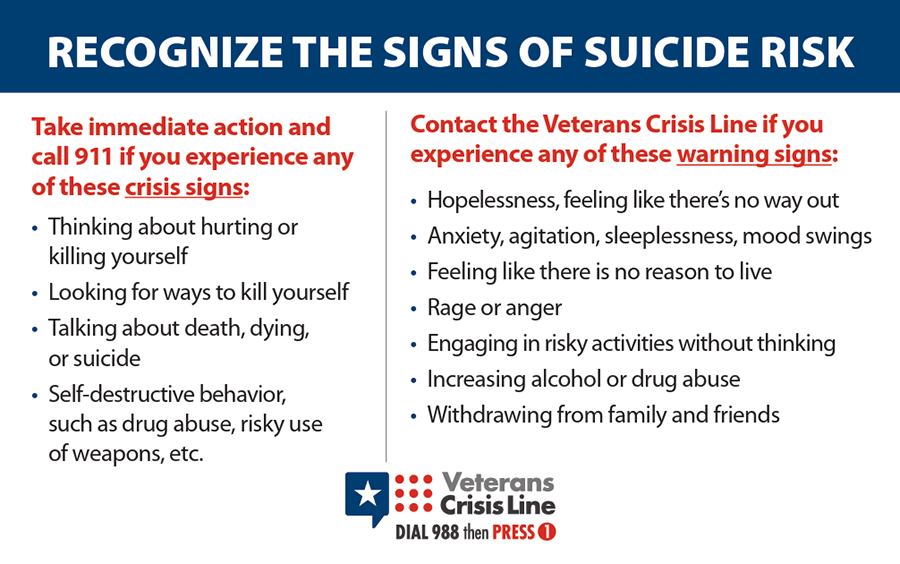 In Europe
Call 00800 1273 8255 or DSN 118

In Korea
Call 080-855-5118 or DSN 118

In Afghanistan
Call 00 1 800 273 8255 or DSN 111

In the Philippines
Call #MYVA or 02-8550-3888 and press 7
A Veteran overseas may contact the Veterans Crisis Line via the chat modality at VeteransCrisisLine.net/Chat. If the Veteran prefers a phone call, they can request this within the chat venue. For TTY users: Use your preferred relay service or dial 711 then 1-800-273-8255. Are you looking for clinical care or counseling? Assistance with benefits? No matter what you're experiencing, we're here to connect you with resources and support systems to help. The Veterans Crisis Line is free and confidential. When you call, chat, or text, a qualified responder will listen and help. You decide how much information to share. Support doesn't end with your conversation. Our responders can connect you with the resources you need.

Explore VA.gov
VA has a variety of mental health resources, information, treatment options, and more — all accessible to Veterans, Veterans' supporters, and the general public. Explore the pages below to learn more about a specific mental health topic. Each of these pages includes resources, information on treatment options, and more.
Stories of Support
Telehealth Therapy
For Daniel, Don, and Jennifer, convenient video counseling made it easier to put their health first. Adjusting from military service to civilian life can be both exciting and challenging. Make the Connection
Dial 988 then press 1
Connect with the Veterans Crisis Line to reach caring, qualified responders with the Department of Veterans Affairs. The Veterans Crisis Line is free and confidential. Support doesn't end with your conversation. Our responders can connect you with the resources you need.
Mental Health Updates
Explore the latest mental health news, resources, and real-life stories of mental health recovery.
Plan your trip to VA
In 1946, Veterans Canteen Service (VCS) was established by law to provide comfort and well-being to America's Veterans. With our many retail stores, cafés and coffee shops across the country, we serve those who have served our country. Our Canteens are whole health spaces for Veterans to connect, relax, share and care for themselves in an environment that is their benefit. We are proud to Serve America's Veterans and those who provide for their care.
VCS operates over 200 Patriot Stores in Veterans Administration (VA) Medical Centers nationwide. Many of our stores have been recently updated and expanded to provide our customers with a modern, clean and comfortable shopping experience. Our stores welcome our customers with wider aisles, wood-like floors, enhanced lighting and directional signage. PatriotStores have expanded hours of operation to provide service for customers on weekends at most locations.
return to top