Attention A T users. To access the menus on this page please perform the following steps. 1. Please switch auto forms mode to off. 2. Hit enter to expand a main menu option (Health, Benefits, etc). 3. To enter and activate the submenu links, hit the down arrow. You will now be able to tab or arrow up or down through the submenu options to access/activate the submenu links.

Rocky Mountain MIRECC for Veteran Suicide Prevention
Self-Directed Violence (SDV) Classification System, Clinical Toolkit & Nomenclature
The field of Suicidology has long struggled with the lack of a universally agreed upon definition for suicide and associated terms. Synonymous with the word suicide is the term self-directed violence. A shared understanding of self-directed violence (SDV) in its various forms is critical. The VA has adopted a system that is consistent with the CDC SELF-DIRECTED VIOLENCE SURVEILLANCE UNIFORM: Definitions and Recommended Data Elements.
A two-page handout of the Self-Directed Violence Classification System is available for download.
Also available for download is the Clinical Tool (CT). The Clinical Tool was created to aid clinician decision-making by facilitating rapid SDVCS term identification using a decision-tree model.
---
5 New Vignettes for SDVCS Training
We have just released five training vignettes that take real-life clinical situations and with the help of a consultant lead the clinician through the Self-Directed Violence Classification System. We plan to release 6 more vignettes, each a new challenge, in the coming months and build a dialog around using SDVCS. If you have an SDVCS challenge or question email us at RockyMountainMIRECC@va.gov.
---
SDVCS Introduction with Bridget Matarazzo, PsyD
In less than six minutes Dr. Matarazzo explains clearly why the adoption of the Self-Directed Violence Classification System is important for clinical practice and research related to suicide prevention. You may be surprised that exercise plays a part.
---
SDVCS Vignette 1: "Going to Bed and Not Waking Up"
In this five minute video the clinician meets with a Veteran who says she is down and not getting out. The clinician asks directly, "Have you been having any thoughts of suicide or killing yourself?" The Veteran gives the ambiguous answer, a consultant helps tease out the SDVCS term.
---
SDVCS Vignette 2: "I'm Done"
In this eight minute video the clinician meets with a young Veteran who has had a recent suicide attempt. The consultant explores the issues of determining suicidal intent, bodily injury and what is meant by interrupted by self or other.
---
SDVCS Vignette 3: "Can We Determine Intent?"
Here a Suicide Prevention Coordinate reaches out to a Veteran who has missed an appointment. As the SPC checks in with her, the Veteran brings up burning her arm with a cigarette. In the following supervision session the clinician is faced with determining intent, what a specific behavior means.
---
SDVCS Vignette 4: "Asking Three Questions to Determine Intent"
The Veteran in this vignette is dealing with chronic pain from a back injury. One night he searches for information on how to overdose on pain medication. With her supervisor the clinician explores what makes a behavior preparatory and what is intent when it comes to preparatory behavior.
---
SDVCS Vignette 5: "Interrupted by Self or Other"
An older Veteran feeling overwhelmed by health issues and a pending divorce decides to drive his car into a ditch as a way to end his life. Before he can act he is stopped for careless driving. The clinician and consultant unpack all that happens in this session before deciding on the SDVCS term.
---
Rocky Mountain MIRECC Nomenclature Resource Center
On-line SDV Training Video
Rocky Mountain MIRECC has created a brief online training for the Self-Directed Violence Classification System. Watch this video, narrated by Lisa Brenner, PhD, the Director of Rocky Mountain MIRECC.
---
SDV Training Quiz
Test your Self-Directed Violence Classification System knowledge by reviewing 10 vignettes and answering 28 SDV related questions. The quiz also allows you to Ask an Expert as you proceed through the quiz.
---
PowerPoint Training for Self-Directed Violence - Updated November 2018
This presentation combines the latest updates to the SDVCS with the most comprehensive slides.
---
SDV Online Decision Tree
We have developed an on-line version of the SDV decision tree for Smartphones and computers to help clinicians/investigators select the most appropriate SDV term.
The tool, based on work by Donald "Gordy" Gordon, offers a quick and easy question-based tree.
Access the SDV On-line Decision Tree Classification Tool.
---
Educational Products
---
Podcasts and Videos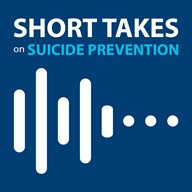 ---
We'd Like Your Feedback
If you have used the Self-Directed Violence Classification System (SDVCS) we'd like you to complete a short survey so we can make the tool better. We'd like to know how the SDVCS has been used, who is using them and what would make them better. Please take the Self-Directed Violence Classification System (SDVCS) survey from SurveyMonkey, it is confidential.
---
Site Map
Contact Information
Denver
Rocky Mountain Regional VAMC (RMR VAMC)
1700 N Wheeling St, G-3-116M
Aurora, CO 80045
720-723-6493
RockyMountainMIRECC@va.gov
Salt Lake City
VA Salt Lake City Health Care System
500 Foothill DR
Salt Lake City, UT 84148
801-582-1565 x2821
Last Updated 26 July 2021
return to top