Attention A T users. To access the menus on this page please perform the following steps. 1. Please switch auto forms mode to off. 2. Hit enter to expand a main menu option (Health, Benefits, etc). 3. To enter and activate the submenu links, hit the down arrow. You will now be able to tab or arrow up or down through the submenu options to access/activate the submenu links.

Suicide Prevention Research | VISN 2 CoE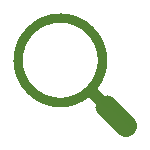 Research at the Center of Excellence for Suicide Prevention

The VISN 2 CoE houses a robust, multifaceted research program that seeks to advance innovative approaches to preventing Veteran suicide. Consistent with our Center's framework, research domains are designed to inform the development and use of evidence-based prevention strategies across broad categories of risk (universal, selective, indicated) that are coordinated to reflect our mission and goals.
That is, CoE research examines upstream outcomes to alter life trajectories prior to the development of suicidal behaviors, while also intervening to address risk factors for vulnerable Veterans within the health system.

Meet our investigators to learn more about currently funded research projects.


Linking Research to Practice : News from Our Investigators
CoE researchers aim to reduce post-hosptialization suicide risk
Todd Bishop, Ph.D., Robert Bossarte, Ph.D. and Wilfred Pigeon, Ph.D., alongside colleagues at Harvard Medical School and the Warren Alpert Medical School of Brown University, recently received funding to reduce suicides among Veterans transitioning home following a psychiatric hosptialization. The multi-million-grant, awarded by the Warren Alpert Foundation, will allow researchers to evaluate the efficacy of the "Coping Long-Term with Active Suicide Program (CLASP)", a telehealth intervention designed to reduce suicidal behavior among individuals at high risk for suicide going through periods of transition. The three-year study will compare current VA post-discharge programs to those programs integrated with CLASP. CLASP case management, supervised by the CoE, will take place among the highest risk Veterans in the six months following their psychiatric discharge from six VA inpatient facilities across the U.S. Researchers anticipate the implementation of CLASP will significantly reduce post-discharge suicide-related behaviors in Veterans, including nonfatal suicide attempts, opioid overdose or other substance-related accidents and death by suicide. Secondary outcomes involving Veteran suicidal ideation and functioning are also anticipated.

The sleep-suicide connection
Among the many risk factors for suicidal thoughts and behaviors, one that consistently emerges is sleep disturbance (broadly defined) along with the specific sleep disorders of insomnia, nightmares and sleep apnea. CoE researchers Wilfred Pigeon, Ph.D. and Todd Bishop, Ph.D., co-authored a recent article in Psychiatric Times that discusses the importance of the sleep-suicide relationship. The connection between sleep and suicide is of particular importance given that sleep disorders are treatable, cut across patient populations and are associated with numerous medical and psychiatric conditions. Incorporating sleep assessments and interventions into the clinical care plan of individuals with suicidal ideation has multiple advantages. Our researchers present information on: sleep disturbance screening, suicide assessment/safety planning and sleep treatment options in suicidal patients, including cognitive behavioral therapy for insomnia (CBT-I).

Sleep, suicide behaviors and the protective role of sleep medicine
Although the association between sleep disturbances and suicidal thoughts is well documented, the relationship of specific sleep disorders to suicide attempts is less well-established. The research to date has largely focused on either generalized sleep disturbance (i.e. sleep disorders not rooted in a specific diagnosis) or the construct of insomnia. A recently published CoE study conducted by Todd Bishop, Ph.D., Patrick Walsh, MPH, Ph.D., Lisham Ashrafioun, Ph.D., Jill Lavigne, Ph.D. and Wilfred Pigeon, Ph.D., addressed some of these knowledge gaps by utilizing objective markers of sleep and suicide in a large sample of over 60,000 Veterans. CoE researchers found the presence of insomnia, sleep-related breathing disorders and nightmares were each significantly associated with increased likelihood of a suicide attempt. Importantly, sleep medicine visits were associated with a reduced risk of suicide attempt. Importantly, sleep medicine visits were associated with a reduced risk of suicide attempt in patients diagnosed with a sleep disorder.

Can "deaths of despair" serve as a focus for planning and evaluating clinical and preventive services for Veterans?
Deaths of despair, a composite outcome including suicide drug- and alcohol-related deaths, have been increasing, especially in subpopulations and geographic areas sensitive to economic and social hardships. This study, supported by the VA Office of Mental Health and Suicide Prevention, evaluates the utility of this concept to guide planning and evaluations of clinical and preventative services to Veterans. CoE's Sybil Morley, associate director of data analytics and informatics, co-authored this study. Findings indicate rates for the composite were higher in VHA-utilizers and lower in non-VHA Veterans than middle-aged American men, consistent with use of VHA services by Veterans with the greatest needs. The lack of correlation between rates for suicide and drug-related deaths indicates that deaths of despair cannot be modeled by assuming parallel paths from reactions to community-based stressors to the component outcomes; models should allow for an impact of community characteristics on partitioning between outcomes.

CoE researcher receives sleep grant award during March's National Sleep Awareness Month
The Hypersomnia Foundation, a nonprofit organization to "advocate, educate, and provide resources for research on behalf of people affected by idiopathic hypersomnia and related sleep disorders," recently awarded a grant to CoE researcher Todd Bishop, Ph.D. HF's Research Award Program offers funding to support the study of non-cataplectic hypersomnias (i.e. IH, NT2 and KLS). The main goals of this award program are to 1) focus on research in areas that the non-cataplectic hypersomnia community has determined to be of the highest priority; 2) fund research that, if successful, has the potential to form the basis for significant NIH or other large research grant applications. Dr. Bishop's awarded work will center on the development and validation of a case ascertainment algorithm for idiopathic hypersomnia within the electronic medical record of the Veterans Health Administration. Subsequently, the study team will aim to 1) estimate the prevalence of IH diagnosis among the Veteran population, 2) facilitate an examination of treatment utilization patterns and prescribing practices, and 3) explore co-occurring physical and behavioral health conditions with an emphasis on suicide risk factors.

-
return to top