Attention A T users. To access the menus on this page please perform the following steps. 1. Please switch auto forms mode to off. 2. Hit enter to expand a main menu option (Health, Benefits, etc). 3. To enter and activate the submenu links, hit the down arrow. You will now be able to tab or arrow up or down through the submenu options to access/activate the submenu links.

Lecture Series
SRM Lecture Series is a free, live webinar offered on the 2nd Wednesday of every month from 2-3pm EST. The lectures cover a range of topics related to suicide risk management and best practices for providers working with Veterans at risk for suicide.These lectures cover a wide range of topics related to suicidality, postvention, best practice and planning.
Looking Ahead to Future Lectures
May: Drs. Lindsey Monteith, PhD and Claire Hoffmire, PHD will present on suicide prevention in women's health and behavioral health for Women's Healthcare Week
June: Dr. Joleen Sussman, PhD and Kelly Soberay, MA will present on older adults and suicide risk with a focus on dementia for Brain Awareness Month
The upcoming lectures are listed below. If you wish to view all of the webinars or specific lectures based on month, year or availability of recorded sessions, use the options below to filter the content as desired.
Responding to Suicidal Ideation or Self-harm from a Dialectical Behavior Therapy (DBT) Perspective
April

14

,

2021

2:00 ET
Laura Meyers, PhD, ABPP
Dr. Laura Meyers will review how to treat suicidal ideation and self-harm from a DBT perspective. Following this live, knowledge-based virtual training, clinicians and health care teams will be able to: identify how to effectively respond to suicidal statements from a DBT perspective, define the difference between "operant" and "respondent" behaviors and discuss the pros and cons of hospitalization.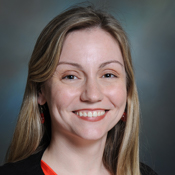 Coordinating Across All Levels of the Continuum of Mental Health Care: The Role of VCL with Each of You
March

10

,

2021

2:00 ET
Dr. Lisa Kearney
This month's SRM lecture will highlight the elevated risk of suicide in the Veteran population and the importance of engagement services after a call to VCL as a method of suicide prevention.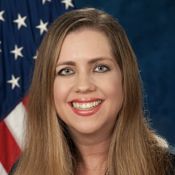 Recorded Lecture Coming Soon
Involving Family and Loved Ones in Suicide Prevention Efforts
February

10

,

2021

2:00 ET
Drs. Kathryn Barrs, PsyD and Barbara Dausch, PhD
This month's SRM lecture will discuss how to clinically involve loved ones in the prevention of suicide for individuals at increased risk. Presenters will also share available resources in VA and the community to support Veterans and their loved ones.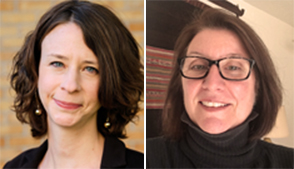 Recorded Lecture Coming Soon
TBI, Suicide, and Evidence-Informed Intervention Strategies
January

13

,

2021

2:00 ET
Dr. Lisa Brenner, Director, VA Rocky Mountain Mental Illness Research Education and Clinical Center
This month's SRM lecture is presented by Dr. Lisa Brenner the factors that lead to increased risk of suicide in Veterans with traumatic brain injury (TBI) and discuss evidence-informed intervention strategies that must be implemented to address risk and prevent suicide.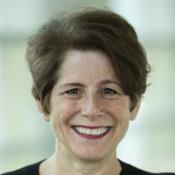 Recorded Lecture Coming Soon
Treating PTSD in the Context of Suicidality
December

9

,

2020

2:00 ET
Drs. Sadie Larsen, PhD and Lisa-Ann Cuccurullo, PsyD
In this month's SRM lecture, Drs. Larsen and Cuccurullo review evidence of how suicidality is affected by trauma-focused treatments, discuss when to provide trauma-focused treatments in the context of suicidality, and how to successfully manage both in treatment.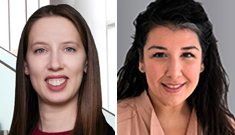 Understanding and Addressing Suicide Among Homeless and At-Risk Veterans
November

18

,

2020

2:00 ET
Drs. Ryan Holliday and Jillian Weber and Mr. Shawn Liu, LCSW
In this month's SRM lecture, Drs. Holliday and Weber and Mr. Liu review risk factors and discuss best practices for assessment and intervention specific to the homeless Veteran population.

Welfare Checks and Therapeutic Risk Management
October

14

,

2020

2:00 ET
Hal Wortzel, MD and Edgar Villareal, PhD
This month's SRM lecture will apply the principle of therapeutic risk management as a patient-centered approach to scenarios prompting consideration for welfare checks.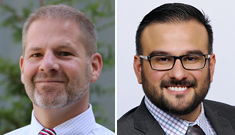 Providers Working in Suicide Prevention: Personal Perspectives on Self-Care, Sustainability and Post-Traumatic Growth
September

9

,

2020

2:00 ET
Monireh Moghadam, LCSW and TJay Wiechman, RN
This month's SRM lecture will focus on the importance of self-care and sustainability for providers and healthcare teams who work with individuals who are at higher risk for suicide. Listen as one presenter reflects on the experience of post-traumatic growth, recovery, and healing in the wake of a colleague's death by suicide.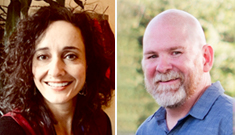 Suicide Postvention
August

12

,

2020

2:00 ET
Dr. Sarra Nazem
This month's SRM lecture is presented by Dr. Sarra Nazem who will discuss suicide postvention, the organized response that occurs after a suicide loss and is an essential element of a comprehensive suicide prevention approach. By providing immediate and ongoing support to those impacted by a suicide loss, suicide postvention policies and practices serve an important function in reducing risk and promoting healing after suicide. Despite its importance, many providers report a lack of suicide postvention education and awareness.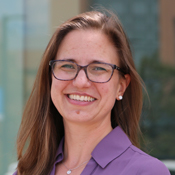 A Patient-Centered Approach to Lethal Means Safety with Veterans
July

8

,

2020

2:00 ET
Dr. Ryan Holliday & Dr. Lindsey Monteith
This month's SRM lecture is presented by Dr. Ryan Holliday and Dr. Lindsey Monteith who will discuss Lethal Means Safety (LMS) — a strategy for preventing suicidal self-directed violence by reducing access to lethal means (e.g., excess medication, firearms) when suicide risk is elevated. The training will provide guidance on how to apply a patient-centered approach to assess lethal means access, particularly with Veterans.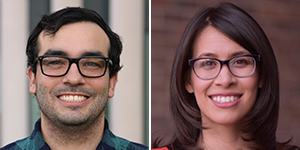 Using Chain Analysis to Assess and Intervene on Suicidal Ideation and Behavior
June

10

,

2020

2:00 ET
Dr. Sean Barnes & Dr. Lauren Borges
This month's SRM lecture is presented by Dr. Sean Barnes and Dr. Lauren Borges who will discuss using chain analysis as a critical strategy for therapeutic risk management of suicidal ideation and behavior. The focus will be on the purpose of chain analysis and discovering new strategies for intervening on suicidal ideation and behavior, the impact of positive and negative reinforcement, and how to apply the components of the chain as an intervention strategy.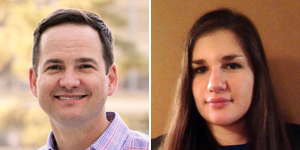 Safety Planning — Basics and Beyond
May

13

,

2020

2:00 ET
Dr. Megan Harvey & Dr. Suzanne McGarity
This month's SRM Lecture is presented by Drs. Harvey and McGarity who will discuss the important role of safety planning as an essential tool in suicide prevention efforts. The focus will be on the basics and reasons for safety planning, the concept of the suicide risk curve, and how best to meet the needs of Veterans in unique circumstances.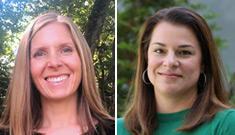 Why Suicide Risk Assessment Matters
April

8

,

2020

2:00 ET
Dr. Bridget Matarazzo & Dr. Hal Wortzel
The inaugural SRM Lecture is presented by Drs. Matarazzo and Wortzel who will discuss the necessary role of suicide risk assessment in mental health practice. The focus will be on therapeutic risk management, a patient-centered model, that will ensure optimal care for Veterans.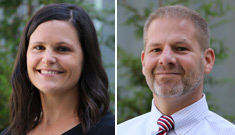 return to top