Attention A T users. To access the menus on this page please perform the following steps. 1. Please switch auto forms mode to off. 2. Hit enter to expand a main menu option (Health, Benefits, etc). 3. To enter and activate the submenu links, hit the down arrow. You will now be able to tab or arrow up or down through the submenu options to access/activate the submenu links.

NW MIRECC NewsFlash | Transition Assistance
NewsFlash | Transition Assistance
Partnering Agencies
In addition to the military departments, TAP is the result of an interagency partnership between the Department of Defense (DoD), Department of Labor (DOL), Department of Education (ED), Department of Veterans Affairs (VA), Department of Homeland Security (DHS), in conjunction with the Small Business Administration (SBA), and the Office of Personnel Management (OPM).
U.S. Department of Labor - The DOL conducts a one day employment overview that teaches Service members vital skills such as how to build a resume and prepare for an interview. Their contribution to the curriculum also includes the DOL Employment Track and the DOL Vocational Track. After transition, DOL's local One-Stop Career Centers located across the nation continue to assist veterans in meeting their employment goals through a range of services including job placement, career counseling, and occupational training.
U.S. Department of Veterans Affairs - The VA is responsible for educating transitioning Service members on the wide range of veterans' benefits available to them and assisting with the process of applying for benefits during the transition process. The VA contributions to the TAP curriculum includes the VA Benefits and Services brief. After separation, the VA continues to provide educational and vocational counseling to Service members. The VA portion of TAP is a one-day, in-person course called VA Benefits and Services. Led by VA Benefits Advisors, the course helps service members, families and caregivers understand how to navigate VA and the benefits and services they have earned through the service member's military career. The course offers interactive exercises, real examples, and covers topics important to the service member like family support, disability compensation, education, and health care benefits. Online Course Instructions: The VA Benefits and Services course is now available online through TAPevents.org to transitioning service members, Veterans, family members, and caregivers.
U.S. Office of Personnel Management - OPM provides Service members with an overview of Federal employment, the careers offered within the Federal government and a linkage to the kinds of occupations and competencies transitioning Service members and veterans have. It also acquaints transitioning Service members and veterans with resources to support them in obtaining work with the Federal Government, including the Veterans Employment Program Office, which offers career tools such as a Military Skills Translator, a Resume Builder and a federal job search database.
U.S. Small Business Administration - The SBA's "Boots to Business" is the Entrepreneurship Track that helps Service members understand the dynamics involved in developing and sustaining a business. It includes discussion of the key components of a business plan and has information on identifying required resources. It also provides the opportunity for Service members to learn from other business owners. Service members can continue their education with an eight-week online course covering the principles of accounting, finance, market analysis, planning, business operations, sales, and more. SBA's support for veteran entrepreneurs continues after TAP, providing veterans with counseling and training services, access to capital and preparing them to compete for government contracts.
U.S. Department of Education - The ED promotes the success of TAP for Service members and their families by communicating available information and expertise regarding college access, success, and affordability, financial aid and programs specifically sponsored or overseen by ED for the benefit of Service members.

Specific Branch Information: Army, Navy, Marine Corps, Coast Guard, Air Force, Space Force
IMPORTANT NOTICE: The Marine Corps Cybersecurity has identified a fake DoDTAP website, DoDTAP.com that attempts to get PII and download malicious software on individuals PCs. Please ensure that you use only the official DoDTAP.mil website.
The Transition Assistance Program (TAP) provides information and training to ensure Service members transitioning from active-duty are prepared for their next step in life - whether pursuing additional education, finding a job in the public or private sector or starting their own business. The mandatory components of TAP are applicable for all Service members who have at least 180 continuous days or more on active duty; this includes National Guard and Reserve. Every year, approximately 200,000 men and women leave U.S. military service and return to life as civilians, a process known as the military to civilian transition. TAP provides information, tools, and training to ensure service members and their spouses are prepared for the next step in civilian life. TAP prepares eligible Service members and their families to face the many challenges of transitioning from active duty back to civilian life.
TAP enables Service members to fulfill the requirements of the Veterans Opportunity to Work (VOW) to Hire Heroes Act of 2012 and meet their Career Readiness Standards (CRS) as mandated by the TAP for Military Personnel Department of Defense Instruction 1332.35. TAP is a cohesive, modular, outcome-based program that bolsters and standardizes the opportunities, services and training that Service members receive to better prepare them to pursue their post-military career goals. DoD TAP is an outcome-based program that bolsters opportunities, services, and training for transitioning Service members in their preparation to meet post-military goals, and should not be confused with TAPS, an acronym for the Tragedy Assistance Program for Survivors.
History of Transition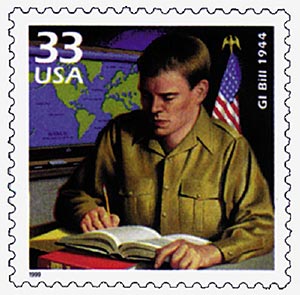 In 1990, Congress established a program to assist transitioning Service members due to the mandate reduction in forces. The United States Army called the Army Career Alumni Program (ACAP) led the task. Shortly after in 1991, the National Defense Authorization Act (NDAA) established the Transition Assistance Program (TAP) and set forth 10 U.S.C, 1142, in means of minimizing any hardships of Service members transitioning from military to civilian life.
In 2011, the recommendations from the VOW Act's mandates resulted OSD to redesign TAP to ensure that Service members and their families are better prepared to transition from the military. From the VOW, emerged the Hire Heroes Act that makes several components of the program mandatory for all eligible service members who served at least 180 continuous days of active duty. From the outcome of the VOW, TAP restructured to Transition.
In 2014, TAP evolved and adopted the Military Life Cycle (MLC) model, so that transition assistance is a continuum through Service members' careers. Within the MLC model, Service members receives an in-depth individual transition financial planning methodology. While participating in TAP Workshops, Service members and their families are encouraged to take advantage of the additional trainings that best suits their career path from the military into civilian life.
In 2018, President Donald Trump signed the John S. McCain National Defense Authorization Act for Fiscal Year 2019 (FY19 NDAA) into law, which significantly altered the Department of Defense (DoD) Transition Assistance Program (TAP) for the first time since 2011. Effective 1 October 2019, all Service members transitioning from the military must complete a Congressionally Mandated Initial Self-Assessment within two years of retiring, within 18 months of separating, and not less than 365-days prior of official retirement or separation date; pursuant to 10 U.S.C. 1142. Service members are to contact a Career Command Counselor (CCC) or Transition Counselor for guidance and to learn about the Career Readiness Standards requirements of the transition process and completion of the DD 2648.
Virtual Curriculum
The Military-Civilian Transition Office (MCTO) has rolled out a new enterprise learning management system (LMS) for the Transition Assistance Program (TAP). The LMS, located at www.TAPevents.org/courses, can be accessed any time by transitioning service members, veterans, family members, caregivers and interested members of the public.
Use of these Materials and Finding VA Health Care
Please note that the health care information provided in these materials is for educational purposes only. It does not replace the role of a medical practitioner for advice on care and treatment. If you are looking for professional medical care, find your local VA healthcare center by using the VA Facilities Locator & Directory. This page may contain links that will take you outside of the Department of Veterans Affairs website. VA does not endorse and is not responsible for the content of the linked websites.

The mission of VA VISN 20 MIRECC is to improve the quality of life and function of Veterans by developing, evaluating and promoting the implementation of effective treatments for military PTSD and its complex comorbidities. These PTSD comorbidities include the behavioral consequences of mild traumatic brain injury (mTBI), substance use disorders, chronic pain, and dementia. The VA VISN 20 Northwest Health Network consists of four states across three time zones; Washington, Oregon, Idaho, and Alaska. The primary research center located in VA Puget Sound Health Care System is affiliated with the University of Washington. VA Puget Sound serves Veterans from a five-state area in the Pacific Northwest with two main divisions: American Lake and Seattle. In Washington, there are VA clinics also located in Bellevue, Bremerton, Edmunds, Everett, Federal Way, Mount Vernon, Olympia, Port Angeles, Puyallup, Renton, Silverdale, and Seattle. The research center located at VA Portland Heath Care System is affiliated with the Oregon Health and Science University. VA Portland serves Veterans from Oregon and Southwest Washington with two main divisions: Portland and Vancouver. In Oregon, there are VA clinics also located in Bend, Fairview, Hillsboro, Newport, Lincoln City, Portland, Salem, The Dalles, Warrenton, and West Linn.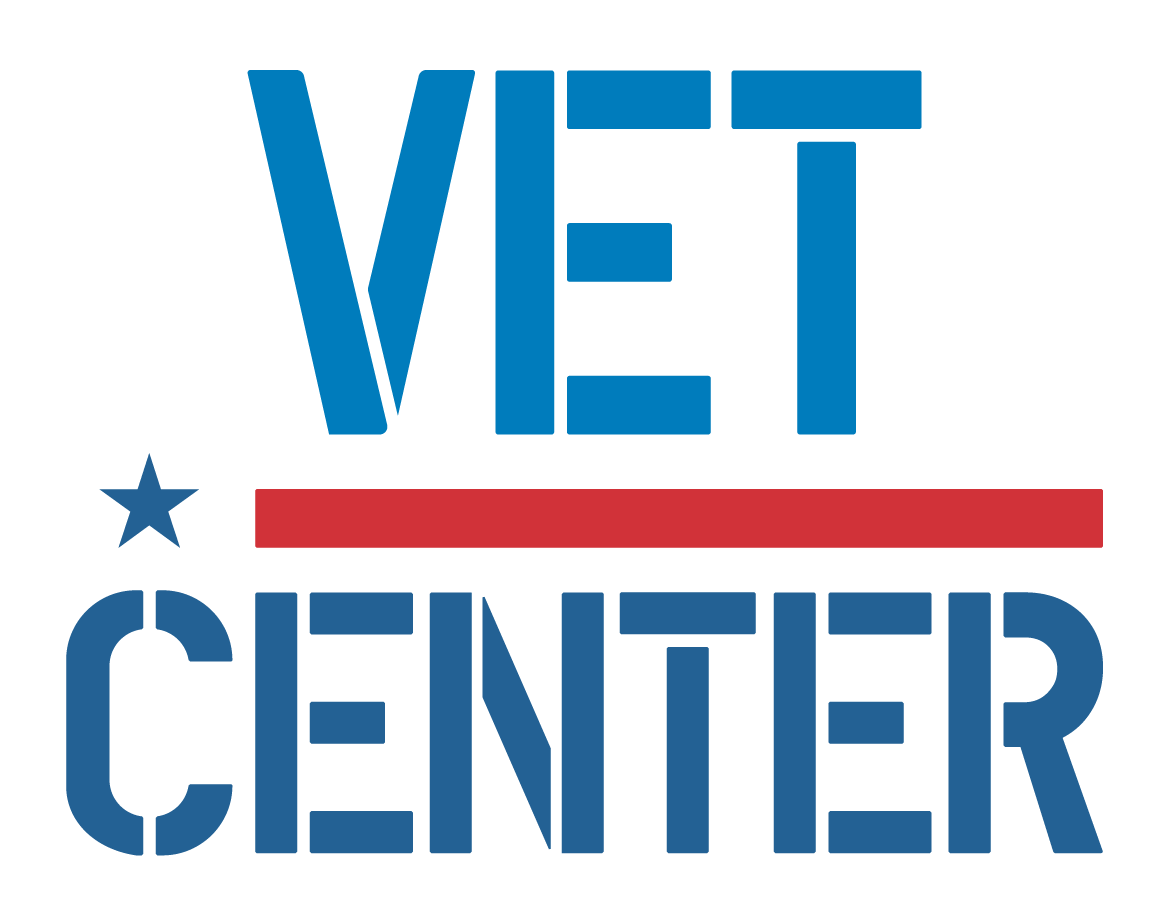 Vet Centers in the VISN 20 Health Care Network are community-based counseling centers that provide a wide range of social and psychological services, including professional readjustment counseling to eligible Veterans, active-duty Army, Navy, Marine Corps, Coast Guard, Air Force, and Space Force service members, including National Guard and Reserve components, and their families. 1-877-927-8387 is a free, around the clock confidential call center where Veterans, service members and their families can talk about their military experience or any other issue they are facing in transitioning after military service or trauma and get connected to their nearest Vet Center.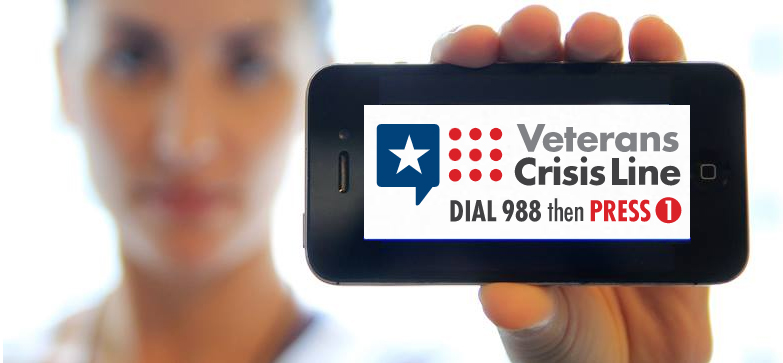 Veterans Crisis "988" - The Military Crisis Line is a free, confidential resource for all service members, including members of the National Guard and Reserve, and Veterans, even if they're not enrolled in VA benefits or health care. Call 988 then Press 1 If you are a Veteran, service member, or any person concerned about one who is hard of hearing, you can connect with professional, caring VA responders through online chat and text message (838255).
In Europe
Call 00800 1273 8255 or DSN 118

In Korea
Call 080-855-5118 or DSN 118

In Afghanistan
Call 00 1 800 273 8255 or DSN 111

In the Philippines
Call #MYVA or 02-8550-3888 and press 7
A Veteran overseas may contact the Veterans Crisis Line via the chat modality at VeteransCrisisLine.net/Chat. If the Veteran prefers a phone call, they can request this within the chat venue. For TTY users: Use your preferred relay service or dial 711 then 1-800-273-8255. Are you looking for clinical care or counseling? Assistance with benefits? No matter what you're experiencing, we're here to connect you with resources and support systems to help. The Veterans Crisis Line is free and confidential. When you call, chat, or text, a qualified responder will listen and help. You decide how much information to share. Support doesn't end with your conversation. Our responders can connect you with the resources you need.

Explore VA.gov
VA has a variety of mental health resources, information, treatment options, and more — all accessible to Veterans, Veterans' supporters, and the general public. Explore the pages below to learn more about a specific mental health topic. Each of these pages includes resources, information on treatment options, and more.
Stories of Support
Telehealth Therapy
For Daniel, Don, and Jennifer, convenient video counseling made it easier to put their health first. Adjusting from military service to civilian life can be both exciting and challenging. Make the Connection
Dial 988 then press 1
Connect with the Veterans Crisis Line to reach caring, qualified responders with the Department of Veterans Affairs. The Veterans Crisis Line is free and confidential. Support doesn't end with your conversation. Our responders can connect you with the resources you need.
return to top