Attention A T users. To access the menus on this page please perform the following steps. 1. Please switch auto forms mode to off. 2. Hit enter to expand a main menu option (Health, Benefits, etc). 3. To enter and activate the submenu links, hit the down arrow. You will now be able to tab or arrow up or down through the submenu options to access/activate the submenu links.

Newsletter | Fall 2022 | South Central MIRECC
Interview with Dr. Michael Kauth, LGBTQ+ Health Program Executive Director
Michael Kauth, PhD, Executive Director, LGBTQ+ Health Program, Population Health, Office of Patient Care Services, Veterans Health Administration (VHA)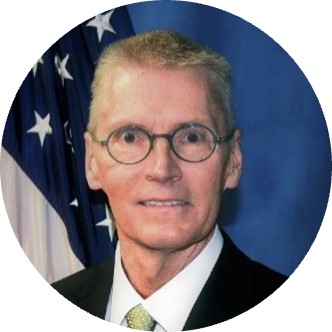 Q. Congratulations on your appointment as the Executive Director of the LGBTQ+ Health Program! You've been Co-Director of the program since 2012, but what will some of your responsibilities be in this new position?
Thank you! Although I've been working part-time (with Dr. Jillian Shipherd) as director of the LGBTQ+ Health Program, this is really a new position, among several others. This position is an appointment within the Senior Executive Service (SES). I oversee two health care policies, the program budget, and 13 staff who will manage most of the day-to-day operational functions of the program. My role is to be the "face" of the program and the primary point of contact on lesbian, gay, bisexual, transgender, queer and other (LGBTQ+) Veteran health for VA senior leaders in VA Central Office. My role is to promote a vision of LGBTQ+ Veteran health care across the enterprise and implement that vision.
Some people may wonder why VA needs an LGBTQ+ Health Program. Whatever one's beliefs about LGBTQ+ people, it is undeniable that this country has had a long history of stigmatizing and discriminating against LGBTQ+ people. This includes decades of banning military service of people with LGBTQ+ identities, which has only recently changed. These bans on military service failed to prevent LGBTQ+ people from serving their country. These bans meant that LGBTQ+ personnel had to serve in secret to maintain their careers. This left LGBTQ+ personnel vulnerable to harassment and assault with little recourse. If they complained, they risked being discharged. This history means that VA has a high hurdle to overcome to make LGBTQ+ Veterans feel safe and supported at the VA.
This history and current stigma regarding LGBTQ+ people have negative health effects. Sexual and gender minority identities are social determinants of health. Having a minoritized sexual or gender identity influences how one thinks about their health, their health behaviors and their access to health care. The outcome is often higher rates of negative health outcomes for LGBTQ+ people compared to heterosexual and cisgender people. My aim and VA's aim is to provide high quality, equitable care for all Veterans, including LGBTQ+ Veterans. We're not doing that now, and that's why VA needs an LGBTQ+ Health Program.
Q. What impacts are you excited to have on Veteran health care by your appointment at this level?
One major accomplishment that is happening already is the addition of data fields for gender identity and sexual orientation identity. This information is important for personalized health care, but without data fields, the information, if it is collected at all, is lost in a Progress Note. Archiving this information allows other providers to use this information to provide affirming clinical care and not have every provider ask every Veteran at every visit about their gender identity and sexual orientation. What is more, having this data allows VA to "count" the LGBTQ+ Veteran population in VHA and better understand their health care utilization and outcomes. Right now, VA does not know how many LGBTQ+ Veterans are enrolled in VA. VA cannot know whether LGBTQ+ Veterans are experiencing health disparities compared to non-LGBTQ+ Veterans. But we soon will. The gender identity field has been visible in VistA/CPRS for almost a year, and nearly 2 million Veterans have had this information entered in their health record. The sexual orientation identity field will be fully launched by September 30 and already more than 40,000 Veterans have had this information entered in their health record.
There are lots of other exciting changes, but being able to identify our LGBTQ+ Veteran population is a huge accomplishment.
You started your VA career as a clinical psychologist 30 years ago, providing care in diverse areas including behavioral medicine, infectious disease, and PTSD, as well as contributing to the knowledge base of these subjects and others through research and publishing. Did you imagine that a position like this would be in your future when you started your career?
I did not! I've always been interested in sexuality and sexual health. These areas of health were not well-supported when I started in VA. However, I persistently advocated for a greater focus on sexuality and sexual health in VA because it's relevant to Veterans and consistent with good health care. Slowly, more people have recognized these gaps in care. Even after Dr. Shipherd and I leveraged our positions as subject matter experts to form a small LGBTQ+ program, I did not imagine there would ever be a formal program office with an executive director. For 10 years, we argued for funds and positions on an organizational chart. Finally, last year the Office of Patient Care Services and VA leadership approved our boldest and most ambitious proposal yet.
Q. You've been with the SC MIRECC since it was funded in 1998. Early on you took on the roles of Co-Director and Associate Director for Education and have been a major contributor to our success for more than 20 years. What are a couple of your fondest memories from working with this group?
I credit the SC MIRECC with positioning me to work at a national level. I have many fond memories of working in the MIRECC. I remember our first face-to-face meeting in Little Rock the year we were funded. It was so exciting to be there and plan the future. The MIRECCs were innovative centers that developed new knowledge and worked to implement this knowledge in routine clinical practice. This was a new concept at the time. I particularly cherish memories of celebrating each of our MIRECC funding renewals with the leadership team and investigators. When the SC MIRECC was funded in 1998, some people doubted that we would even get renewed. We proved them wrong several times over!
Q. Are there people you would like to recognize for impacting your career or helping you get where you are today?
Absolutely! There are many, but here is a short list. I am grateful to Dr. Greer Sullivan, the first SC MIRECC Director, for seeing my educational intervention background in my CV and selecting me to lead the MIRECC Education Core. Greer continually challenged me to grow professionally. When Greer took a sabbatical, she appointed me as acting director, which I enjoyed. When she returned, Greer made me the Co-Director in addition to my Education role. I am also very grateful to Dr. Tom Horvath, who was Chief of Mental Health in VA Central Office and awarded initial funding to the SC MIRECC. Tom has always been a great supporter. He helped orchestrate my transfer to Houston after Hurricane Katrina. Finally, I tremendously appreciate the professional support and friendship of Dr. Mark Kunik, the second SC MIRECC Director. We have had great fun running the SC MIRECC and fun outside of the MIRECC too. I especially appreciate Mark's willingness to let me follow my passions, while meeting my SC MIRECC obligations, by supporting my part-time work leading the fledgling LGBT program 10 years ago.
Q. Thanks for your interview! Is there anything you want our readers to know that I haven't asked you?
I am so proud of the success of the SC MIRECC, which grew out of an idea on paper. I am also proud that the VA is supporting equitable health care for LGBTQ+ Veterans. Lastly I want to tell folks that despite the huge, complex bureaucracy of the VA there remains many opportunities for passionate, persistent people to implement big change in the system for the betterment of Veterans.
Last updated: November 10, 2022
return to top