Attention A T users. To access the menus on this page please perform the following steps. 1. Please switch auto forms mode to off. 2. Hit enter to expand a main menu option (Health, Benefits, etc). 3. To enter and activate the submenu links, hit the down arrow. You will now be able to tab or arrow up or down through the submenu options to access/activate the submenu links.

VISN 2 Center for Integrated Healthcare (CIH)

Mission of the Center for Integrated Healthcare
The VA Center for Integrated Healthcare (CIH) is a Center of Excellence located in VISN 2 devoted to improving health care for Veterans by conducting research, developing educational products, and providing clinical consultation focused on Primary Care-Mental Health Integration (PCMHI).
Our mission flows directly from the requirement in VA's Uniform Mental Health Services Handbook that VA medical centers and community based outpatient clinics must provide integrated mental health services. Our mission also supports the VA's Blueprint for Excellence in aligning with VA's national strategy to optimize population health outcomes and lead the field as an innovator in integrated health care. Our Mission and Vision statements follow:
The CIH mission is to improve the quality of Veterans health care by supporting the integration of mental health services into primary care. The CIH Vision is to be a national resource regarding the integration of mental health in primary care. To achieve our mission and vision, CIH team members engage in national research, education, and clinical consultation initiatives to enhance the delivery of primary care-based mental health services across the country.
Please see our Research Core and Education-Clinical Core pages for specific mission-centered goals and objectives.
History of the Center for Integrated Healthcare
On October 28, 2004, Department of Veterans Affairs Secretary Anthony Principi and Congressman James Walsh (R-NY 25th, announced that VA Health Care Upstate New York (VISN 2) would become the home of a special Center of Excellence devoted to advancing research, education, and clinical consultation to enhance the integration of mental health and primary care services for America's Veterans.
Located at the Syracuse VA Medical Center and at the VA Western New York Healthcare System at Buffalo, the Center for Integrated Healthcare (CIH) was created in response to the growing trend of integrating mental health prevention and treatment services into primary care clinics. The Center consists of a multidisciplinary team of researchers, educators, and clinicians whose goal is to understand and improve VA's initiative to integrate mental health and primary care services.
Please use our website to learn more about who we are, what kind of research we do, what kind of educational activities we provide, and the clinical consultation services we offer.
What is Primary Care Mental Health Integration?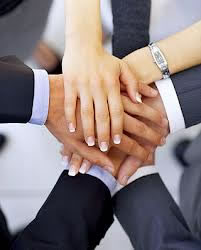 Integrated Primary Care is a form of care where mental health and primary care providers work together to meet the health needs of their patients. As part of integrated primary care, mental health providers are located in primary care clinics. In VA, these mental health providers work closely with the members of the Patient Aligned Care Team (PACT), including the primary care provider. This team-based healthcare model allows you to have a more active role in your health care. Integrated primary care has been found to improve the quality of care and patient satisfaction.
Integrated care programs help patients with all aspects of health and wellness. This includes prevention services, assessment, brief interventions, and referrals to more intense services when needed. The mental health provider works with you and your PACT members on the physical, behavioral, and emotional aspects of your healthcare needs. Together the team helps you developed a treatment plan that works best for you. Your plan could include ways to help you with habits, behaviors, stress, or emotional concerns that get in the way of daily life and overall health. Integrated primary care can help with mild to moderate symptoms such as depression, anxiety, fears, worries, substance misuse, family or relationship problems, grief, or anger.
Integrated care teams can also help you create a plan to quit smoking, lose weight, increase the amount of exercise you get, or to make other improvements in healthcare behaviors.
Also, integrated primary care teams can help you decrease symptoms associated with medical problems such as: pain, sleep problems, headaches, high blood pressure, diabetes, asthma, or irritable bowel syndrome.
In general individual appointments with a mental health provider in primary care last 30 minutes or less. Patients are asked questions about physical symptoms, emotional concerns, health-related behaviors and how these might be related to one another. The goal is to come up with a plan for relieving symptoms and improving health.
Summary of Evidence on Co-located Collaborative Care
As a research center devoted to improving the health care of Veterans by supporting implementation of Primary Care Mental Health Integration (PCMHI), the VA Center for Integrated Healthcare authored a white paper entitled "The Role and Functions of Embedded Behavioral Health Providers in VA Primary Care-Mental Health Integration: Current Evidence and Future Directions for Research". This paper summarizes the evidence-base on the Co-located Collaborative Care component of PCMHI.
As further described within the paper, VA PCMHI programs include two components of collaborative care, Care Management (CM) and Co-located Collaborative Care (CCC). There are multiple published literature reviews focusing on the CM component, which focuses on care managers and collaborating providers with psychiatric prescription privileges supporting the delivery of mental health services delivered in primary care. The majority of this work has focused on improving the quality of pharmacotherapy. In comparison, there are no prior published comprehensive reviews of the literature regarding the provision of behavioral intervention services by licensed, independent practitioners (LIPs) embedded in primary care. Our aim was to address this gap, while focusing squarely in the key areas of CIH expertise.
It is our intent that this work will provide CIH, VHA practitioners, administrators, and other researchers with a thorough review of the literature and with a sound basis for future research and clinical innovations related to the role of MH LIPs embedded in primary care.
The topics covered in this white paper include:
A brief review of PCMHI in VA, including descriptions of CM and CCC for those who may be unfamiliar with how these terms are used in VA
Recommendations to advance the evidence-base on CCC
Three separate literature reviews focused on:

Patient and program level outcomes related to CCC
CCC behavioral health provider practice and fidelity in PCMHI
The evidence-base of brief behavioral interventions delivered in PCMHI
There are multiple manuscripts either under review or nearing submission that have stemmed from this white paper.
The website will be updated with these references as they become available.
return to top