Attention A T users. To access the menus on this page please perform the following steps. 1. Please switch auto forms mode to off. 2. Hit enter to expand a main menu option (Health, Benefits, etc). 3. To enter and activate the submenu links, hit the down arrow. You will now be able to tab or arrow up or down through the submenu options to access/activate the submenu links.

MVM-CoRE - Research Projects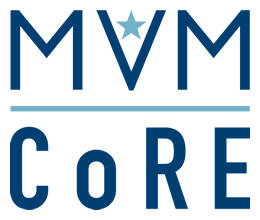 Military and Veteran Microbiome:
Consortium for Research and Education
MISSION: Advancing microbiome science and education to benefit military personnel, Veterans, and their families.
Simply click on the plus (+) symbol to expand the section and read more about each selected research project. And the minus (-) to close that section.
Understand
This phase includes Foundational Science, Epidemiology and Etiology (note that there is overlap between phases).
Foundational Science can be thought of as that discovery phase, the starting point of exploring scientific ideas.
Epidemiology is the work of describing a population; the patterns, causes and effects of health and disease.
And Etiology is the biological, psychosocial and environmental causes associated with a disease of condition.
Screen/Assessment
After the initial phase we can build on our understanding and begin to explore Prevention & Screening and Treatment.
Prevention and Screening includes population and selective interventions that focus on the prevention of a disease or condition; this also includes studies that explore screening measurements and assessment tools to identify a disease or condition.
Treatment studies are designed to test how well a specific intervention works with a specific population or group.
Treatment
The third phase is Treatment, again, note the overlapping nature of research. Areas in this phase include Treatment, Follow-up Care and Services Research.
Follow-up Care looks at how well the treatment works over extended periods of time and the potential side-effects.
Services Research focus on the delivery of care and how well the treatment as been implemented.
Research Study Leader: Lisa A. Brenner PhD ABPP
Research Study Co-Leaders: Christopher Lowry PhD
Research Study Coordinators: Kelly Stearns-Yoder MA
Research Questions: Determine which mental and physical health states are most influenced by the microbiome in US Veterans?
Description: The primary aim of this project is to collect skin, oral, and gastrointestinal tract specimens from United States military Veterans. The bacterial and fungal DNA will be isolated from these specimens and subsequently used to produce sequence data that represent the microbiome found in each specimen. Veterans will also provide extensive information on physical and mental health states. The microbial data and the physical and mental health data will be analyzed for associations and links between bacterial communities and mental and physical health states. Veterans will be asked to provide skin, oral, and gut samples as well as updated physical and mental health data every 6 months.
Current outcomes: To date ~400 US Veterans have been enrolled in this study. All participants have provided skin, oral, and gut microbiome samples and many more have provided 6 month follow up microbiome samples. Initial analyses of associations between mental and physical health and the microbiome have begun. The methods and general description of this study have been published in the journal Frontiers in Cellular and Infection Microbiology.
Probiotics as a Stress Resilience Promoter in US Veterans
Research Study Leader: Lisa A. Brenner PhD ABPP
Research Study Co-Leaders: Christopher Lowry PhD, Dr. Teodor T. Postolache MD
Research Study Coordinators: Kelly Stearns-Yoder MA
Research Questions: Determine the acceptability and feasibility of Lactobacillus reuteri (L. reuteri), a probiotic dietary supplement for a cohort of Veterans with a history of mild traumatic brain injury (mTBI) and post traumatic stress disorder (PTSD)?
Description: United States military Veterans from recent conflicts are coping with symptoms related to mild traumatic brain injury (mTBI), persistent post concussive (PPC) symptoms, and posttraumatic stress disorder (PTSD). Many Veterans are resistant to conventional health and mental health interventions (e.g., medication, psychotherapy), and often symptoms are not significantly improved by traditional treatments. Moreover, there are limited treatments for symptoms associated with both conditions, which frequently co-occur. Alternative treatment methods are needed. One potential common underlying feature of both mTBI and PTSD is exaggerated inflammation, which is thought to play an important role in the vulnerability to, aggravation of, and perpetuation of adverse consequences of these often co-occurring conditions. Therefore, a novel intervention strategy would be the use of immunoregulatory/anti-inflammatory probiotics to reduce inflammation. This study aims to investigate the effects of an immunoregulatory probiotic on both inflammatory processes and feasibility of probiotic administration in US Veterans.
Research Study Leader: Andrew Hoisington LtCol, USAF, PhD, PE
Research Study Co-Leaders: Cody Beemer, Capt, USAF
Research Study Coordinators: Cody Beemer, Capt, USAF
Research Questions: Does the built environment, as documented in self-reported survey, have a correlation to mental health outcomes in Veterans?
Description: Current awareness and statistics regarding negative mental health outcomes of United States Military and Veteran populations justify research into causes and methods to assist those afflicted. Growing academic research indicates connections between the built environment and the mental health of its occupants may be important. This research is intended to explore this relationship with a Veteran study group. Through the completion of a literature review, key built environment factors associated with various mental health conditions were identified. Mechanisms and pathways through which these factors can affect mental health conditions were explored. An analysis of residential built environment factors and Veteran mental health symptoms helps bring an understanding to design considerations that may be beneficial to individuals with military experience. Furthermore, a discussion into the applicability of results, as well as cost and benefits of military design for mental well-being is presented.
Current outcomes: Capt Beemer has successfully defended his thesis. He has submitted a non-peer reviewed journal to the Society of American Military Engineers journal, The Military Engineer. Capt Beemer has also sent a review article on the built environment and mental health out for a second round of reviews. A third article describing results from the survey is in draft but awaiting further analysis once the sample size increases (currently 92 at cutoff in Sep 2018).
Conclusions: In examining the influence of the built environment on occupant mental health outcomes, the purpose of this research strived to address the following three research objectives: 1. To identify the built environment factors in current academic literature which have proven influential in occupant mental health and how they do so. 2. Determine how residential built environment factors of US military Veterans are related to mental health symptoms. 3. Establish which built environment factors are most influential and how they can be incorporated into building design in an impactful manner. In answering the first question, a thorough literature review of current and historical academic research is required. This is accomplished in the article "Built Environment Factors and Associated Mental Health Outcomes," where the evidence points towards three constructs by which built environment factors can affect occupant mental health: (1) a connection to nature, (2) personal control of the occupant, and (3) indoor air quality. Hypotheses as to the mechanisms that enable these factors to alter mental health of occupants vary and include social, psychological, and biological means. The mental health outcomes observed are many and include, but are not limited to depression, anxiety, altered mood, behavioral changes, and cognitive interference. While this current literature is expansive, some common limitations apply. A majority of research relies on cross-sectional studies which contend with confounding variables, such as socio-economic status and extraneous built environment variables. Furthermore, studies in this field often rely on subjective measures of the built environment, for example housing quality, which makes drawing impactful conclusions difficult. Through controlled experiments, animal models, and interventional studies conducted by interdisciplinary teams of social scientists, engineers, architects, and building scientists more meaningful results can be obtained. The second objective is accomplished in the article "Influence of the Built Environment Factors on Mental Health in United States Veteran Residences," in which 92 Veteran residences were surveyed and residential built environment aspects were analyzed for their influence on five psychological symptom distress measures. From this research, several built environment factors are identified as influential. Most significantly, participants with no nature pictures in their home have greater odds of severe depressive, insomnia, and PTSD symptoms, as well as more reported issues with interpersonal relationships. This finding is consistent with academic literature which connects views of nature to various mental health outcomes [1, 2]. This result may be attributed with the biophilia hypothesis which states that humans gain a natural benefit from exposure to other life [3], therefore homes with no such exposure can lead to mental distress. Additionally, water damage in the homes was tied to increased psychological symptoms along with poor privacy as indicated by the occupant. Such results indicate that the aspects of the homes of Veterans are tied to mental health conditions. This may provide insight for further research and ultimately means of intervention for Veterans contending with poor mental health. The third objective is addressed in the final article, "How Military Building Designers Can Aid Mental Well-Being." This article provides an overview of those built environment factors found to be influential that lend themselves to being readily changed in current buildings and design guidelines going forward for the DoD. Including natural artwork and pictures is the easiest change to incorporate at little or no cost which may improve occupant mental well-being. Further updating design guidelines to consider privacy and securing buildings against water damage can lead to more mentally healthy facilities. Finally, considering designs which limit exposure to environmental stressors, such as poor air quality and unwanted noise, can lead to reduced stress for occupants. Cost-benefit analysis can help identify the most practical and economic changes which provide the greatest influence on occupants.
Research Study Leader: Andrew Hoisington LtCol, USAF, PhD, PE
Research Questions: What are the important immunomodulatory gut bacteria and can protocol, standard curves, and analysis be streamlined for future research projects?
Description:Recently, an expanse of research has been conducted to understand the gut-brain axis (GBA), specifically the connection of the microbiome and its related compounds to physical performance, cognitive ability, and mental health. Preclinical evidence strongly supports the importance of the gut microbiome on systemic inflammation, neuroinflammation, cognitive function, and emotional behavior. There is an increasing appreciation regarding the potential association between inflammation and GBA, with recognition that multiple bacterial gut colonizers have an ability to reduce host inflammation. Dr. Camilla Mauzy and others have further expanded that theory with preliminary findings to support a potential connection with the lung-brain and other organ- brain interactions. GBA has prompted over the counter and in clinical use of prebiotics and probiotics. Indeed, over 200 studies are registered on ClinicalTrials.gov that are recruiting or active projects investigating the use of probiotics. Despite advancement of GBA research, methods utilizing existing microbial tools to provide an accurate bacterial species level quantification of the potentially positive bacteria are missing in the field. For example, the Human Microbiome Project and the American Gut Project processed microbiome samples by sequencing the 16S rRNA gene across a variable region of approximately 200 base pairs of the gut microbiome. The size of that gene allows accurate taxonomic resolution at the genus level, not species level. Other sequencing technologies, such as metagenomis, have resolutions that allow species level taxonomic identification. However, both 16S rRNA gene and metagenomic technologies provide taxonomic quantification that based on relative abundance and not absolute abundance. An accurate quantification of bacterial species is important for function and verification of pre/probiotics. Quantification of bacterial is accomplished through quantitate polymerase chain reaction (qPCR) methods of a 500-600 base pair region of the 16S rRNA gene for species level resolution. The overall objective of this study is to produce methods and standards to quantify potentially immunomodulatory gut bacteria.
Current outcomes: This project is still awaiting equipment before starting laboratory work. We have received a Nanodrop One spectrometer (12 Dec 2018), and are awaiting calibration of recently received QuantStudio 6 qPCR machine and QuantStudio 3D Digital PCR system. Intuitional biosafety committee (IBC) approval was submitted in Sep 18 and should be approved in Mar 2019. Hazardous material approval is drafted and will be submitted after IBC approval is obtained. A SOCHE graduate student has been hired and should start work Mar 2019.
Conclusions: Work in progress.
Research Study Leader: Dr. Teodor T. Postolache MD
Research Study Coordinators: Aline Dagdag, RN
Research Questions: What are factors of risk of infection with T, gondii in a high prevalence area, and are there gender differences in risk factors?
Description:The aim of this collaborative project is to investigate food-related and unrelated environmental risk factors, and heritability of T. gondii infection. Other aims are to analyze associations of T. gondii with anhedonia, dysphoria, metabolic factors and sleep timing, quality, and duration.
Current outcomes: Recruitment finished, data analysis is being completed, manuscripts are being submitted.
Conclusions: 1. Significant small-moderate heritability of T. gondii infection identified supporting search for genetic risk factors. 2. Gender differences in risk identified with women vulnerable to certain food related factors (eating raw and undercooked meat, unpasteurized milk) and men to exposure to cat litter 3, Washing hands after touching raw meat protective. 4. Household effect not significant 5. No evidence to support airborne transmission 6. Unexpectedly - potential positive associations between T. gondii and sleep maintenance, timing and quality of wakefulness related to impairments in sleep.
Research Study Leader: Andrew Hoisington LtCol, USAF, PhD, PE
Research Study Coordinators: William Taylor, Capt, USAF
Research Questions: How can researchers use self-reported surveys to capture indoor air quality measures that are relevant to mental health outcomes.
Description: Still in development
Current outcomes: Just began literature research in Feb 19. Will be completed by Feb 20.
Research Study Leader: Andrew Hoisington LtCol, USAF, PhD, PE
Research Study Coordinators: Nathanael Kohl, Capt, USAF
Research Questions: What influence does natural and artificial light in the built environment have on mental health outcomes?
Description: Still in development
Current outcomes: Just began literature research in Feb 19. Will be completed by Feb 20.
Research Study Leader: Dr. Teodor T. Postolache MD
Research Study Coordinators: Meghan Barnhart MS
Research Questions: This CSR&D-VA supported three-center project compares T. gondii seropositivity, kynurenine and its metabolites quinolinic and picolinic acid, and inflammation markers in US Veterans with and without a history of suicidal self-directed violence.
Description: Potential reciprocal mediation between infection, inflammation, molecules of the kynurenine pathway, and neuropsychological intermediate phenotypes of suicidal behavior are being investigated.
Current outcomes: Recruitment active
Research Study Leader: Dr. Teodor T. Postolache MD
Research Study Coordinators: Aline Dagdag, RN
Research Questions: Are there antibodies anti P. gingivalis K serotypes associated with a) tooth loss b) metabolic syndrome and c) mood symptoms in the Old Order Amish?
Description: 800 Old Order Amish enrolled in an Amish Wellness study completed a tooth loss questionnaire, a mood questionnaire and had blood drawn. ELISAs were used to measure antibody titers to seven K serotypes of P. gingivalis, the most pathogenic bacterial in Periodontal disease. Associations with tooth loss, metabolic symptoms and mood symptoms are being analyzed.
Current outcomes: pending- data analysis ongoing
return to top