Attention A T users. To access the menus on this page please perform the following steps. 1. Please switch auto forms mode to off. 2. Hit enter to expand a main menu option (Health, Benefits, etc). 3. To enter and activate the submenu links, hit the down arrow. You will now be able to tab or arrow up or down through the submenu options to access/activate the submenu links.

PTSD and TBI Research
PTSD and TBI Research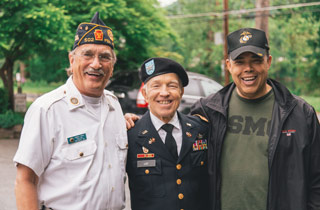 As part of the U.S. Department of Veterans Affairs (VA) Veterans Integrated Service Network 20 (VISN 20), the Northwest Mental Illness Research, Education and Clinical Center (NW MIRECC) improves the health and well-being of Veterans by developing, evaluating, and disseminating novel and effective treatments for military posttraumatic stress disorder (PTSD) and its complex comorbidities.
The most prominent of these comorbidities is repetitive blast mild traumatic brain injury (mTBI); others are alcohol use disorder (AUD), chronic pain (in particular, post-concussive headaches), cognitive impairment, and increased risk for neurodegenerative disorders (chronic traumatic encephalopathy [CTE] and Alzheimer's disease [AD]).
VA is the world's leading research and educational center of excellence on PTSD and traumatic stress.
PTSD is a mental health problem that some people develop after experiencing or witnessing a life-threatening event, like combat, a natural disaster, a car accident, or sexual assault. It's normal to have upsetting memories, feel on edge, or have trouble sleeping after this type of event.
If symptoms last more than a few months, it may be PTSD. The good news is that there are effective treatments.
Participate in research: Research studies at NW MIRECC are currently enrolling Military Veterans, First Responders, Health Care workers, and Civilians in Seattle, Washington. Veterans who have experienced a variety of service-related conditions, including;
➤ Posttraumatic stress disorder (PTSD)
➤ Mild traumatic brain injury (mTBI), which is also called a concussion
➤ Headaches or other conditions that might start after an mTBI or concussion
➤ Gulf War Illness
➤ Dementia and neurodegeneration, including mild cognitive impairment (MCI) and Alzheimer's disease (AD)
➤ Drug abuse and dependence
➤ Stresses related to the Coronavirus Disease 2019 (COVID-19) pandemic
VA ranks as one of the nation's leaders in health research. These research studies have significantly contributed to advancements in our understanding of medical problems that have led to health improvements for Veterans and civilians alike. Whether you are currently on Active-Duty with the U.S. Armed Forces, a Veteran, or someone who has never worn the uniform, you can participate in NW MIRECC research in Seattle, Washington.
Most notably, staff at the NW MIRECC pioneered the use of the blood pressure medication prazosin to treat trauma-related nightmares, one of the most common symptoms of military PTSD. Due in part to our educational outreach efforts, this medication is now prescribed to over 100,000 Veterans and active-duty Servicemembers, and we continue to investigate its usefulness for other psychiatric conditions that are common in Veterans.
The knowledge produced by NW MIRECC research efforts is disseminated through web-based and face-to-face educational offerings nationwide and directly implemented in our specialty clinics throughout the Northwest. This collaborative approach to mental health has had a profound impact on the lives of Veterans. Learn through MIRECC Presents and enhance your skills and understanding of mental health issues affecting Veterans.

VISN 20 encompasses 23% of the US land mass with medical centers in Alaska, Idaho, Oregon, and Washington. VISN 20 is home to 273 federally recognized American Indian and Alaskan Native tribes, 229 of which are located in Alaska. Serving 135 counties, VISN 20 is the largest geographic region of VA spanning three time zones, across 817,417 square miles, including Del Norte County California and Lincoln County Montana. In the fall of 1997, VISN 20 leaders from VA Puget Sound Health Care System (VAPSHCS) and the Portland VA Health Care System (VAPORHCS) were commissioned by Congress and the U.S. Department of Veterans Affairs (VA) to establish one of the first three Mental Illness Research, Education, and Clinical Centers (MIRECCs) in the United States. VAPSHCS serves Veterans from a five-state area in the Pacific Northwest with two main divisions: American Lake VA Medical Center and Seattle VA Medical Center. VA Outpatient Clinics and Vet Centers in Washington are located in Bellingham, Bellevue, Bremerton, Chehalis, Edmunds, Everett, Federal Way, Lacey, Mount Vernon, Olympia, Port Angeles, Puyallup, Richland, Renton, Silverdale, Seattle, Spokane, Union Gap, Vancouver, Walla Walla, Wenatchee, and Yakima. Veterans in Washington are also served by VA Medical Centers in Spokane, Vancouver, and Walla Walla. VAPORHCS serves Veterans in Oregon and Southwest Washington with two main divisions: Portland VA Medical Center and Vancouver VA Medical Center. VA Outpatient Clinics and Vet Centers in Oregon are located in Bend, Boardman, Brookings, Enterprise, Eugene, Fairview, Grants Pass, Hines, Hillsboro, Klamath Falls, LaGrande, Lincoln City, Newport, Portland, Salem, The Dalles, Warrenton, and West Linn. Veterans in Oregon are also served by VA Medical Centers in Roseburg, White City, and Vancouver, Washington.
Browse facilities by state
VA provides health care for Veterans from providers in the local community outside of VA. Veterans may be eligible to receive care from a community provider when VA cannot provide the care needed. VA launched its new and improved Veterans Community Care Program (VCCP) on June 6, 2019, implementing portions of the VA Maintaining Internal Systems and Strengthening Integrated Outside Networks Act of 2018 (MISSION Act), which both ended the Veterans Choice Program and established VCCP. Types of care under the new VCCP include General Community Care, Urgent Care, Emergency Care, Foreign Medical Care, Home Health and Hospice Care, Indian and Tribal Health Services, In Vitro Fertilization, State Veterans Home, and Flu Shots. Veterans work with their VA health care provider or other VA staff to see if they are eligible to receive community care based on new criteria. The VA Community Care Network (CCN) is VA's direct link with community providers to ensure Veterans receive timely, high-quality care.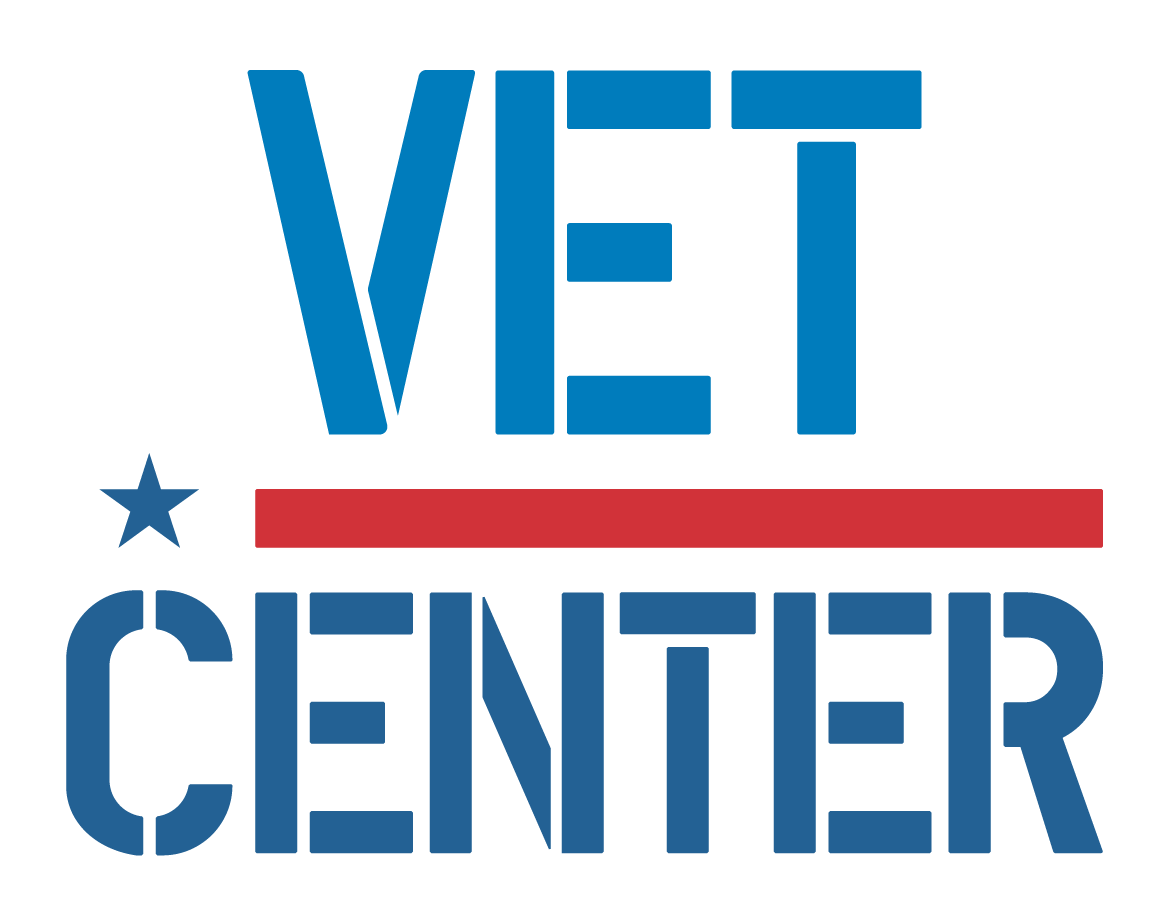 Vet Centers in the VISN 20 Health Care Network are community-based counseling centers that provide a wide range of social and psychological services, including professional readjustment counseling to eligible Veterans, active-duty Army, Navy, Marine Corps, Coast Guard, Air Force, and Space Force service members, including National Guard and Reserve components, and their families. 1-877-WAR-VETS is an around the clock confidential call center where Veterans, service members and their families can talk about their military experience or any other issue they are facing in transitioning after military service or trauma and get connected to their nearest Vet Center.
Vet Centers in VISN 20
Vet Centers provide counseling to make a successful transition from military to civilian life or after a traumatic event experienced in the military. Individual, group, marriage and family counseling is offered in addition to referral and connection to other VA or community benefits and services. If you can't make it to a nearby Vet Center, VA offers satellite Vet Center locations and Mobile Vet Centers that may be closer to you.
Alaska

Oregon

Idaho

Washington
Veterans Crisis "988" - The Military Crisis Line is a free, confidential resource for all service members, including members of the National Guard and Reserve, and Veterans, even if they're not enrolled in VA benefits or health care. Call 988 then Press 1 If you are a Veteran, service member, or any person concerned about one who is hard of hearing, you can connect with professional, caring VA responders through online chat and text message (838255).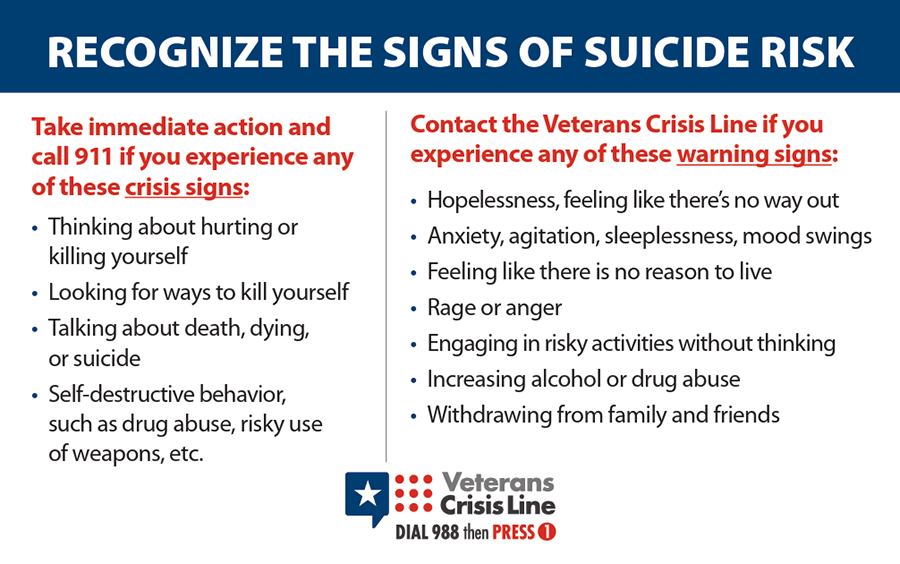 In Europe
Call 00800 1273 8255 or DSN 118

In Korea
Call 080-855-5118 or DSN 118

In Afghanistan
Call 00 1 800 273 8255 or DSN 111

In the Philippines
Call #MYVA or 02-8550-3888 and press 7
A Veteran overseas may contact the Veterans Crisis Line via the chat modality at VeteransCrisisLine.net/Chat. If the Veteran prefers a phone call, they can request this within the chat venue. For TTY users: Use your preferred relay service or dial 711 then 1-800-273-8255. Are you looking for clinical care or counseling? Assistance with benefits? No matter what you're experiencing, we're here to connect you with resources and support systems to help. The Veterans Crisis Line is free and confidential. When you call, chat, or text, a qualified responder will listen and help. You decide how much information to share. Support doesn't end with your conversation. Our responders can connect you with the resources you need.

Explore VA.gov
VA has a variety of mental health resources, information, treatment options, and more — all accessible to Veterans, Veterans' supporters, and the general public. Explore the pages below to learn more about a specific mental health topic. Each of these pages includes resources, information on treatment options, and more.
Stories of Support
Telehealth Therapy
For Daniel, Don, and Jennifer, convenient video counseling made it easier to put their health first. Adjusting from military service to civilian life can be both exciting and challenging. Make the Connection
Dial 988 then press 1
Connect with the Veterans Crisis Line to reach caring, qualified responders with the Department of Veterans Affairs. The Veterans Crisis Line is free and confidential. Support doesn't end with your conversation. Our responders can connect you with the resources you need.
Mental Health Updates
Explore the latest mental health news, resources, and real-life stories of mental health recovery.
Plan your trip to VA
In 1946, Veterans Canteen Service (VCS) was established by law to provide comfort and well-being to America's Veterans. With our many retail stores, cafés and coffee shops across the country, we serve those who have served our country. Our Canteens are whole health spaces for Veterans to connect, relax, share and care for themselves in an environment that is their benefit. We are proud to Serve America's Veterans and those who provide for their care.
VCS operates over 200 Patriot Stores in Veterans Administration (VA) Medical Centers nationwide. Many of our stores have been recently updated and expanded to provide our customers with a modern, clean and comfortable shopping experience. Our stores welcome our customers with wider aisles, wood-like floors, enhanced lighting and directional signage. PatriotStores have expanded hours of operation to provide service for customers on weekends at most locations.
return to top