Attention A T users. To access the menus on this page please perform the following steps. 1. Please switch auto forms mode to off. 2. Hit enter to expand a main menu option (Health, Benefits, etc). 3. To enter and activate the submenu links, hit the down arrow. You will now be able to tab or arrow up or down through the submenu options to access/activate the submenu links.

Staff Publications and Presentations
Staff Publications and Presentations
From its early days, the U.S. Department of Veterans Affairs' Northwest Mental Illness Research, Education, and Clinical Center (NW MIRECC) has conducted research to understand Posttraumatic Stress Disorder (PTSD), Traumatic Brain Injury, and other mental health challenges facing Veterans. NW MIRECC's diligent search for answers to mental health problems afflicting our Veterans continue today.

The findings of NW MIRECC research are disseminated through MIRECC Presents, lectures and presentations, and publications. Below is a list of publications and presentations by VISN 20 NW MIRECC researchers and fellowship program faculty that are currently in press. Where available, a link to the full article is provided at the end of the citation.
In Press
Book Chapters
Boehnlein, J. (in press). Cross-cultural perspectives on the assessment and treatment of severe trauma in the United
States. In R. Rechtman (Ed.), Le Psychiatrie Culturel. Paris: InPress Publications.
Hopko, D. R., McIndoo, C. C., & File, A. A. (in press). Depressive syndromes and medical comorbidities. In R. DeRubeis,
& D. Strunk (Eds.), The Oxford Handbook of Mood Disorders. New York: Oxford University Press.
Morasco, B., Lovejoy, T. I., & Ilgen, M. A. (in press). Management of chronic pain in patients with comorbid substance
use disorder. In: D. C. Turk, R. J. Gatchel (Eds.). New York: Guilford Press.
Yard, S. S., & McCutcheon, S. R. (in press). Post-Traumatic Stress Disorder. In E. Rodolfa, & J. B. Schaffers (Eds.),
A Casebook and Workbook for Users of the ICD-10-CM: Psychological and Behavioral Conditions. Washington, D.C.: American Psychological Association.
Research Articles
Bourassa, K. J., Edwards-Steward, A., Smolenski, D. J., Campbell, S. B., Reger, G. M., & Norr, A. M. (in press). The impact of
prolonged exposure therapy on social support and PTSD symptoms.
Journal of Affective Disorders
.
doi:10.1016/j.jad.2019.09.036
ABSTRACT:
Posttraumatic stress disorder (PTSD) results in high costs to society, particularly among military personnel. Much is known about PTSD treatments-such as exposure therapies-and their outcomes, but less is known about how treatment might impact social support and PTSD symptoms over the course of treatment. In the current study, soldiers with PTSD (N = 162) were randomized to complete prolonged exposure therapy (either with or without virtual reality) or a waitlist control condition. We examined the impact of treatment on perceived social support as a secondary treatment outcome, as well as the associations between social support and PTSD symptoms over time.
Bourassa, K. J., Stevens, E., Katz, A. C., Rothbaum, B. O., Reger, G. M., & Norr, A. M. (in press). The impact of
exposure therapy on resting heart rate and heart rate reactivity among active duty soldiers with PTSD.
Psychosomatic Medicine
.
doi:10.1097/PSY.0000000000000758
ABSTRACT:
Posttraumatic stress disorder (PTSD) is linked to poor health, including cardiovascular disease (CVD). These effects may be a result of increased tonic cardiovascular function and cardiovascular reactivity (CVR). Despite PTSD's negative health burden, relatively little is known about whether frontline treatments for PTSD may alleviate cardiovascular risk. The current study was a secondary analysis of a larger intervention study of active duty soldiers with PTSD. We examined change in participants' resting heart rate (HR) and HR reactivity from baseline (prior to randomization) to mid- and post-treatment using residualized change regression models.
Kow, R., Sikkema, C., Wheeler, J., Wilkinson, C., & Kraemer, B. C. (in press). Dopa decarboxylase modulates tau
toxicity. Biological Psychiatry. doi:10.1016/j.biopsych.2017.06.007
Lehavot, K., Katon, J., Chen, J., Fortney, J., & Simpson, T. L. (in press). Prevalence, correlates, and treatment
of posttraumatic stress disorder by gender and Veteran Status: Results from the national epidemiologic survey on alcohol and related conditions-iii. American Journal of Preventive Medicine.
Li, G., Mayer, C., Morelli, D., Millard, S., Raskind, W., ... & Peskind, E. R. (in press). Effect of simvastatin
on CSF Alzheimer disease biomarkers in cognitively normal adults. Neurology. doi:10.1212/WNL.0000000000004392
Logsdon, A., Meabon, J., Cline, M., Bullock, K., Raskind, M. A., Peskind, E. R., ... & Cook, D. G. (in press).
Blast exposure elicits blood-brain barrier disruption and repair mediated by tight junction integrity and nitric oxide dependent processes. Scientific Reports. doi:10.1038/s41598-018-29341-6
Lovejoy, T. I., Morasco, B., Demiednko, M. I., Meath, T...H...A..., & Dobscha, S. K. (in press). Clinician
referrals for non-opioid pain care following discontinuation of long-term opioid therapy differ based on reasons for discontinuation. Journal of General Internal Medicine.
Lozier, C. C., Nugent, S. M., Dobscha, S. K., Smith, N. X., Deyo, R. A., Yarborough, B. J., & Morasco, B. (in press).
Correlates of use and perceived effectiveness of non-pharmacology strategies for chronic pain among patients prescribed long-term opioid therapy. Journal of General Internal Medicine.
Painter, J. M., Brignone, E., Gilmore, A. K., Lehavot, K., Fargo, J., ... & Gundlapalli, A. V. (in press). Gender
differences in service utilization among Operations Enduring Freedom, Iraqi Freedom, and New Dawn Veterans Affairs patients with severe mental illness and substance use disorders. Psychological Services.
Poritz, J., Mignogna, J., Christie, A., Holmes, H., & Ames, H. (in press). The Patient Health Questionnaire
Depression Screener in spinal cord injury. Journal of Spinal Cord Medicine. doi: 10.1080/10790268.2017.1294301
Raskind, M. A., Peskind, E. R., Chow, B., Harris, C., Davis-Karim, A., Holmes, H... & Huang, G. D. (in press).
A multicenter trial of prazosin for combat posttraumatic stress disorder with trauma nightmares: VA Cooperative Study No. 563. New England Journal of Medicine.
Rau, H., Hendrickson, R. C., Roggenkamp, H., Peterson, S., Parmenter, B., Cook, D. G., ... & Pagulayan, K. F. (in press).
Fatigue- but not mTBI history, PTSD, or sleep quality –directly contributes to prospective memory performance in Iraq and Afghanistan era Veterans. The Clinical Neuropsychologist.
Shulman, G. P., Buck, B. E., Gahm, G. A., Reger, G. M., & Norr, A. M. (in press). Effectiveness of the intent to
complete and intent to attend intervention to predict and prevent soldier PTSD treatment drop out. Journal of Traumatic Stress.
Wyse, J. J., Morasco, B., Dobscha, S. K., Demidenko, M. I., Meath, T. H. A., & Lovejoy, T. I. (in press). Provider
reasons for discontinuing long-term opioid therapy following aberrant urine drug tests differ based on the type of substance identified. Journal of Opioid Management.

Browse facilities by state
VA VISN 20 consists of four states across three time zones; Alaska, Idaho, Oregon, and Washington. The primary research center located at VA Puget Sound Health Care System (VAPSHCS) is affiliated with University of Washington (UW). VAPSHCS serves Veterans from a five-state area in the Pacific Northwest with two main divisions: American Lake and Seattle. Veterans in Washington are also served by VA Medical Centers in Spokane, Vancouver, and Walla Walla. In Washington, there are VA Community Based Outpatient Clinics (CBOC's) located in Bellevue, Bremerton, Chehalis, Edmunds, Everett, Federal Way, Mount Vernon, Olympia, Port Angeles, Puyallup, Richland, Renton, Silverdale, Seattle, Wenatchee, and Yakima. The research center located at VA Portland Heath Care System (VAPORHCS) is affiliated with Oregon Health and Science University (OHSU). VAPORHCS serves Veterans from Oregon and Southwest Washington with two main divisions: Portland and Vancouver. Veterans in Oregon are also served by VA Medical Centers in Roseburg and White City. In Oregon, there are CBOC's located in Bend, Boardman, Brookings, Enterprise, Eugene, Fairview, Grants Pass, Hines, Hillsboro, Klamath Falls, LaGrande, Lincoln City, Newport, Portland, Salem, The Dalles, Warrenton, and West Linn. VA provides health care for Veterans from providers in your local community outside of VA. Veterans may be eligible to receive care from a community provider when VA cannot provide the care needed.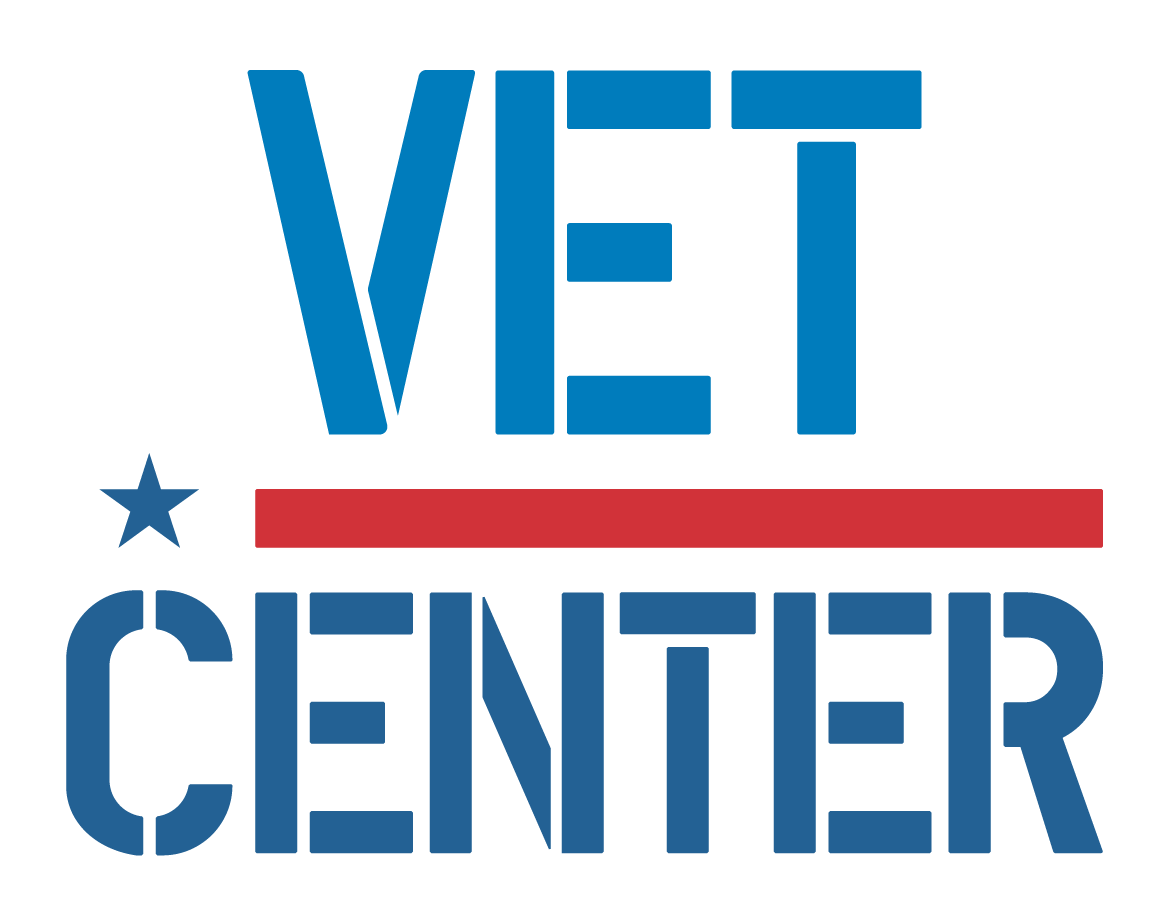 Vet Centers in the VISN 20 Health Care Network are community-based counseling centers that provide a wide range of social and psychological services, including professional readjustment counseling to eligible Veterans, active-duty Army, Navy, Marine Corps, Coast Guard, Air Force, and Space Force service members, including National Guard and Reserve components, and their families. 1-877-WAR-VETS is an around the clock confidential call center where Veterans, service members and their families can talk about their military experience or any other issue they are facing in transitioning after military service or trauma and get connected to their nearest Vet Center.
Vet Centers in VISN 20
Vet Centers provide counseling to make a successful transition from military to civilian life or after a traumatic event experienced in the military. Individual, group, marriage and family counseling is offered in addition to referral and connection to other VA or community benefits and services. If you can't make it to a nearby Vet Center, VA offers satellite Vet Center locations and Mobile Vet Centers that may be closer to you.
Alaska

Oregon

Idaho

Washington
Veterans Crisis "988" - The Military Crisis Line is a free, confidential resource for all service members, including members of the National Guard and Reserve, and Veterans, even if they're not enrolled in VA benefits or health care. Call 988 then Press 1 If you are a Veteran, service member, or any person concerned about one who is hard of hearing, you can connect with professional, caring VA responders through online chat and text message (838255).
In Europe
Call 00800 1273 8255 or DSN 118

In Korea
Call 080-855-5118 or DSN 118

In Afghanistan
Call 00 1 800 273 8255 or DSN 111

In the Philippines
Call #MYVA or 02-8550-3888 and press 7
A Veteran overseas may contact the Veterans Crisis Line via the chat modality at VeteransCrisisLine.net/Chat. If the Veteran prefers a phone call, they can request this within the chat venue. For TTY users: Use your preferred relay service or dial 711 then 1-800-273-8255. Are you looking for clinical care or counseling? Assistance with benefits? No matter what you're experiencing, we're here to connect you with resources and support systems to help. The Veterans Crisis Line is free and confidential. When you call, chat, or text, a qualified responder will listen and help. You decide how much information to share. Support doesn't end with your conversation. Our responders can connect you with the resources you need.

Explore VA.gov
VA has a variety of mental health resources, information, treatment options, and more — all accessible to Veterans, Veterans' supporters, and the general public. Explore the pages below to learn more about a specific mental health topic. Each of these pages includes resources, information on treatment options, and more.
Stories of Support
Telehealth Therapy
For Daniel, Don, and Jennifer, convenient video counseling made it easier to put their health first. Adjusting from military service to civilian life can be both exciting and challenging. Make the Connection
Dial 988 then press 1
Connect with the Veterans Crisis Line to reach caring, qualified responders with the Department of Veterans Affairs. The Veterans Crisis Line is free and confidential. Support doesn't end with your conversation. Our responders can connect you with the resources you need.
Mental Health Updates
Explore the latest mental health news, resources, and real-life stories of mental health recovery.
Plan your trip to VA
In 1946, Veterans Canteen Service (VCS) was established by law to provide comfort and well-being to America's Veterans. With our many retail stores, cafés and coffee shops across the country, we serve those who have served our country. Our Canteens are whole health spaces for Veterans to connect, relax, share and care for themselves in an environment that is their benefit. We are proud to Serve America's Veterans and those who provide for their care.
VCS operates over 200 Patriot Stores in Veterans Administration (VA) Medical Centers nationwide. Many of our stores have been recently updated and expanded to provide our customers with a modern, clean and comfortable shopping experience. Our stores welcome our customers with wider aisles, wood-like floors, enhanced lighting and directional signage. PatriotStores have expanded hours of operation to provide service for customers on weekends at most locations.
return to top