Attention A T users. To access the menus on this page please perform the following steps. 1. Please switch auto forms mode to off. 2. Hit enter to expand a main menu option (Health, Benefits, etc). 3. To enter and activate the submenu links, hit the down arrow. You will now be able to tab or arrow up or down through the submenu options to access/activate the submenu links.

Together With Veterans Team

Together With Veterans
Our Team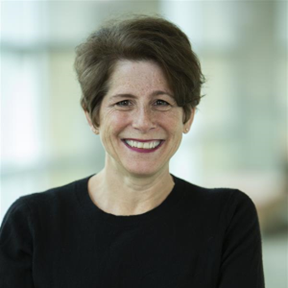 Lisa A. Brenner, PhD
Title: Principal Investigator
Bio: Lisa A. Brenner, Ph.D., is a Board-Certified Rehabilitation Psychologist, a Professor of Physical Medicine and Rehabilitation (PM&R), Psychiatry and Neurology at the University of Colorado, Anschutz Medical Campus, and the Director of the Department of Veterans Affairs Rocky Mountain Mental Illness Research, Education and Clinical Center (MIRECC). She is also Vice Chair of Research for the Department of PM&R. Dr. Brenner is a Past President of Division 22 (Rehabilitation Psychology) of the American Psychological Association (APA) and an APA Fellow. She serves as an Associate Editor of the Journal of Head Trauma Rehabilitation. Her primary area of research interest is traumatic brain injury, co-morbid psychiatric disorders and negative psychiatric outcomes, including suicide. Dr. Brenner has numerous peer-reviewed publications, participates on national advisory boards and has recently co-authored a book titled: Suicide Prevention After Neurodisability: An Evidence-Informed Approach.
Email: Lisa.Brenner@va.gov
---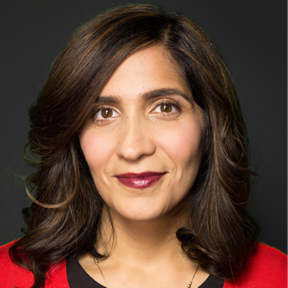 Nazanin H. Bahraini, PhD
Title: Principal Investigator
Bio: Dr. Bahraini is the Director of Research at the Rocky Mountain Mental Illness Research, Education and Clinical Center (MIRECC) for Suicide Prevention and Associate Professor of Physical Medicine and Rehabilitation and Psychiatry at the University of Colorado Anschutz School of Medicine. Her work focuses on designing and evaluating system-level strategies to improve implementation of evidence-based practices in suicide prevention. Her clinical research interests include application of acceptance and commitment therapy for suicide prevention and understanding the impact of social determinants of health on suicide risk.
---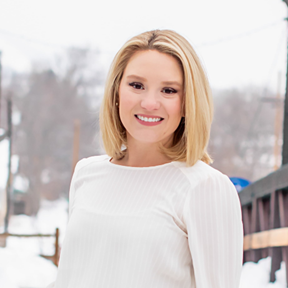 Kelly Stearns-Yoder, MA
Title: Co-Investigator
Bio: Ms. Kelly Stearns-Yoder is the Laboratory and Research Program Director for the Brenner Lab (Lisa Brenner, PI) at the Rocky Mountain MIRECC and Research Instructor at the Department of Physical Medicine and Rehabilitation at the University of Colorado Anschutz Medical Campus. She is currently a doctoral candidate in Research Psychology. Her training in research and organizational psychology is focused on the data-driven approach to organizational development. This includes the process of continuous diagnosis, action planning, implementation and evaluation, with the goal of transferring knowledge and skills to organizations to improve capacity for solving problems and managing future change. Specific areas of research include programmatic outcomes and evaluation at the patient and organizational levels.
---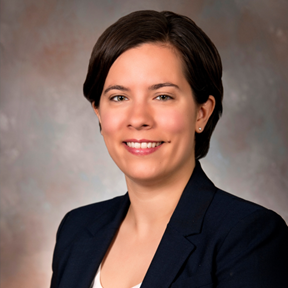 Joanna R. Sells, PhD
Title: Project Director and Clinical Research Psychologist
Bio: Dr. Sells is a Clinical Psychologist at the VA Rocky Mountain MIRECC, an Affiliate Assistant Professor at University of Miami Miller School of Medicine and a civilian graduate of Uniformed Services University. Her work across the federal government, academia and in the community has focused on producing research and leveraging health policy to support and develop equitable systems of care. Her experience in VA, Department of Defense, NIH, Office of National Drug Control Policy and University of California San Francisco and Berkeley informs her systems-focused approach. She is committed to improving access to quality health care for Veteran and military communities at increased risk for suicide including those with chronic pain and substance use conditions.
---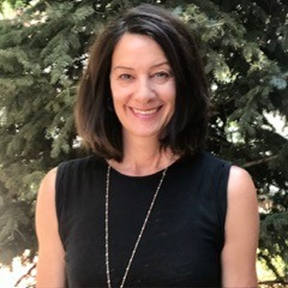 Linda Sajbel, LCSW, BCD
Title: Clinical Researcher
Bio: Linda Sajbel, LCSW, BCD has been a VA employee since 2000 and recently joined the Rocky Mountain MIRECC to work on the Together with Veterans Project. She received a MSW at Smith College. Linda has over 25 years of clinical experience as a psychotherapist providing outpatient therapy services in the VA Mental Health Clinic as well as in community mental health. She is experienced in the delivery of multiple evidenced based therapies (treating PTSD, Anxiety, Depression & Insomnia) and is an Approved Consultant for EMDR Therapy. Linda has extensive training and experience in providing suicide prevention services to military Veterans and has witnessed the lifesaving benefits of intervention firsthand. She is excited to partner with Together with Veterans community members towards better understanding the unique needs in rural communities around adopting suicide prevention programming to reduce military and Veteran suicide risk.
---
Molly J. Sullan, PhD
Title: Clinical Research Psychologist
Bio: Dr. Sullan is a psychologist at the Rocky Mountain Mental Illness Research, Education and Clinical Center (MIRECC). She graduated with her Ph.D. in Clinical Psychology from the University of Florida, and has specialty training in neuropsychology. Prior to joining the Rocky Mountain MIRECC in 2022, her research focused on factors associated with poorer outcomes following acquired brain injury, such as sleep difficulties and post-traumatic stress disorder. She has also worked with multiple different clinical settings, including in the assessment of a broad spectrum of neurological disorders both in inpatient and outpatient settings and in a rehabilitation clinic to address cognitive difficulties following acquired brain injury. She recently coauthored book chapters in the APA Handbook of Neuropsychology and in the Sage Handbook of Neuropsychology on neurorestorative approaches to rehabilitation as well as on a neuropsychological approach to persistent post-concussion symptoms.
---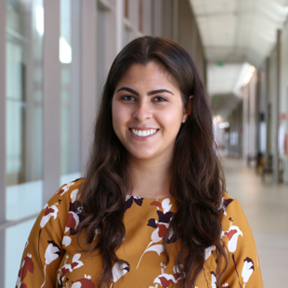 Selena Kalapatapu Cruz, MS
Title: Program Coordinator
Bio: Ms. Cruz is the Program Coordinator for the Together with Veterans rural Veteran suicide prevention program. She received a B.A. in Human Biology with an emphasis in Applied Behavioral Science from the University of Kansas in 2017, and an M.S. in Behavior Analysis from the University of North Texas in 2021. Prior to joining the Rocky Mountain MIRECC in 2022, Ms. Cruz worked in behavior management with children and adults with intellectual and developmental disabilities, and in research with individuals with acquired brain injury. Ms. Cruz has been a Certified Brain Injury Specialist since January 2020 and has experience working in nursing as a therapy aide during inpatient neurorehabilitation for individuals with brain and spinal cord injury. Her research interests consist of investigating the chronic effects of brain injury and advocacy for survivors and caregivers.
Email: Selena.KalapatapuCruz@va.gov
---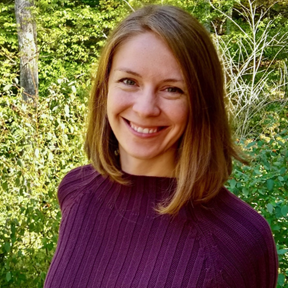 Molly E. Penzenik, MPH
Title: Data Analyst
Bio: Molly Penzenik, MPH has been a member of the Rocky Mountain MIRECC Data and Statistical Core since 2015. She completed an MPH in biostatistics at West Virginia University School of Public Health. She has supported program evaluations and numerous research studies focusing on mental health and suicide prevention, including traumatic brain injury, PTSD, upstream suicide prevention interventions and complementary and alternative medicine. She has extensive experience with online data collection methods.
Links: PubMed
---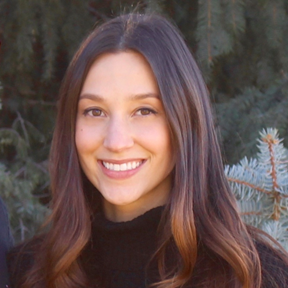 Christin N. Miller, MPH
Title: Data Analyst
Bio: Christin Miller has worked for the Rocky Mountain MIRECC for four years as a data analyst. She studied at the University of Colorado Anschutz where she received her MPH in Epidemiology and Global Health. She has extensive experience with cleaning and analyzing large datasets, database management, data quality and data security. Specifically, she has worked with data regarding mental health and suicide in the Veteran population in a variety of settings.
---
Alexandra L. Schneider, MPH
Title: Data Analyst
Bio: Alexandra has extensive experience working with large healthcare administrative databases and survey research data. This has given her a unique understanding of data sources and how they can be utilized to understand and improve health outcomes. She is also a passionate advocate for ensuring adherence to best practices for data storage and security. Alexandra is excited to be part of the Together with Veterans project as the study team gathers important, novel data that can be used to help Veterans.
---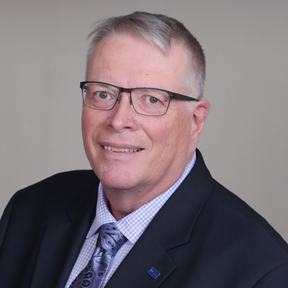 Dennis F. Mohatt, MA
Title: Vice President for Behavioral Health for the Western Interstate Commission for Higher Education (WICHE)
Bio: Dennis received his undergraduate training at the University of Oregon, and received an NIMH Training Fellowship in rural mental health while at Mansfield University in Pennsylvania, where he received a Master of Arts in rural community-clinical psychology. He has been a member of the Board of Directors for the National Association for Rural Mental Health since 1987, and served as the association's President from 1992-1995. In 1996, Dennis was awarded the Victor I. Howery Award for outstanding contributions to rural mental health. His professional work has primarily focused on rural and remote issues of prevention and treatment, and integration of mental health with other systems of care (e.g., primary care, school health, military/Veteran). In his role at WICHE, he leads the mission to improve systems of behavioral health care and build a highly competent behavioral health workforce for the West by promoting innovation, cooperation, resource sharing and data driven public policy formation.
---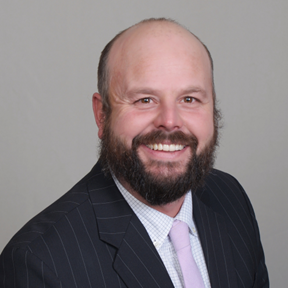 Jason Alves, MPA
Title: Director for Veterans Initiatives
Bio: Jason Alves, is the Director of Veterans Initiatives at WICHE, bringing to the Behavioral Health programs over 13 years of service to Veterans in public and community led mental health. He serves as implementation manager for the Together with Veterans rural veteran suicide prevention program, in partnership with the Rocky Mountain MIRECC. Previously, he served as president of Washington State Chapter for the Farmer Veteran Coalition, Programs Manager for the Washington State Department of Veterans Affairs. Alves utilized his G.I. Bill and received his B.S. in Political Science from the University of Oregon and M.P.A. in Public Non-Profit management from The Evergreen State College.
Email: jalves@wiche.edu
---
Sarah Jordon, PhD
Title: Program Manager
Bio: Sarah Jordon is the Program Manager for the Together with Veterans rural Veteran suicide prevention program, in partnership with the Rocky Mountain MIRECC. Before joining WICHE, she worked as a project manager providing technical assistance support to various Department of Labor contracts and in emergency management, supporting counties across the country with the utilization of their CARES and ARPA funds to ensure expenditures were compliant with Federal regulations. Additionally, as a consultant, she has supported organizations in their research, data collection and analysis, evaluation and reporting. Sarah graduated from Prairie View A&M University with a B.A. in Communications and the University of Denver with an M.A. in Social Science, where she is also finishing her Ph.D. in Higher Education.
---
Madison Chamberlain
Title: Data Specialist
Bio: Madison Chamberlain is the Data Specialist for the Behavioral Health Program. Chamberlain received a Certificate in Data Analytics and Visualization from University of Denver in 2020, and her B.S. in Cellular Molecular Biology and minor in Psychology from Fort Lewis College in 2015. Prior to joining WICHE, Chamberlain has worked for non-profit and private organizations in Applied Behavior Analysis Therapy, Special Education and Health Care.
---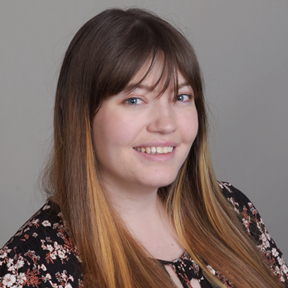 Mikayla Nelson
Title: Administrative Assistant III
Bio: Mikayla Nelson believes in getting back to the basics of human connection, which drove her studies of Psychology at Western Washington University. She has over 10 years of customer support experience in various industries including manufacturing, human resources, animal care and financial services. She is thrilled to be working with Together With Veterans as an Administrative Assistant III at WICHE, as she has the opportunity each day to play an influential part in helping support unique communities.
---
Last Updated 5 September 2023
return to top